Have you ever wondered what to do with parsnips? Well, I have. For the second year in a row my kids' school is doing the Farm to School Fundraiser. And when I got the veggie bundle with the parsnips again, it got me thinking about parsnip recipes.
Since I made these parsnip crisps last year and was pleasantly surprised at how satisfying they are as a snack, I decided to make them again and this time, I'd share them with a world! And even more surprising was when my 12-year-old son said, "These are the best chips ever - make them all the time!"
But I have to come clean with you...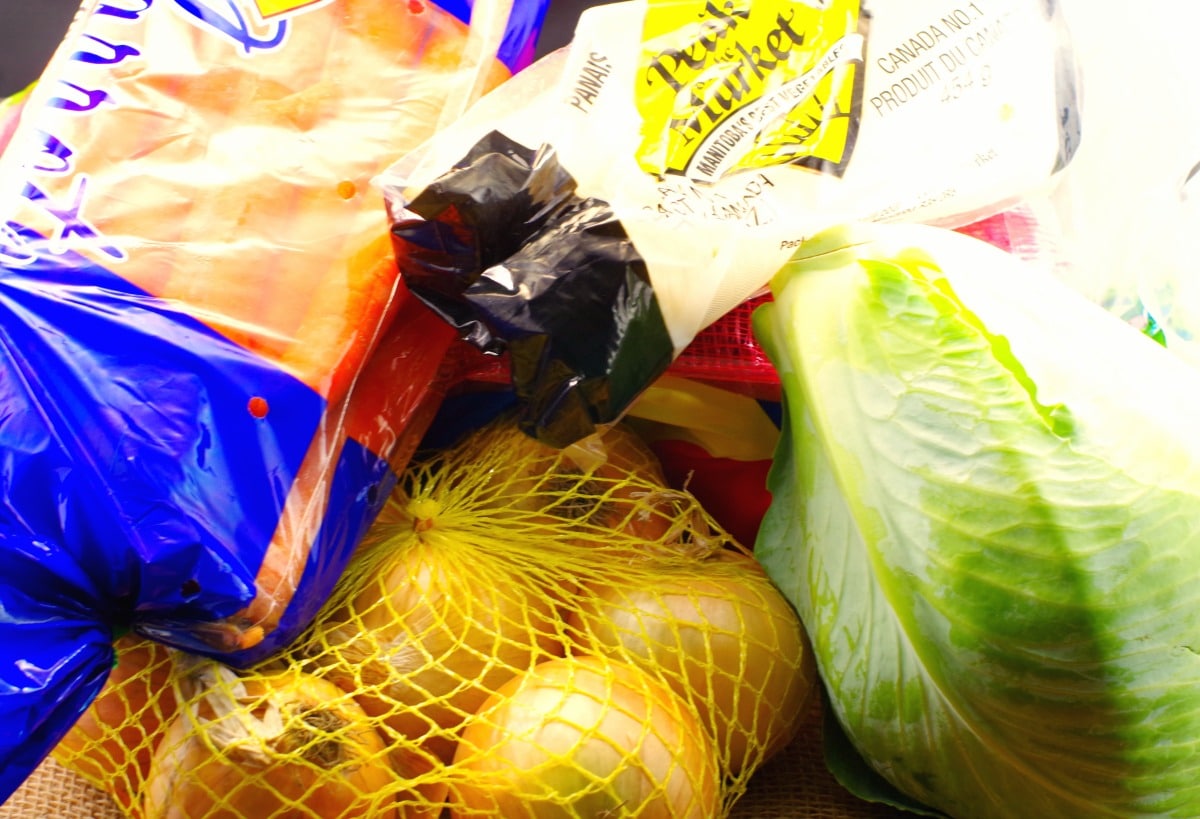 I've never been a fan of parsnips. In fact, when I was a kid and my Mom would be cooking parsnips, I would gag at the mere sight of them. But to be completely fair, I had only ever eaten them boiled or roasted.
Deep-frying parsnips is a game changer!
A few years back, I was having lunch at the Red Water Grill in Calgary, when these little deep-fried parsnip chips arrived on the top of my salad, completely altering every notion I ever had about parsnips! I was in food love...
I guess it's because deep-frying makes everything good. And I will eat just about anything that has been deep-fried.
But deep-fried vegetables ?! That's a no-brainer. And since that is about as healthy as deep-fried is going to get, it's my kind of snack! Oh and the addition of lemon pepper (which I happen to be a BIG fan of), with a little salt, really gives them a nice tangy flavour boost. You won't even miss those potato chips...
Parsnip Crisps make a great salad topping:
I highly recommend you also give these parsnip crisps a try on your salad- they are a fantastic salad topper! Believe me, you will be running out to buy more parsnips after you taste these guys.
I simply use a vegetable peeler to cut the parsnip ribbons. If you're not sure how to do that, just watch this video: How to ribbon parsnips with a vegetable peeler. Just remember that parsnips are harder to ribbon than zucchini so the ribbons won't be as long or as perfect.
If you don't have a deep fryer you can still make these on the stove with oil, but I wouldn't recommend this ( I am very nervous about hot oil). A deep fryer is just safer and they are not very expensive.
However, you are looking for more parsnip recipes and additional delicious ways to use up those veggies from bundle B (onions, cabbage, carrots and potatoes) here are a few: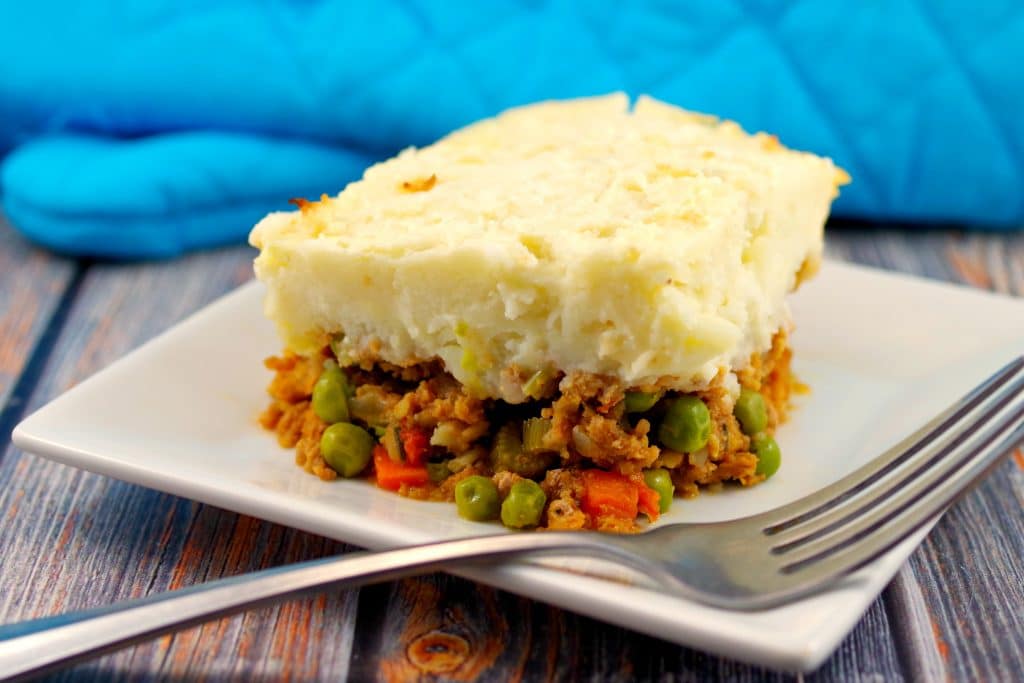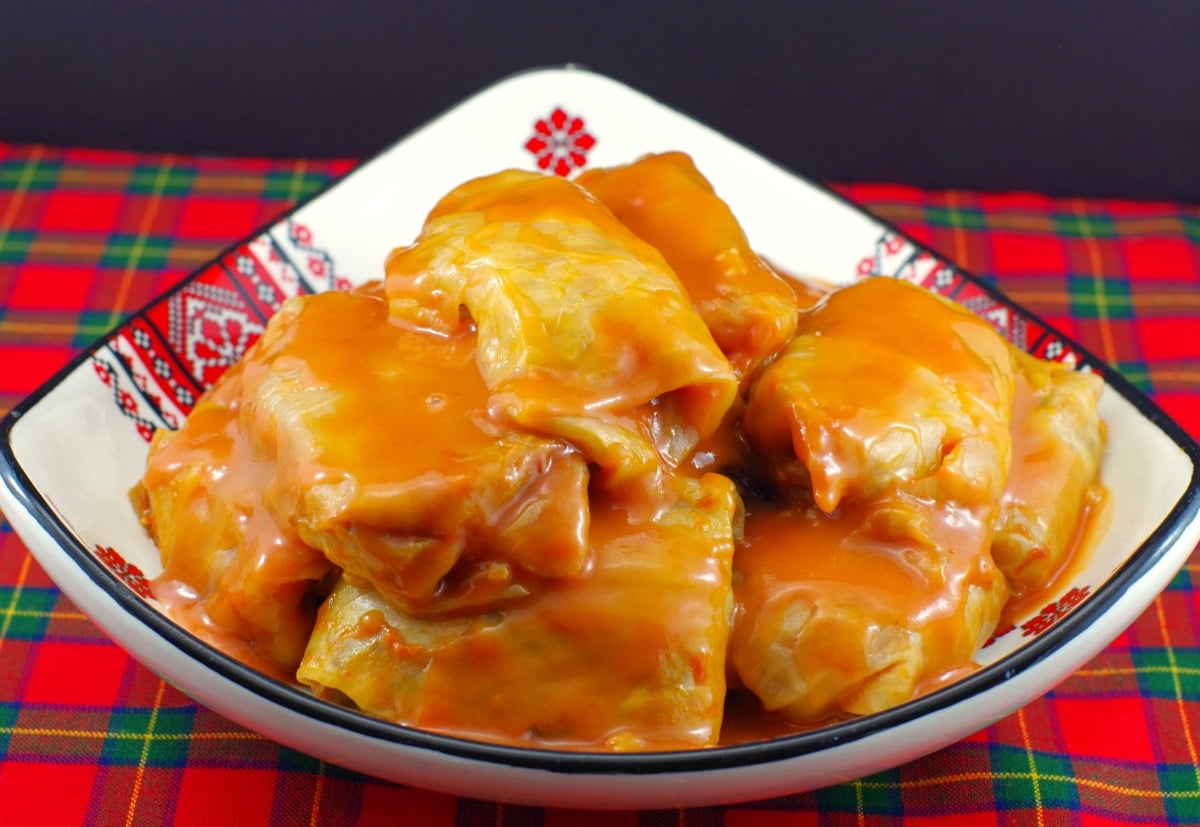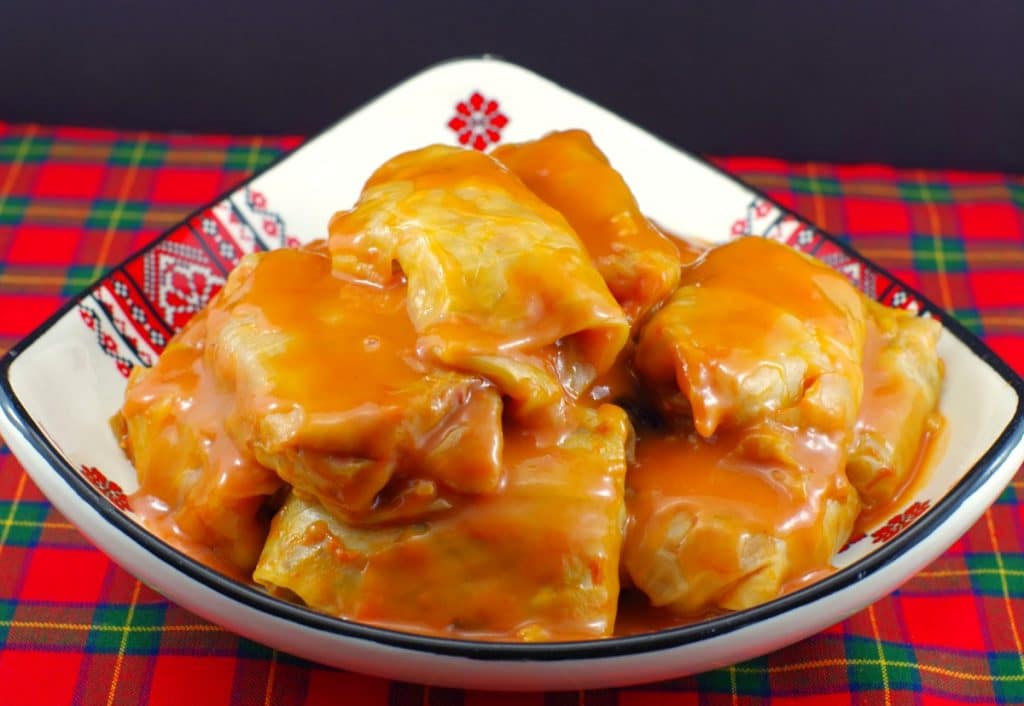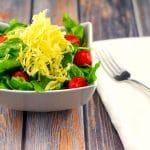 Print
Parsnip Crisps - Vegan & Gluten-free
These Vegan and Gluten-free Parsnip Crisps with lemon pepper and salt are a great snack or crunchy salad topper (instead of croutons).
Ingredients
6

parsnips

Peeled and ribboned

6

cups

 olive oil or vegetable oil

½

tsp

lemon pepper

¼

tsp

of salt
Instructions
Peel skin from parsnips. Shave long, thin strips/ribbons from parsnips with a vegetable peeler (see video in NOTES) turning to use all sides of the parsnip.

Heat oil in a deep fryer or heavy medium-size pot until it registers 365 degrees on a deep-fry thermometer.

Add parsnip ribbons to the oil in small handfuls, turning gently with a wire skimmer or slotted spoon, until pale gold and crisp, about 2 minutes.

Transfer crisps to paper towels to drain, and sprinkle with lemon pepper and a little salt, if desired.
Notes
Video: How to make vegetable ribbons
 * NO deep fryer method:
You can use a deep pot to fry the parsnip crips in but I don't recommend this. Hot oil can be dangerous. But if you are going to use this method:
The fat should be deep enough to let the crisps come to the top and float free at the bottom.
Heat the fat in a deep pan, with a flat bottom, to 375 degrees F. *test the temperature by frying a parsnip ribbon in the oil for a minute or two. 
Immerse the parsnip ribbons gently into the hot fat using long handled slotted spoon that  has been greased by being dipped into the hot fat. 
Deep fry about 2 minutes. 
Remove with slotted spoon and drain on paper towel. Pat dry.
Nutrition Facts
Parsnip Crisps - Vegan & Gluten-free
Amount Per Serving
Calories 116
Calories from Fat 117
% Daily Value*
Fat 13g20%
Sodium 145mg6%
* Percent Daily Values are based on a 2000 calorie diet.
Nutrition
Calories:
116
kcal
|
Fat:
13
g
|
Saturated Fat:
11
g
|
Sodium:
145
mg
Save
Saved!