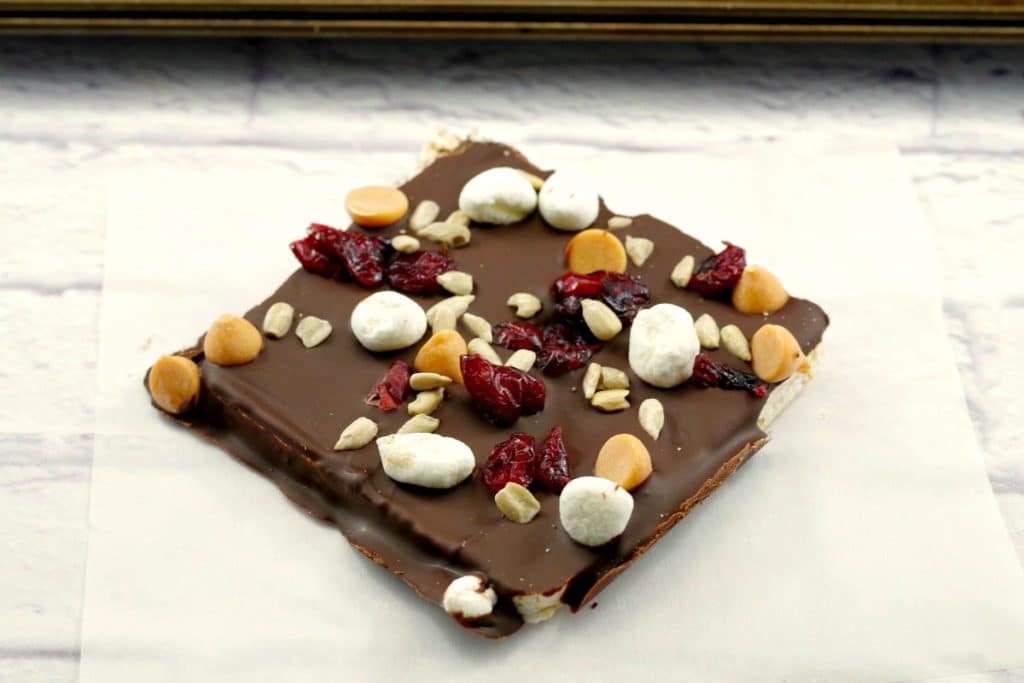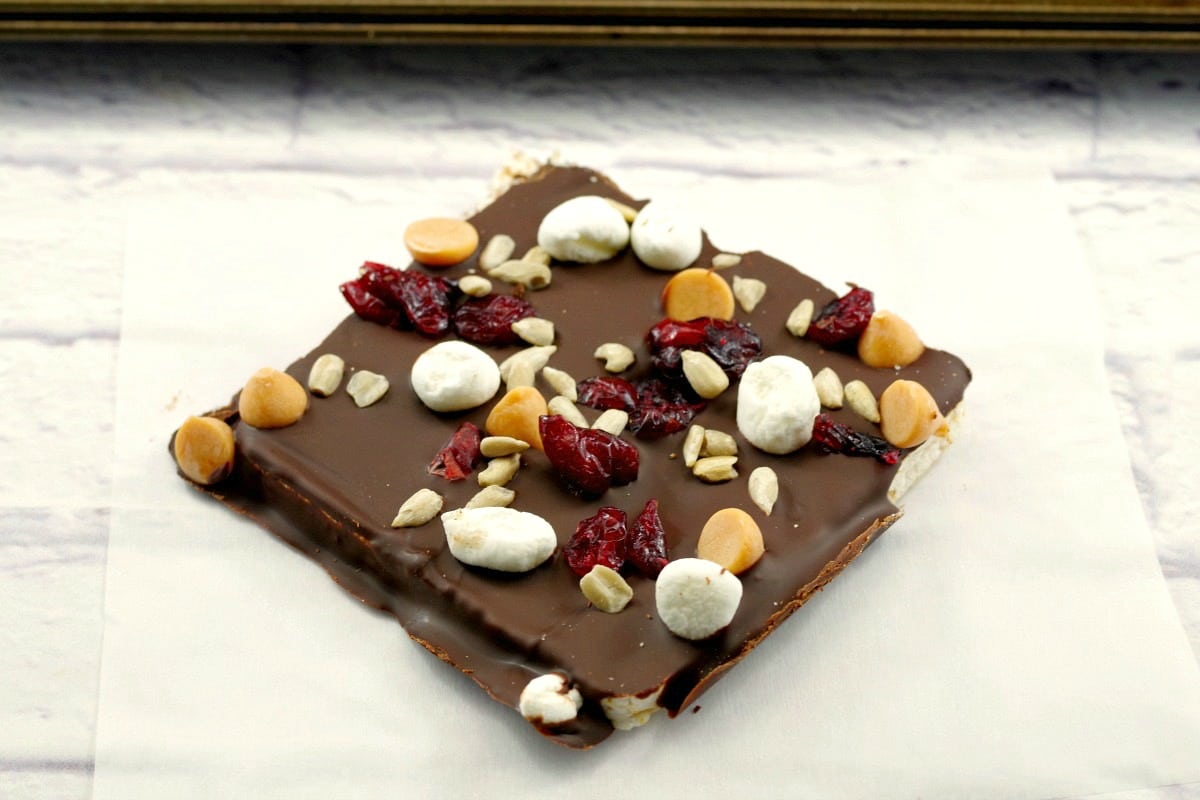 This post contains some affiliate links (See Disclosure Policy)
I can't tell you how many an evening I have found myself in the pantry, scrounging for chocolate –anything chocolate! And then, out of pure desperation, grabbing a handful of chocolate chips. Who am I kidding? Full disclosure here…that should be plural – handfuls of chocolate chips. This is not good -especially when I'm trying to be healthy and stay on track. But I NEED chocolate. This is also why I need an arsenal of quick and healthy chocolate dessert recipes, like these No Bake Healthy Rocky Road Bars.
I am chocolate crazy. Obviously. But I'm especially crazy for chocolate dessert recipes that are also healthy! However, aside from my Spinach Brownies, Healthy Chocolate Chip Cookies and No Bake Chocolate Cherry Energy Bites, I realized that I don't have nearly enough healthy chocolate dessert recipes on this website! So, I set to work trying to create an easy, quick and healthy chocolate dessert, that's also Weight Watchers friendly.
But what surprised me the most about these bars, is what happened when my daughter took one to school.
…