I'm Terri, a passionate home cook and baker, award-winning recipe developer, hobby cake decorator, community volunteer, a Weight Watchers online member and busy working mom that is trying to eat healthy and fit everything into not enough hours in a day.
REAL FOOD. REAL LIFE. HEALTHY BALANCE:
I believe in healthy balance and creating recipes for real life. My recipes are realistic for busy people and/or those people out there that don't necessarily want to spend hours in the kitchen. At Food Meanderings you will find easy, quick, make-ahead, shortcut, healthy, family friendly, Weight Watchers friendly (all points are calculated according to the Weight Watchers (WW) blue plan) and delicious food.
It's about Moderation!
There is some food art, fun food and desserts thrown in for good measure, because I love to bake and believe that you can eat everything in moderation! Being Ukrainian Canadian and a huge fan of Ukrainian food, I also love to modernize traditional Ukrainian dishes. I will also share handy food and kitchen hacks I have acquired along the way.
I love all things food and spend much of my spare time immersed in it. As you can see, my food interests are pretty eclectic and I find myself meandering down many different food roads. I also tend to ramble on about food. I started this blog to share those food meanderings and ramblings. If you want to know how my love affair with making food began, I believe that this article encapsulates it.
Award-winning Recipes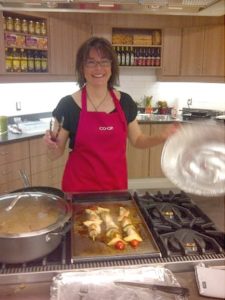 I love to create recipes for contests because it allows me to be creative and think outside my box. My original and contest winning recipes (See award winners list here) have been published in Taste of Home magazine, Saltscape Magazine, Simple and Delicious, Better Homes and Gardens Family Circle Hometown Cooking Cookbook, The Old Farmer's Almanac Readers' Best Recipes 25th Anniversary Edition Cookbook, Calgary's Child Magazine, Safeway Destination Cheese Champions, Farmers' Almanac, among other publications and on several websites. I was also a Masterchef Canada (At Home) Finalist in 2018. I have also been included in The 50 Best Food and Cooking Blogs.
Brand Partnerships
I have worked with brands such as California Raisins, Burnbrae Farms, USA Rice and Egg Farmers of Canada to create unique and delicious recipes like my popular Carrot Cake Overnight French Toast Casserole . If you are interested in partnering with me, please see my "Work with Me" page for more information!
Background
Originally from Winnipeg, I have lived in Calgary, Alberta for the last 25 years. By day, I have a great job in primary health care, working with family physicians & their staff on practice enrichment initiatives and integrating and supporting health team members in family practice clinics. But most importantly, I am Mom to Clayton (14), Abby (12) and wife to Dave. And spending time with them is what I love more than anything in this world!
A few other random things about me:
I love cats, road trips, will pretty much eat any food except lamb, liver and Vegemite, have a degree in Political Science, prefer when there is harmony and everyone gets along, my favourite wine and food pairing is Vinho Verde and Miss Vickie's S&V potato chips, I can't carry a tune to save my life, hate sewing and am a bit obsessive, especially when it comes to food. You can thank me for helping to bring Subway sauce back. Really. True story.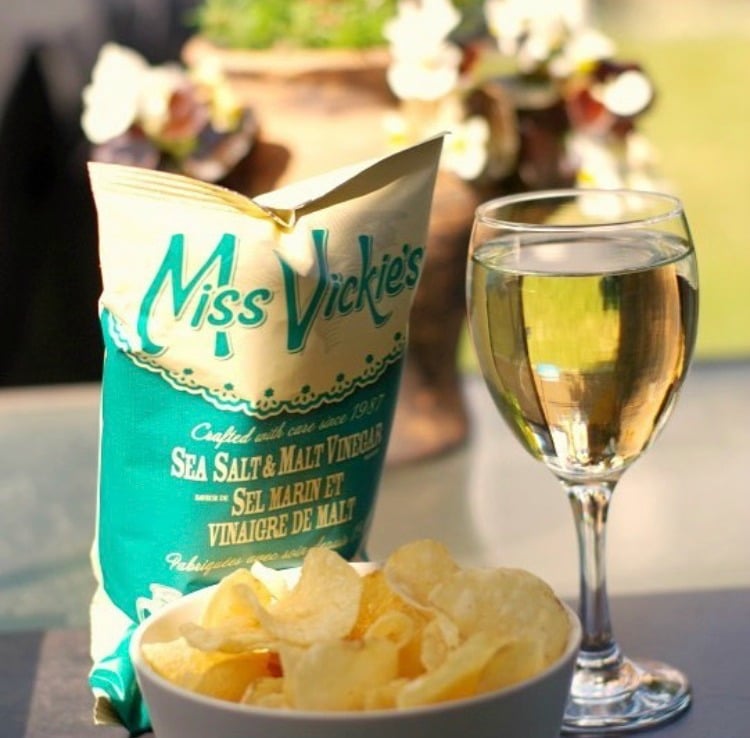 Family Recipes
Both my Grandma and my Baba were amazing bakers and cooks and had a huge influence on me. I am grateful to still have my Grandma and so many of her recipes, but unfortunately, have very few of my Baba's. I want my children and future generations to have my recipes and that is another reason I started this blog. I also wanted to share wonderful recipes with the world because I believe that great food is meant to be shared! Here are a couple of my most popular recipes:
Award-winning Maple Sausage Brunch Bites
3 Ingredient Onion Baked Potatoes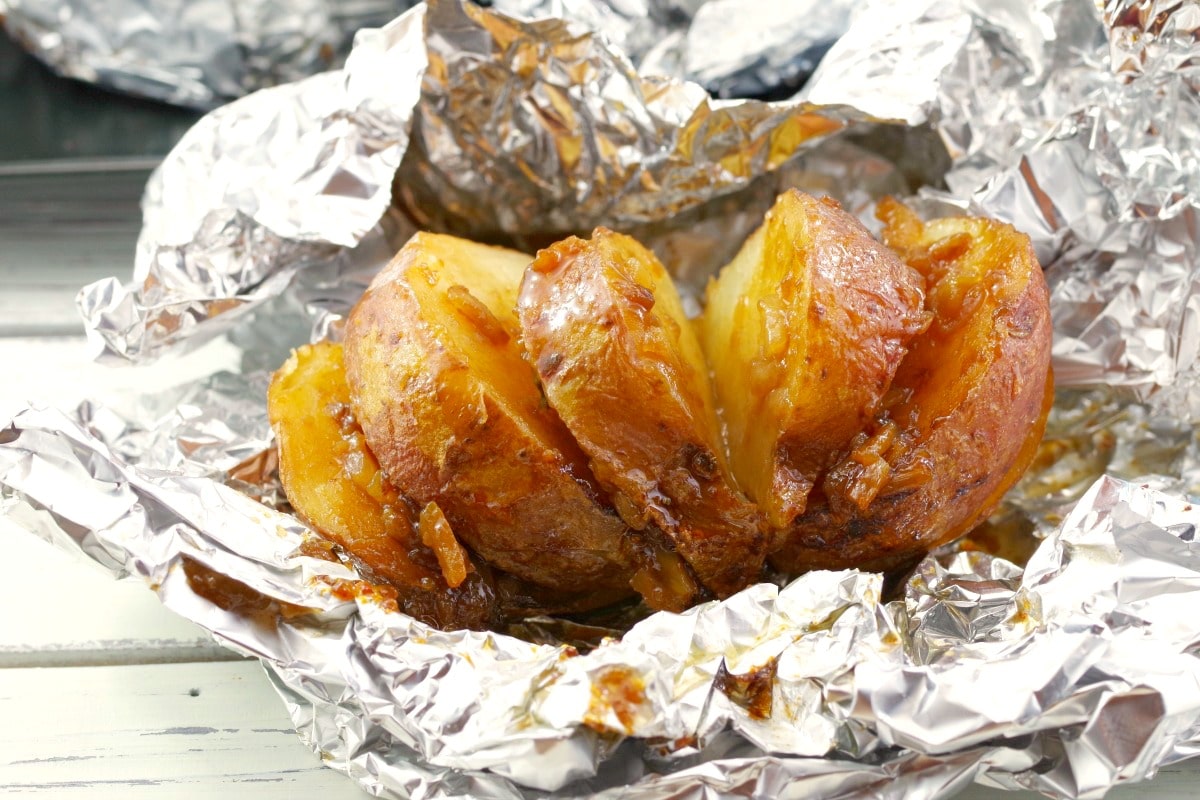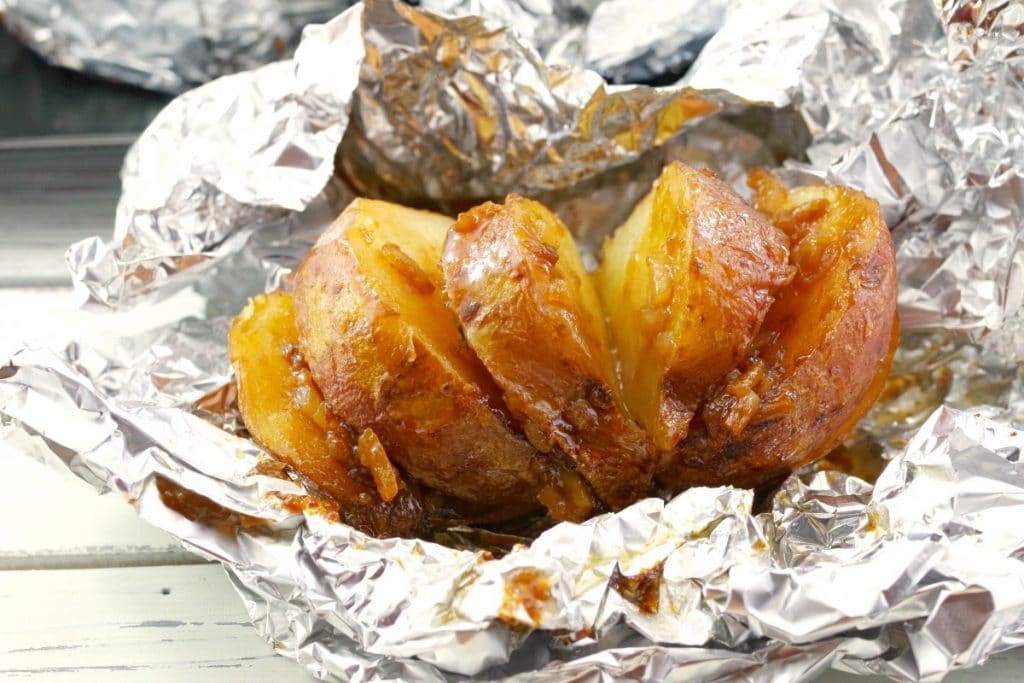 Tried, Tested & Truly Loved!
Because I am often testing new recipes for competitions, my family and colleagues all serve as fearless guinea pigs for many of my food creations. This guarantees that my recipes are thoroughly tested!
On a weekly basis I will share my own contest winning recipes/other food inventions and my favorite recipes. I hope you will find something helpful and/or interesting at Food Meanderings. Don't forget to sign up for weekly recipes delivered directly to your inbox!
Disclaimer/Please Note: In 2018 I began including Weight Watchers (WW) points in my recipes. I calculate the WW points for the blue plan, based on a my nutrition calculator plug-in and my own Weight Watchers points calculator on my WW app. I'm a longtime Weight Watchers Member who believes in the program and their message about the Weight Watchers plan being a healthy and balanced lifestyle and not a diet. However, this site is not affiliated with Weight Watchers in any way. What I write here is about my personal experience on the plan. The views expressed are my own and do not reflect the views of Weight Watchers.
Please see PRIVACY POLICY & TERMS OF USE HERE
Please see DISCLOSURE POLICY HERE