These are my favorite and actually useful cooking and kitchen hacks and tips that I've been taught or discovered over my years of cooking and baking. Many of these useful kitchen hacks have saved me time, grief, and even money while reducing waste.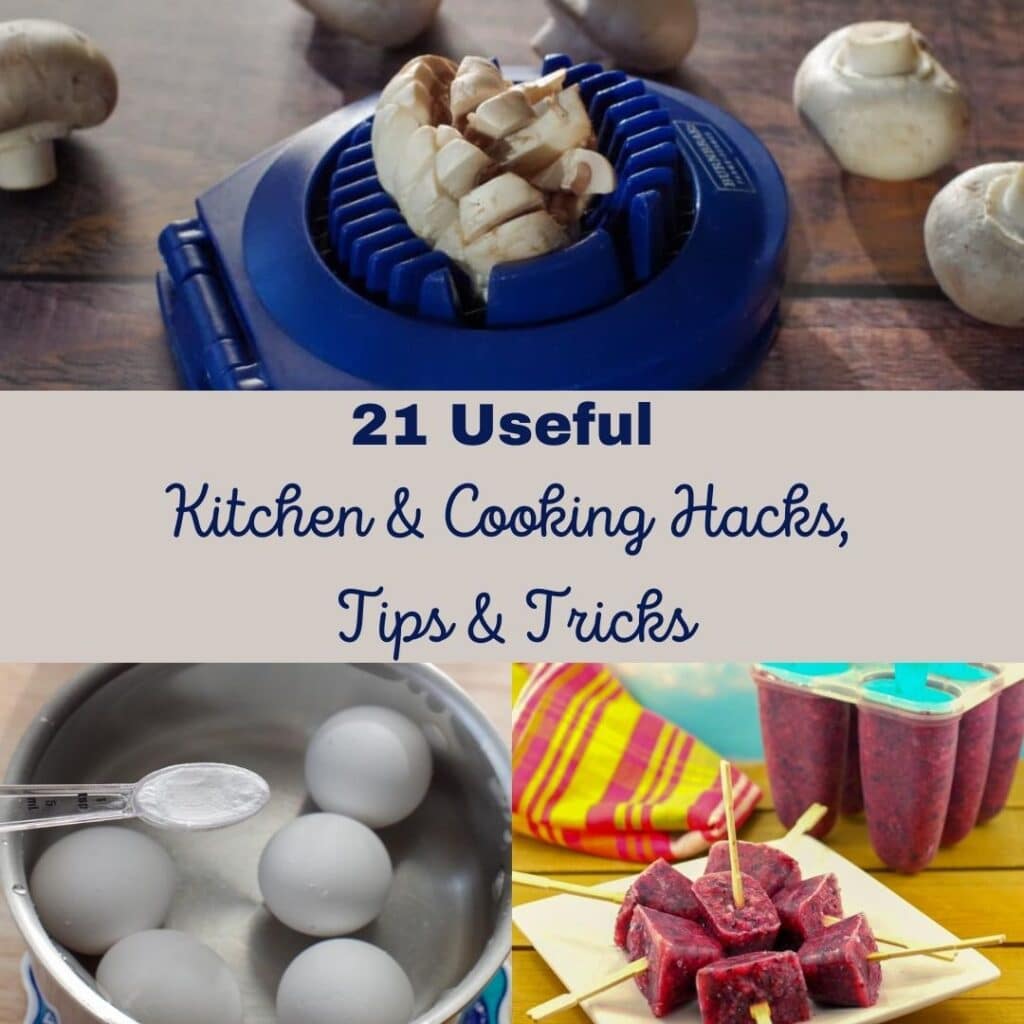 These cooking tips and tricks can be used all year 'round for preparation, cooking, and preserving ingredients. These easy food hacks are practical and will actually save you time and money in the long run. So if you're looking for the best kitchen hacks, read on....
Over the years, I have seen a lot of posts for kitchen hacks or food hacks that aren't necessarily useful. And in some cases, they are actually more work and trouble than they are worth. But these easy kitchen hacks are the ones that I use regularly in my own life and they will actually save you hassle, and money and are worth your time!
Useful Kitchen Hacks
Use an Egg Slicer to Slice Mushrooms or Strawberries (affiliate link). If you have an egg slicer sitting in your drawer, it can be used for more than slicing eggs for potato salad. This is a quick and easy way to slice mushrooms and strawberries and gets your gadgets doing double duty!
Shred beef, pork or chicken with stand mixer or hand mixer (affiliate link) . This is great for fast pulled pork, beef or chicken. If you have ever stood at the counter pulling pork with forks for any period of time, you'll appreciate this food hack!
If you don't have a bread machine, you can also use your stand mixer to knead dough. Or knead your pizza dough or any dough for that matter!
The freezer and fridge are your friend!
Keep fresh ginger frozen in a Ziplock freezer bag and take it out to grate into dishes.
Simply use a vegetable peeler to peel off the skin (only the part you need), then grate and add directly to your cooking and put the remainder back in the freezer until you need it again. It lasts for months in the freezer this way and tastes fresh in your food. Try it in this EASY Baked Hoisin Chicken!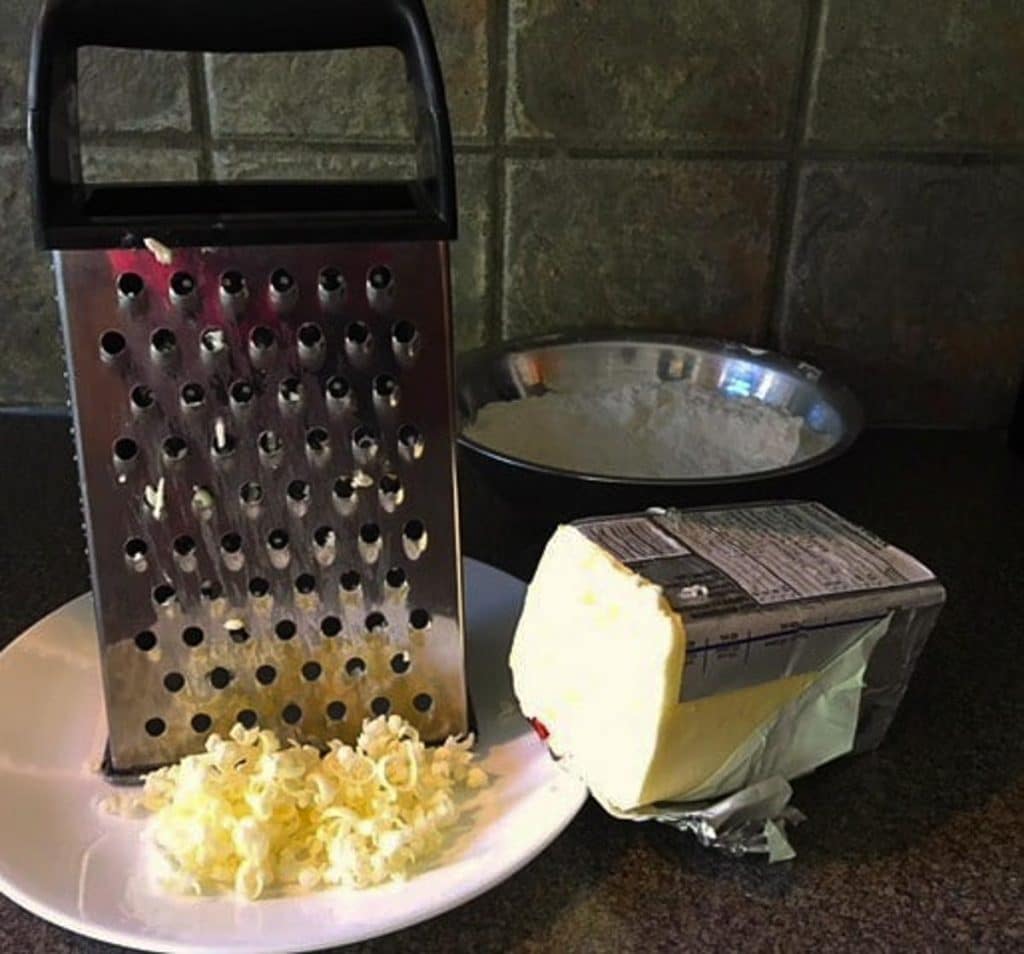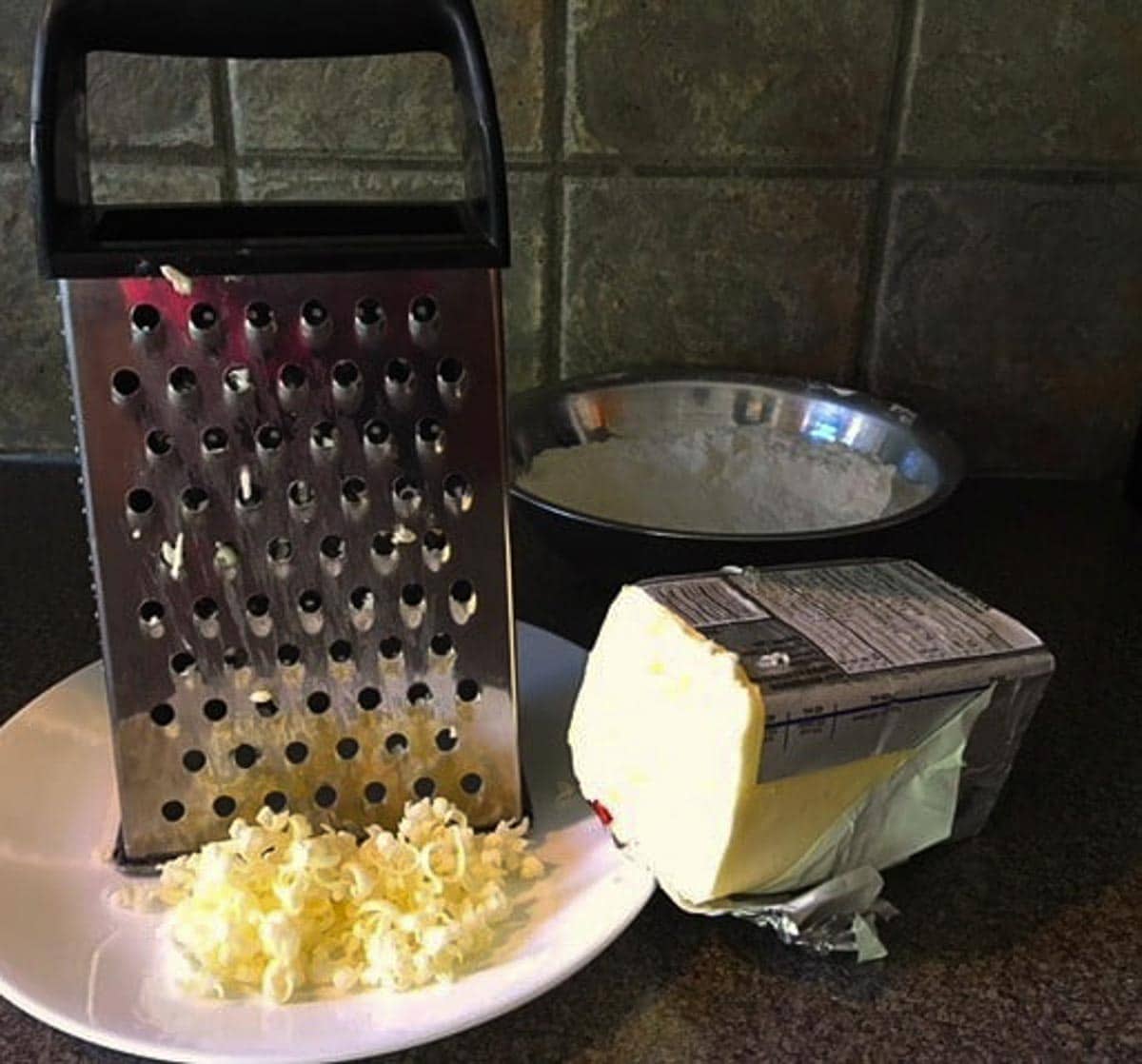 Peel bananas BEFORE you freeze them! Then place them in a Ziplock freezer bag. They are so much easier to deal with; just defrost, mash and bake! Then make this delicious Healthy Tropical Banana Bread , Banana Nice Cream (with coconut and lime) or Chocolate Chip Pineapple Banana Muffins.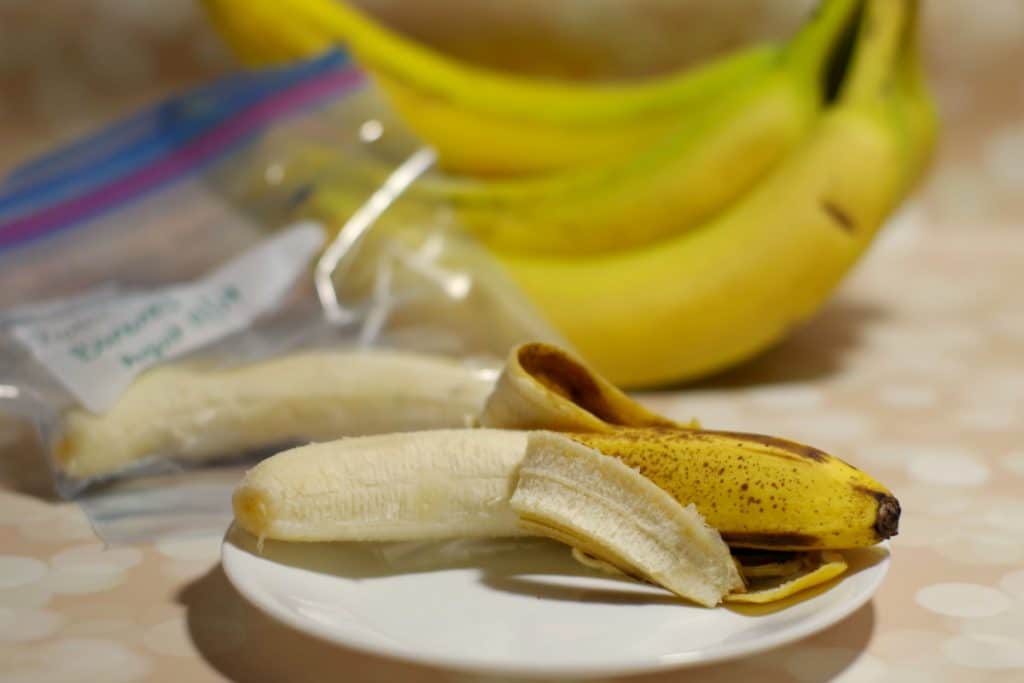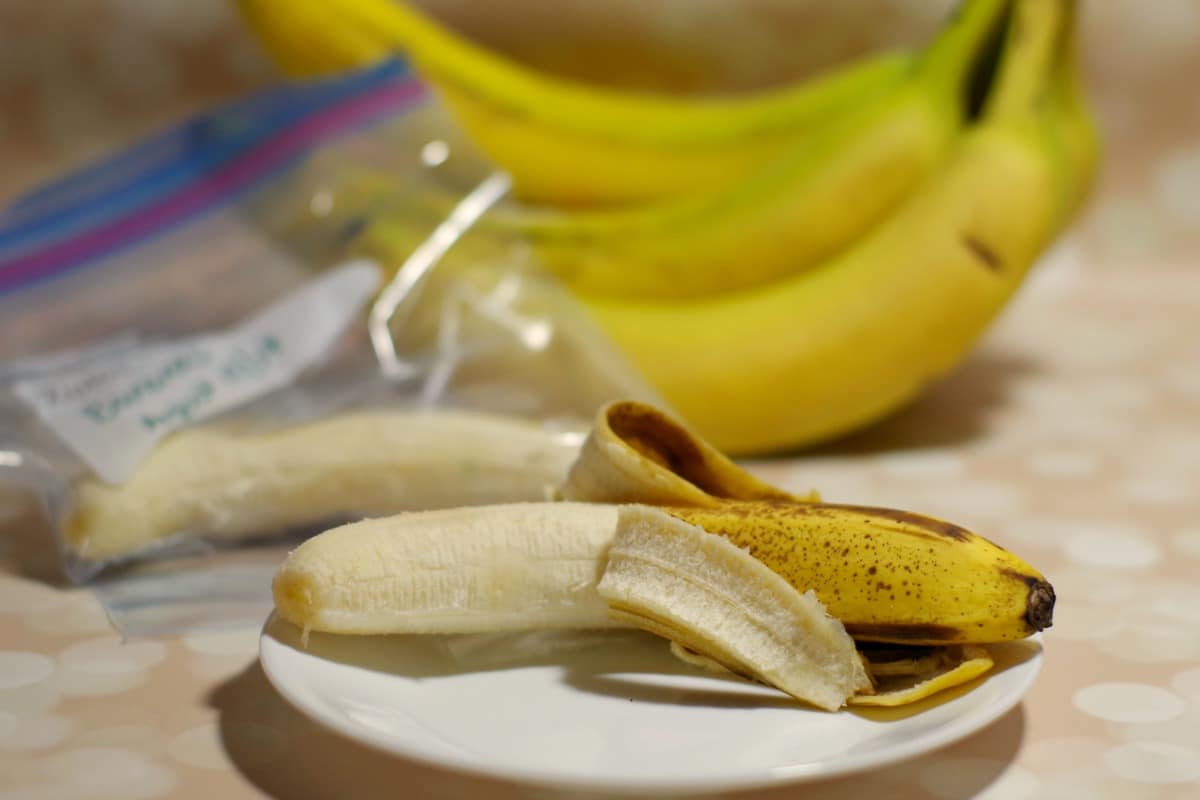 Freeze whipping cream (for up to 3 months in a Ziplock freezer bag). Never let extra whipping cream go bad again! To use: defrost it overnight and whip it up again or use it in recipes that call for heavy cream.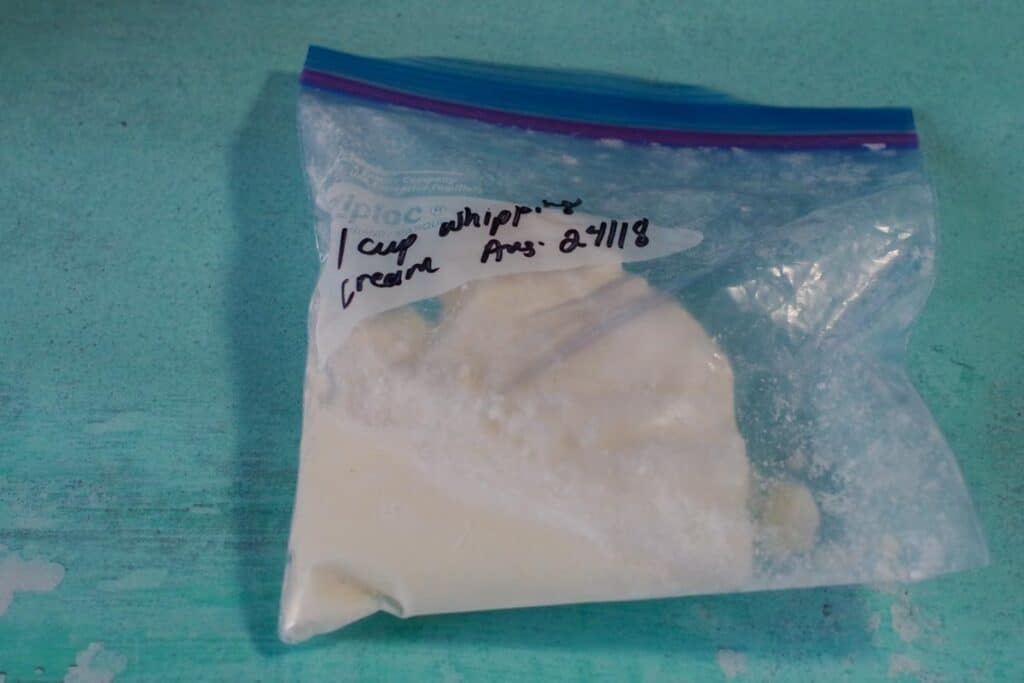 Preserve herbs: Place them in ice cube trays with water, a little oil then freeze them. This is better than simply freezing because it doesn't dehydrate them. If you grow herbs in the summer or have extra herbs, you'll love this kitchen hack!
How to preserve fresh herbs in ice cube trays:
Press about 2 tsps of fresh, chopped herbs into ice cubes tray
Add a drop of olive oil (I use the 'smidgen' measuring spoon - affiliate link)
Fill with water (if you have any empty spots in the tray, just fill those with water too)
Freeze until solid.
Once the cubes are frozen solid, transfer them to a freezer bag for long-term storage. These will last in your freezer up to 6 months.
To use: Drop them directly into soups and sauces. For other dishes, simply let the water melt off of them and use them for sauteing etc..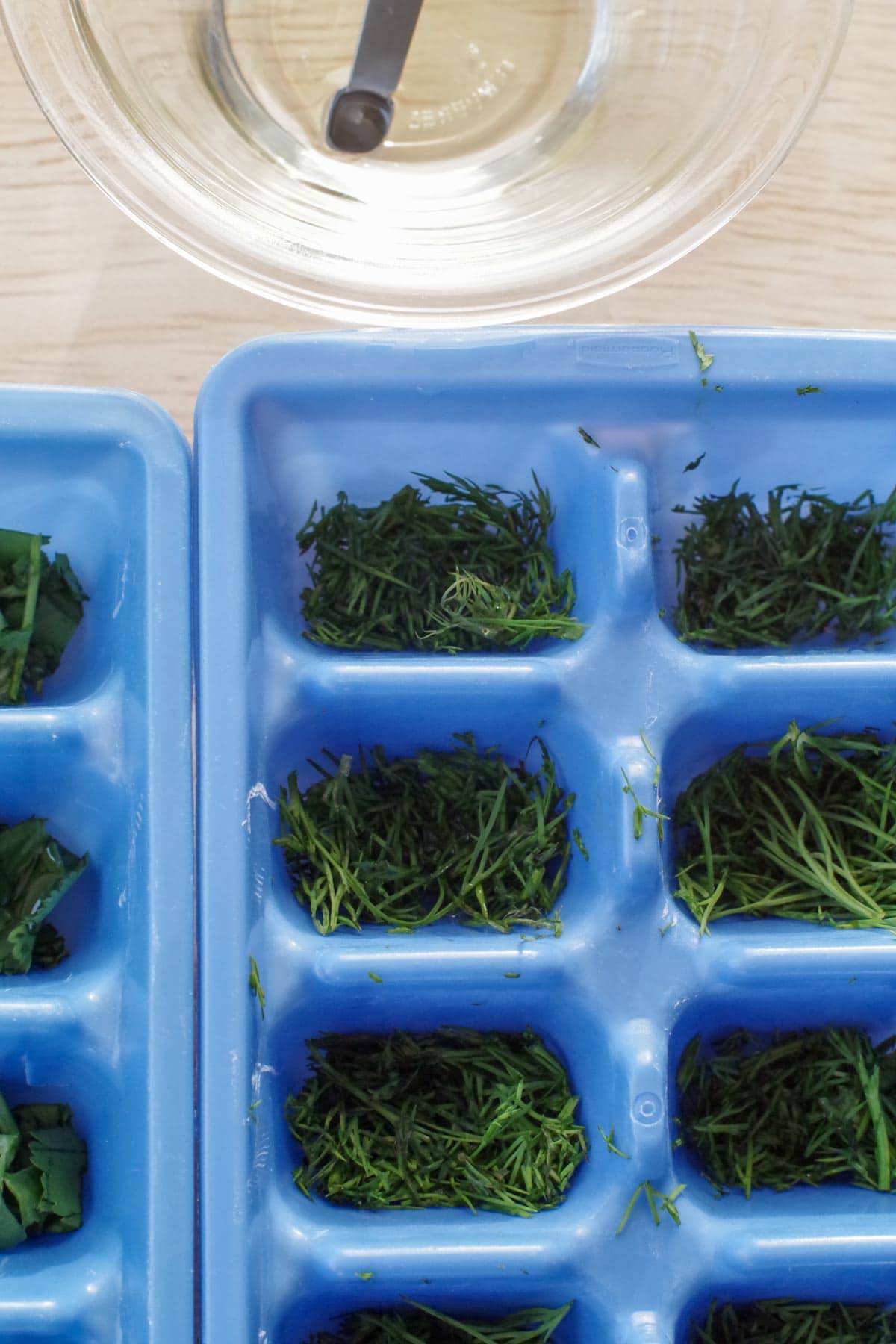 Alternatively, you can dehydrate your herbs in your air fryer!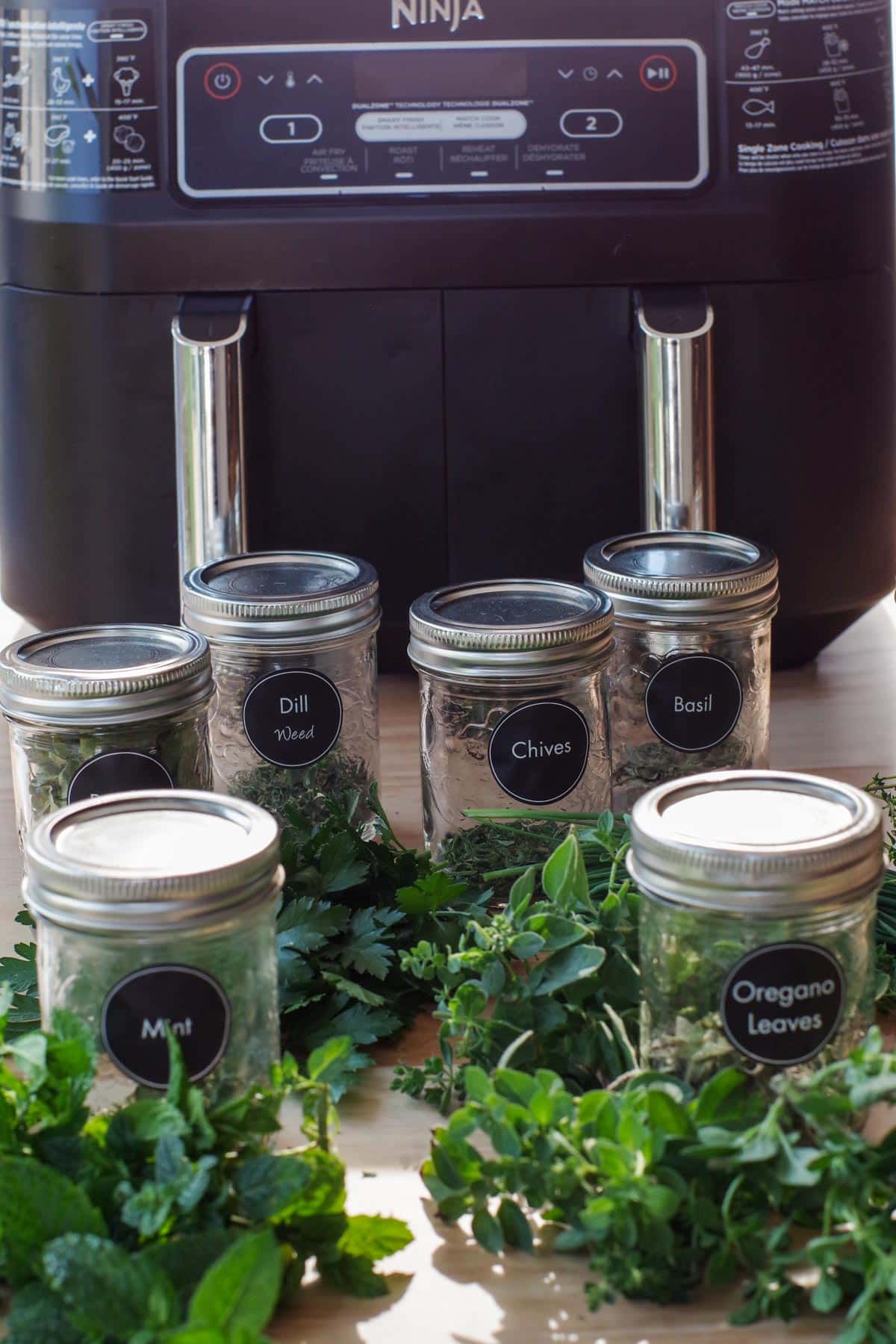 You can also turn your overripe and spoiling fruit into pure sugar-free fruit popsicles and fruit cubes by cutting off the overripe and spoiling portions and pureeing them. See Fruit Popsicle Recipe for full instructions!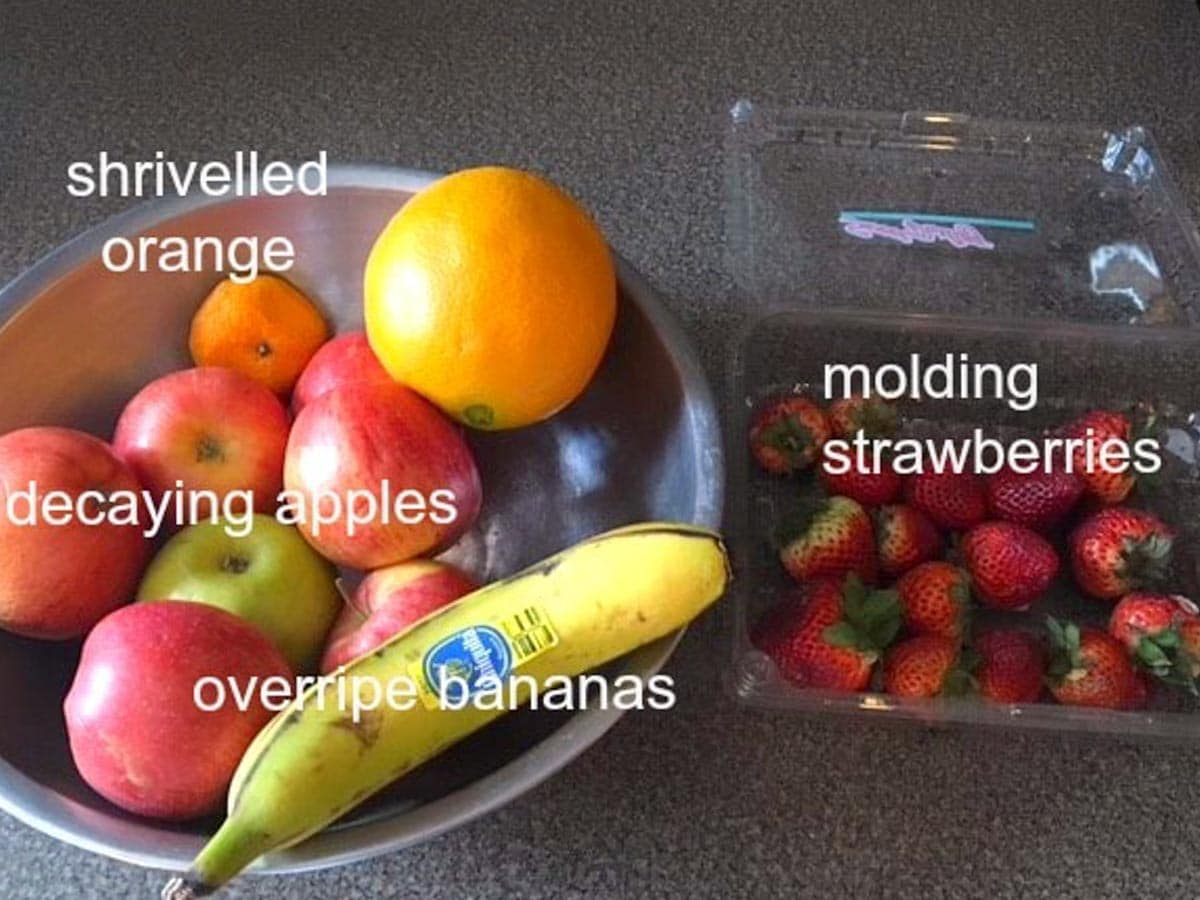 Store your onions in the fridge to prevent crying when you are chopping them. No more tears when chopping onions; this really works!
Cooking Tips & Tricks
Use microplane grater or zester for scraping the burnt part off overdone toast. If you burn toast, you don't have to throw it away!
Get rid of fishy taste in salt water fish by soaking it in milk. If you're like me and are not a fan of 'that fishy taste,' try this cooking trick! I use it all the time because it allows me to buy less expensive types fish (like sole) and actually enjoy eating it.
Simply soak your fish in milk for 2 hours, then use it for Fish tacos -YUM!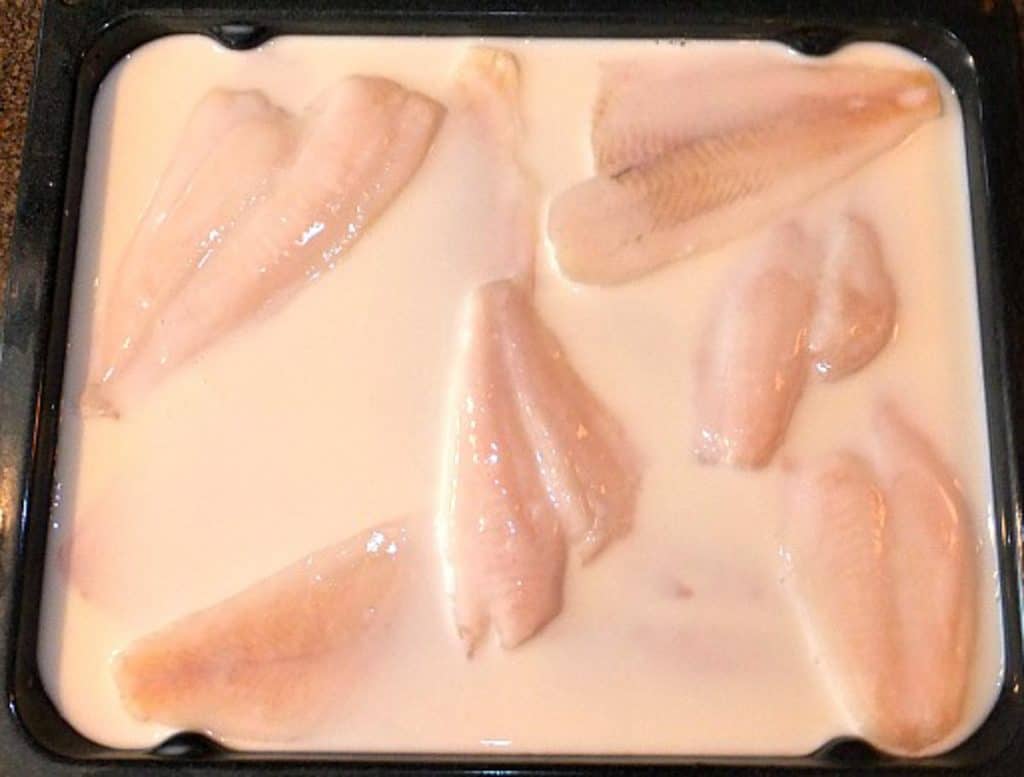 Soften brown sugar in the microwave by heating up a bowl of water at the same time. If you have brown sugar that's hardened, you don't have to mess around with adding bread to it. Instead, try this quick and easy way.
Place brown sugar in a microwave-safe bowl and fill a small mug or microwave-safe container with ¼ cup of water.
Place both side-by-side in the microwave and heat in 30-second intervals (checking the sugar after each 30 second interval).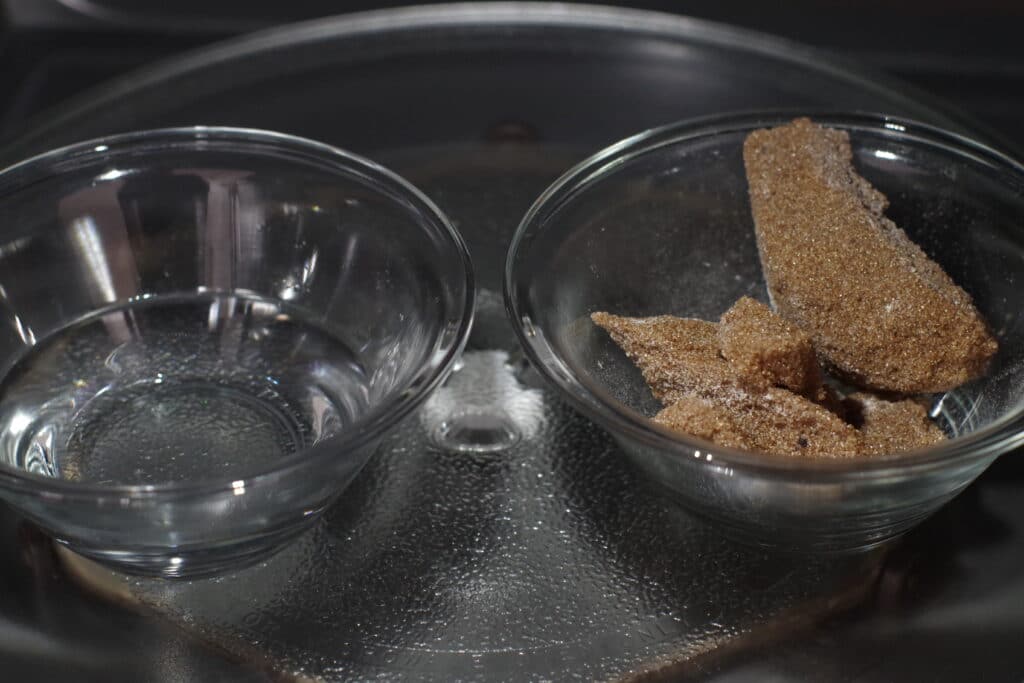 Peel kiwi with a spoon. It's the easiest way and you get to eat more of the kiwi! See VIDEO on how to peel a kiwi with a spoon HERE. Eat it straight up or make fruit salad.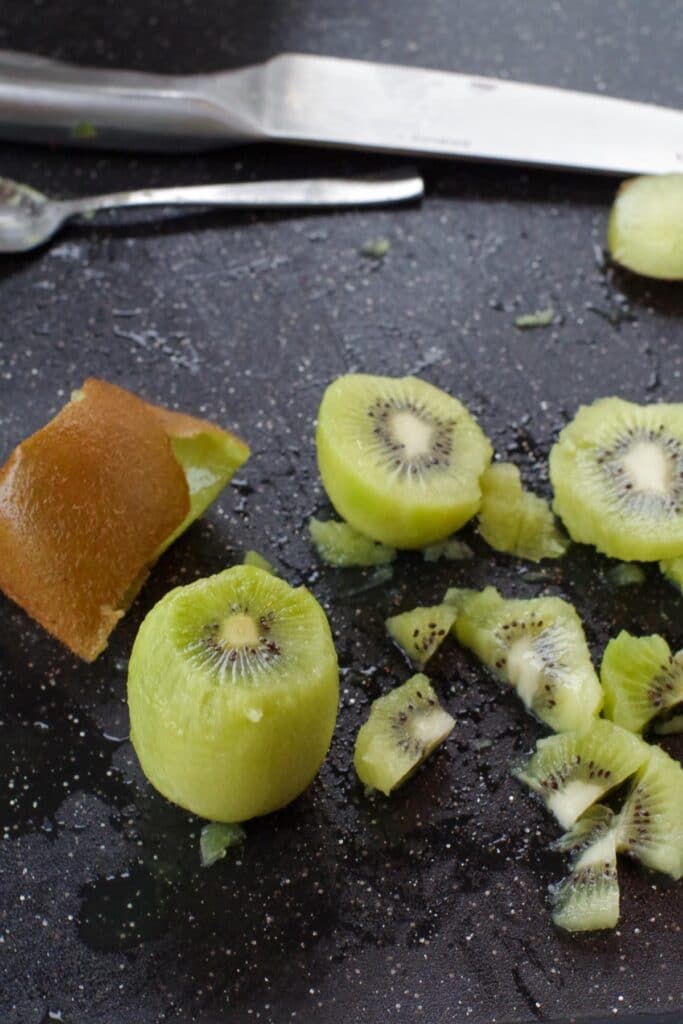 Prevent apple slices from turning brown by soaking them in a mixture of lemon juice and water.
Simply soak in 4 cups cold water + 1 tablespoon lemon juice for 10 minutes. *you need to use real lemon juice from an actual lemon (not Realemon)
* I used this trick when I was making my Healthy Apple Crisp in a mug video and needed my apple slices to look good for a long time!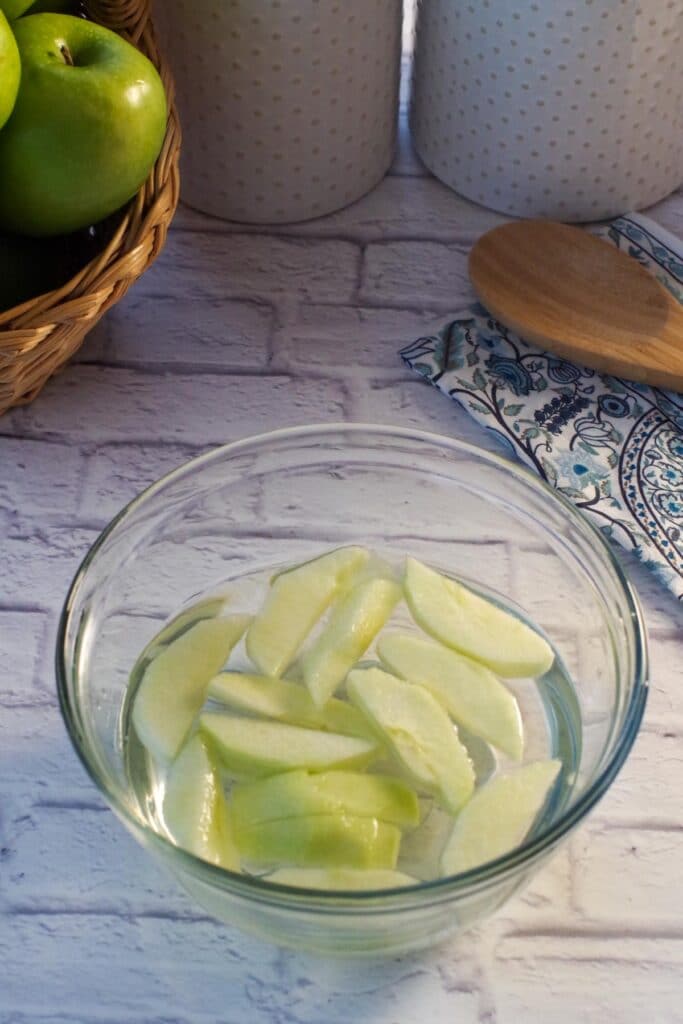 Easy Substitutions
Make buttermilk: 1 teaspoon vinegar per cup of milk. This is an easy and great 'lighter' alternative to buttermilk in baking (HELLO Light Blueberry Cornbread and Healthy Bran Muffins, ) pancakes etc...
Substitute for canned 'cream of anything': Ever run out of cream soup and want to make something that calls for it? Happens to me all the time when I make my Easy Slow Cooker Chicken Stew or my Carrot Soup.
Equal to one can of soup:
2 tablespoon butter
3 tablespoon flour
½ cup milk
½ cup chicken broth
*You can add a little celery (or celery seed) for the cream of celery flavor or some chopped up canned mushrooms for the mushroom flavored soup.
**To lighten it up: use light butter and non-fat milk.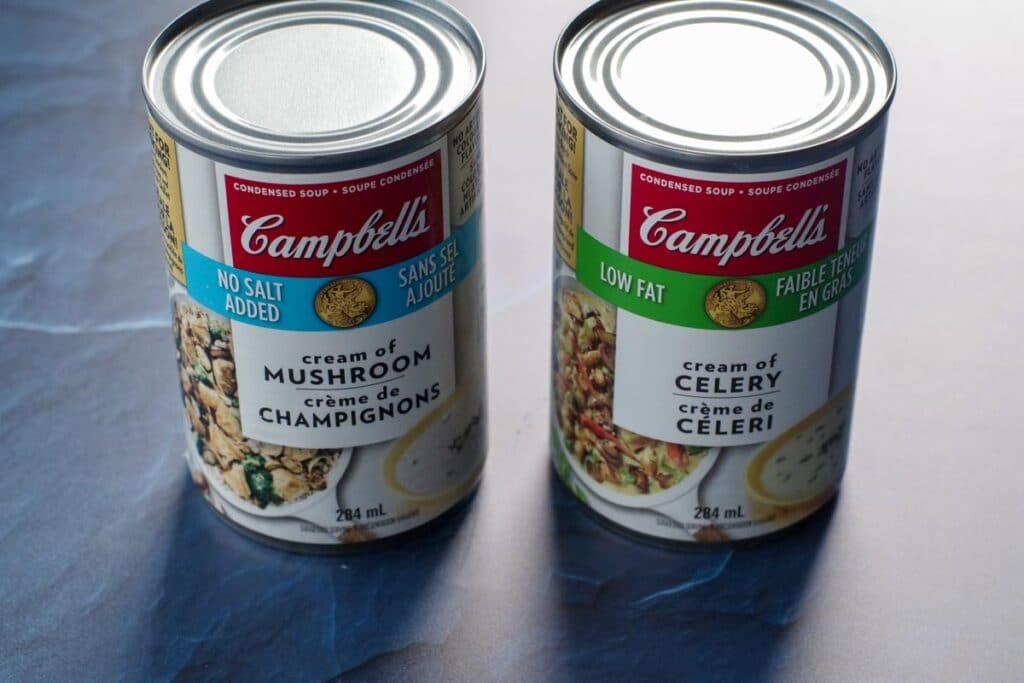 Egg Cooking Hacks!
Place a glass over your soft-boiled egg if you take it out before it's ready (too runny for your liking). If your boiled egg is a little undercooked, put the top back on and put it under a tall glass for a few minutes, until it reaches the desired doneness. *My Mom taught me this nifty cooking trick!
*Tip: for perfectly soft boiled eggs:
Place your egg in cold water in a small pot over high heat and bring to a boil
Once boiling, reduce to medium-low and put your toast in the toaster
When you toast is ready, butter it, then take out your egg and cut it in half ( Your egg should be perfect!) And if it isn't, use this cooking trick.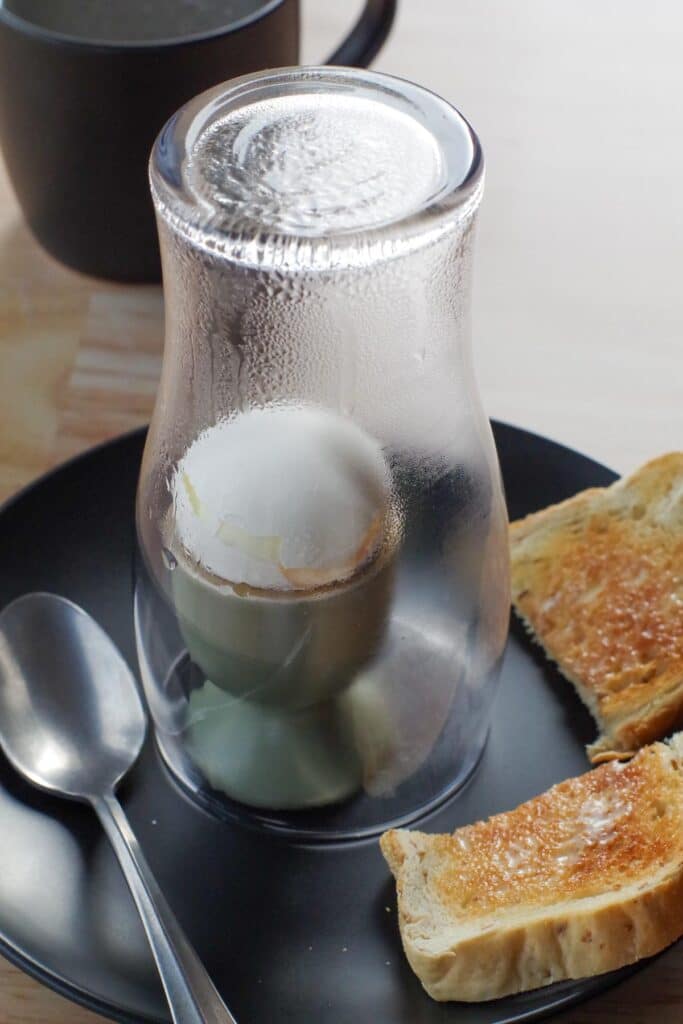 Add a teaspoon of baking soda to the water when you make hard-boiled eggs! This will make them easier to peel and you won't end up with little nicks and dings all over them. *This is ideal for recipes like Devilled eggs, where you want the eggs to peel nicely.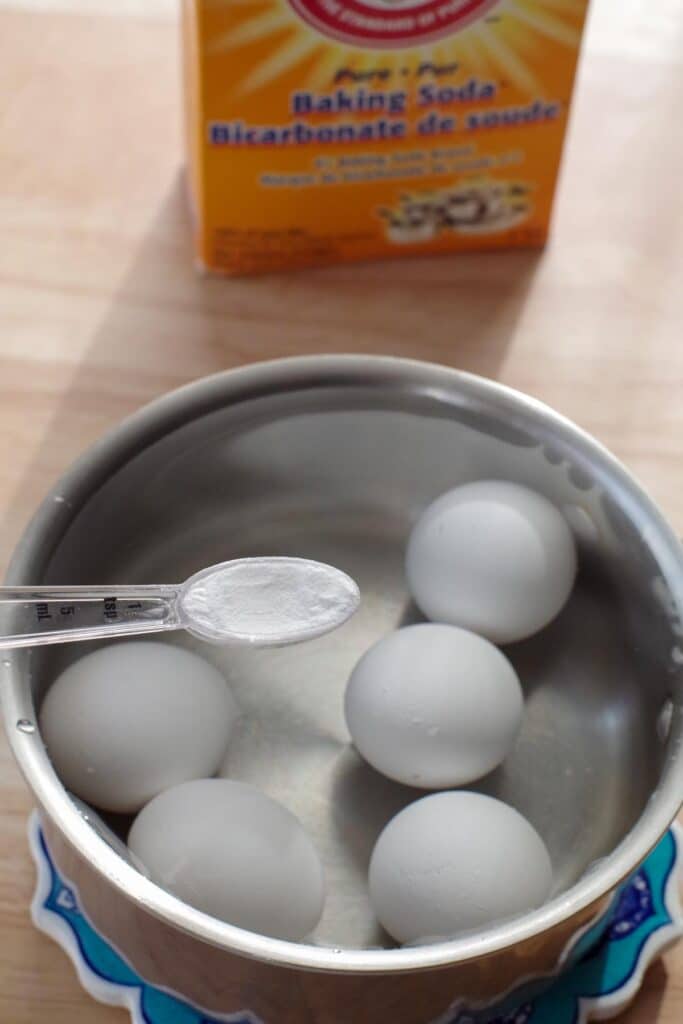 Make poached eggs in the microwave to save time! Unless you have a really good egg poacher (which I have yet to find), you'll love this trick. It's also great for making quick, single poached eggs! Try it with my Ukrainian Breakfast Sandwich or my Eggs Benedict.
Quick poached eggs
Spray the inside of a coffee mug with non- stick cooking spray.
Break egg into mug.
Put egg into microwave for 30 – 40 seconds (with cover- this is critical) or until egg is set.
Gently loosen by running knife between inside of mug and egg.

*Sometimes the egg will pop/explode if it's cooked too long, so that is why the cover/lid is critical (to avoid mess), but it's often still edible.
**You can do more than one at a time, but they will often need additional time
And last but not least, for dessert....
Melt chocolate in the microwave! You don't need a double boiler to melt chocolate. In fact, I have never owned a double boiler.
Simply melt your chocolate in a microwave safe bowl on 50% power in the microwave. Check it after the first minute, then remove it and stir it. continuing to do this at 30 second intervals., until completely melted.
*Be sure not to let any water touch your chocolate, bowls or utensils or your chocolate will seize.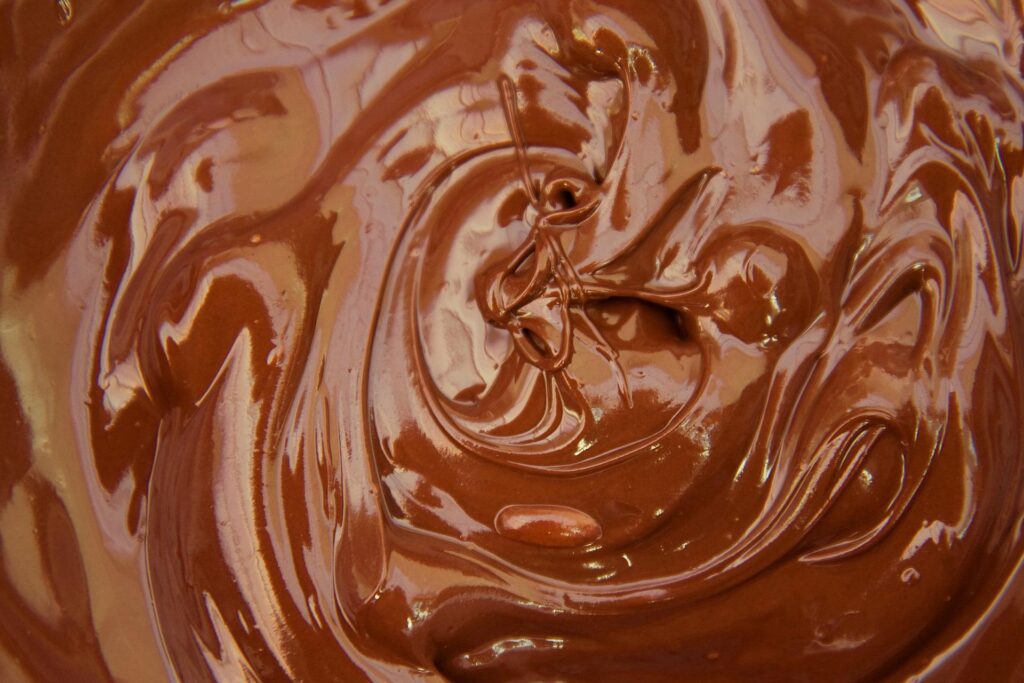 I hope you find these cooking and kitchen hacks as useful as I do! If you did, or have your own favorite kitchen hacks, cooking tips and tricks, I'd love to hear about them. Please leave me a comment 🙂
⭐ Reviews
Please RATE and leave a comment below if you liked this post!