Back when I worked in the nursing home, every Wednesday at 2:00 pm, the ice cream cart would come around. It would go to the seniors first, then to the staff. For $2.00, you could get a couple of scoops of ice cream with a choice of 3 sundae toppings.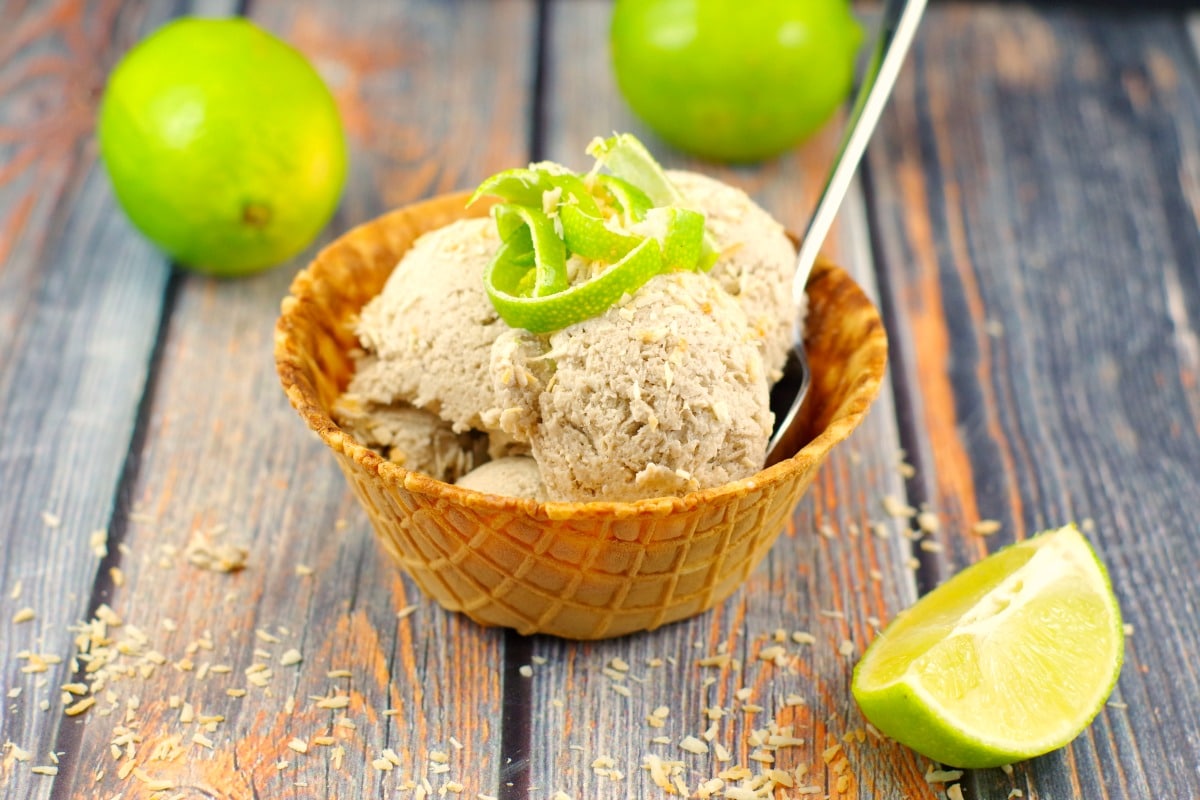 Now this was not only a good deal, it was a pretty darn tempting offer in the middle of the afternoon on hump day. Yet I always turned it down. I just couldn't justify the extra calories and fat. However, I don't recall ever seeing any of the seniors turn it down. And if you measured it by the excitement stirred up at the sight of the ice cream cart, you'd have sworn you were in a building full of small children instead of a long term care centre. I wondered if I would ever get that excited about the ice cream cart?
The absolute best thing about being a kid is never having to worry about what you eat - the calories, fat content, weight watchers points or even sugar. None of it even matters! Nor do you ever have to worry if that weekend of overindulgence will result in bringing out the proverbial fat pants. Instead, my parents worried about that for me. And I'm really glad that I milked it, by hogging out on as much junk food as possible in my formative years. Although, in my childhood, I recall that those opportunities were few and far between because, to my dismay, my parents were in control and they were responsible when it came to healthy eating.
I could not wait to grow up so I could have ice cream whenever the hell I pleased! Ice Cream was one of the most highly coveted of junk foods in my house.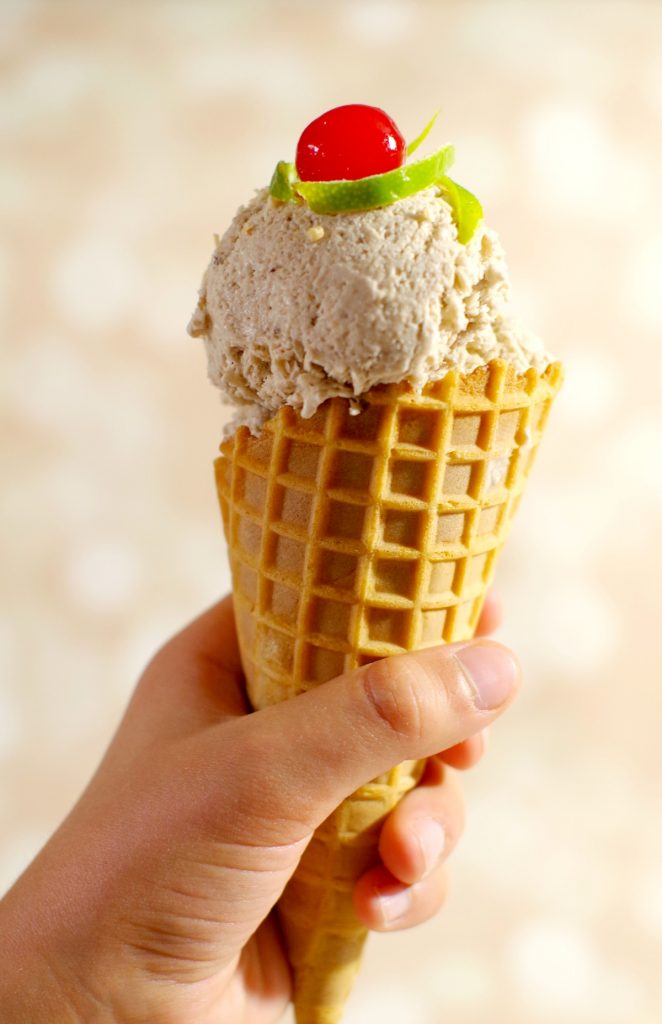 Nice Cream
Nice Cream is the perfect ice cream alternative Flash forward 35 + years and as I'm sure you've already guessed, I have grown up and there are no wild ice cream parties happening in this girl's world. Although I do indulge occasionally, ( I am not that strict) I can't eat ice cream nearly as much as I'd like to, given there are all those other considerations I mentioned (i.e.calories).
And regrettably, the older I get, the rarer the ice cream treats become. So I have to look for alternatives to get my ice cream fix. And this banana nice cream is the ultimate in low-calorie ice cream alternatives! I leveraged the complementary flavours of my favourite banana bread (rum and coconut with a lime glaze) into this delicious Coconut lime banana nice cream.
Banana Nice cream
Not only is this healthy dessert a win because its made of real food, creamy and is refined sugar-free, dairy free, vegan and gluten-free, it wins because I always struggled with how to use up those frozen bananas. And now, because of banana nice cream, they have real purpose in this life.
Here's a great tip: peel your bananas BEFORE you freeze them - saves you lots of hassle and minor frostbite!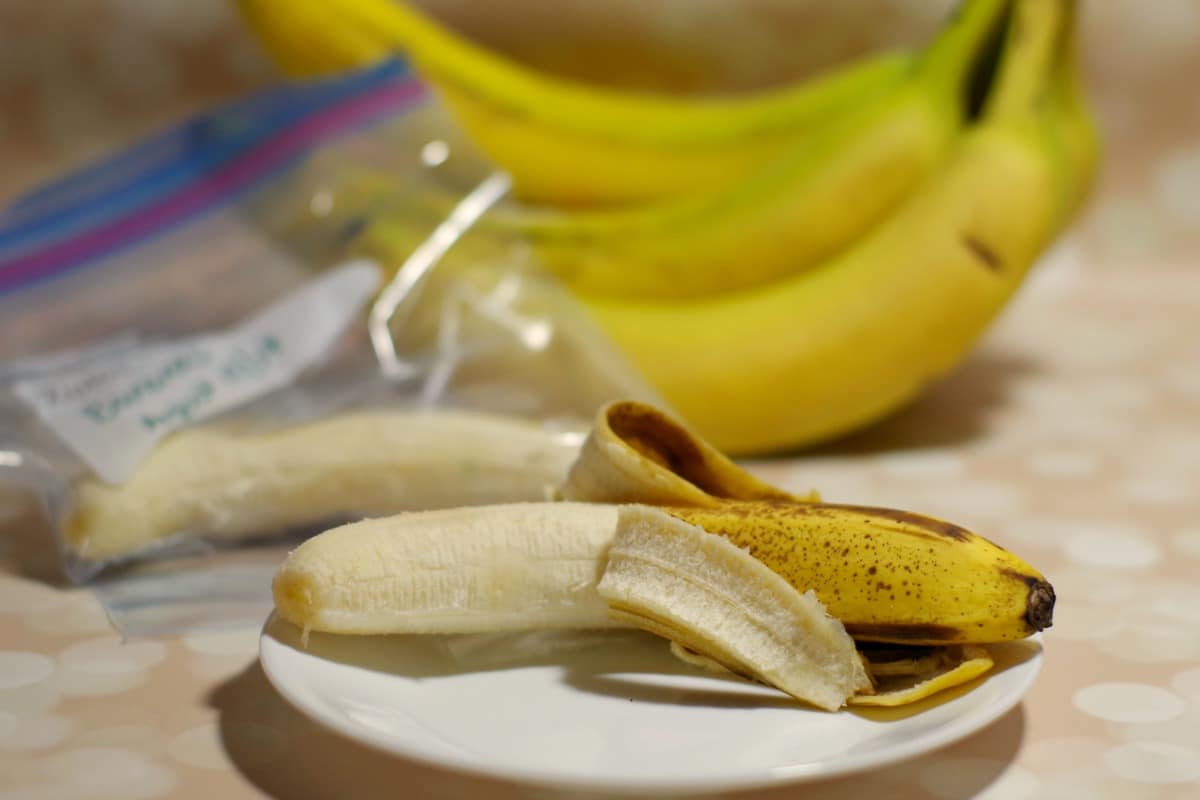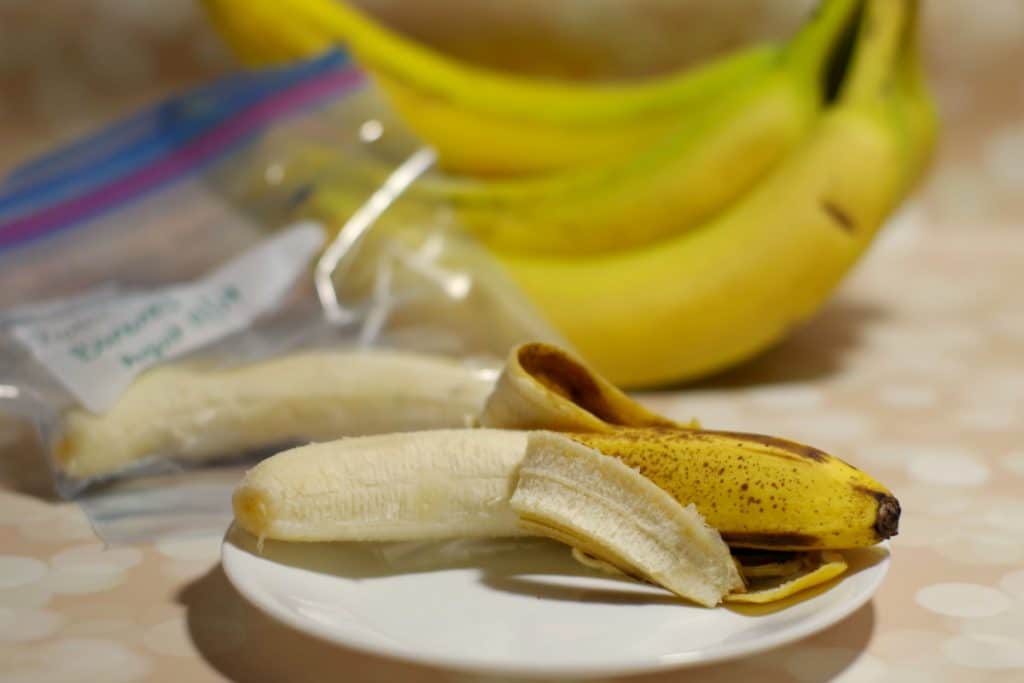 This frozen dessert makes a fabulous ice cream substitute because it's quick and you don't even need an ice cream maker. You can even make it into a healthy banana split by adding fruit, toasted coconut, some shaved dark chocolate and a little whipped cream, as I did! And if you want to keep it vegan, just use Nutriwhip.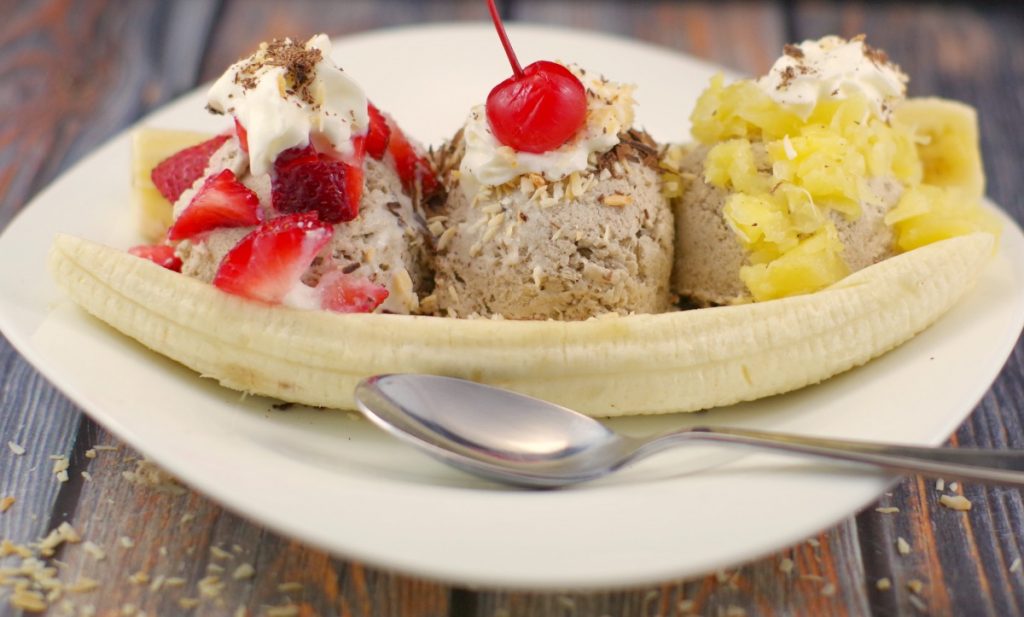 When I was pregnant with both of my kids, I had a bit of a different attitude towards ice cream and the like. Although my focus was on eating healthy, I allowed myself to indulge a little more. Hey, I was getting fat anyway and I figured it was my last hurrah. So when that ice cream cart came around, I did get pretty excited because I knew I could have it. Although it was just a flash in the pan, it was a glimpse into a life of food freedom. Yet, as I see it, it was only a taste of what's to come...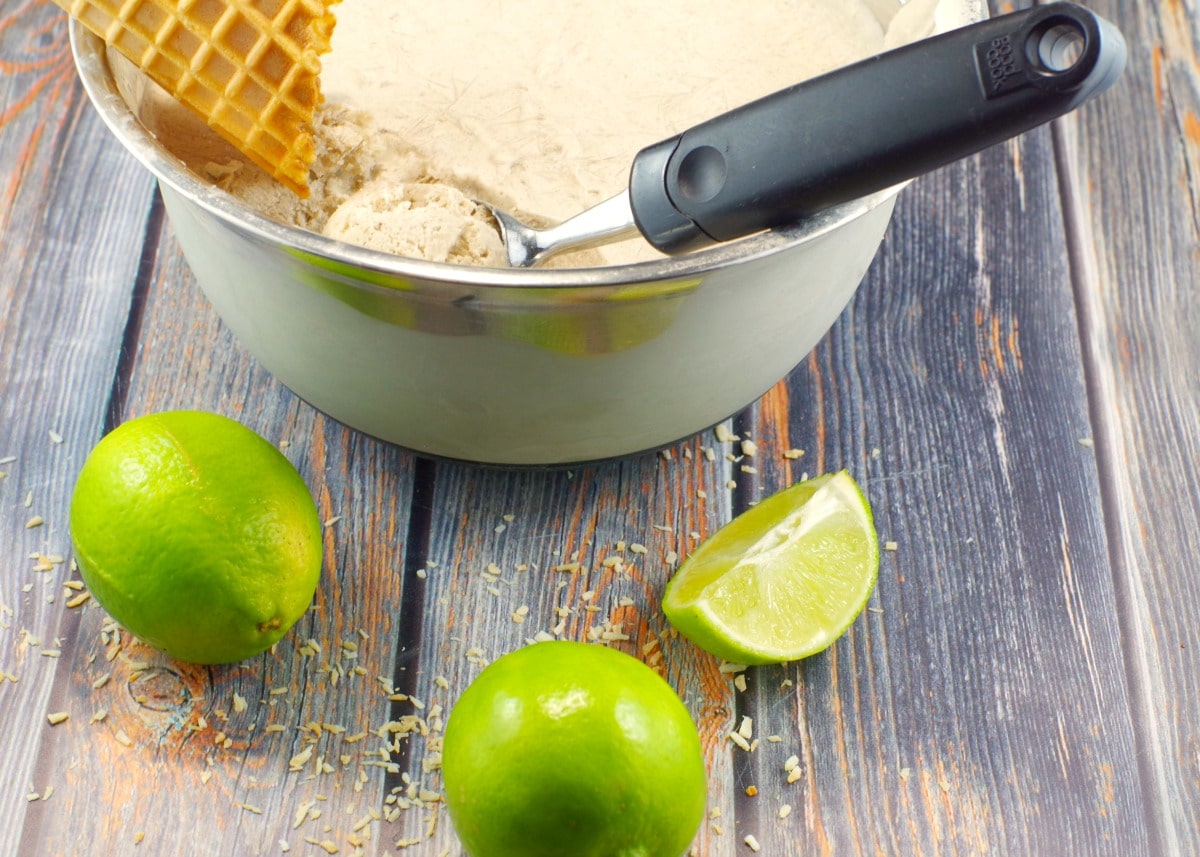 Coconut Nice Cream
Getting old has its benefits. When you're a kid, you can't wait to grow up so you can supposedly do anything you want. Yet you never hear about anyone actually wanting to grow old. I would argue that there are benefits.
I spent a lot of years working around the elderly and although getting old obviously has many lousy aspects, it does have its advantages. At that point in your life, it really becomes all about hedonism. You take your enjoyment when and where you can get it. For instance, at 90, you're likely going to be a lot less caught up in how you look and whether you gain a few pounds over a weekend, than when you were in your 40's. So when that Wednesday ice cream cart rolls around, you really have absolutely no reason to turn it away, especially if you are lucky enough to still be eating solid food at that point. You don't need to worry about eating this Coconut Nice Cream.
Weight Watchers Nice Cream
But right now I do. Nice cream now, ice cream later is my philosophy.
At that stage of your life you can eat what you want when you want. And when you really think about it, it's actually superior to childhood - you no longer have parents who are making those decisions for you. It's truly the ultimate in food freedom. In fact, it's that freedom you've waited your entire life for! And I know now that I will get that excited about the ice cream cart because there are no longer any constraints. Just imagine that - life with no self-imposed food restraints. Getting old is beginning to look better and better...
Now I can't wait to grow old so I can eat ice cream whenever the hell I please. But in the meantime, I eat Weight Watchers Nice Cream.
And if you love this rum, lime and coconut combo and have additional overripe bananas to use up, them give my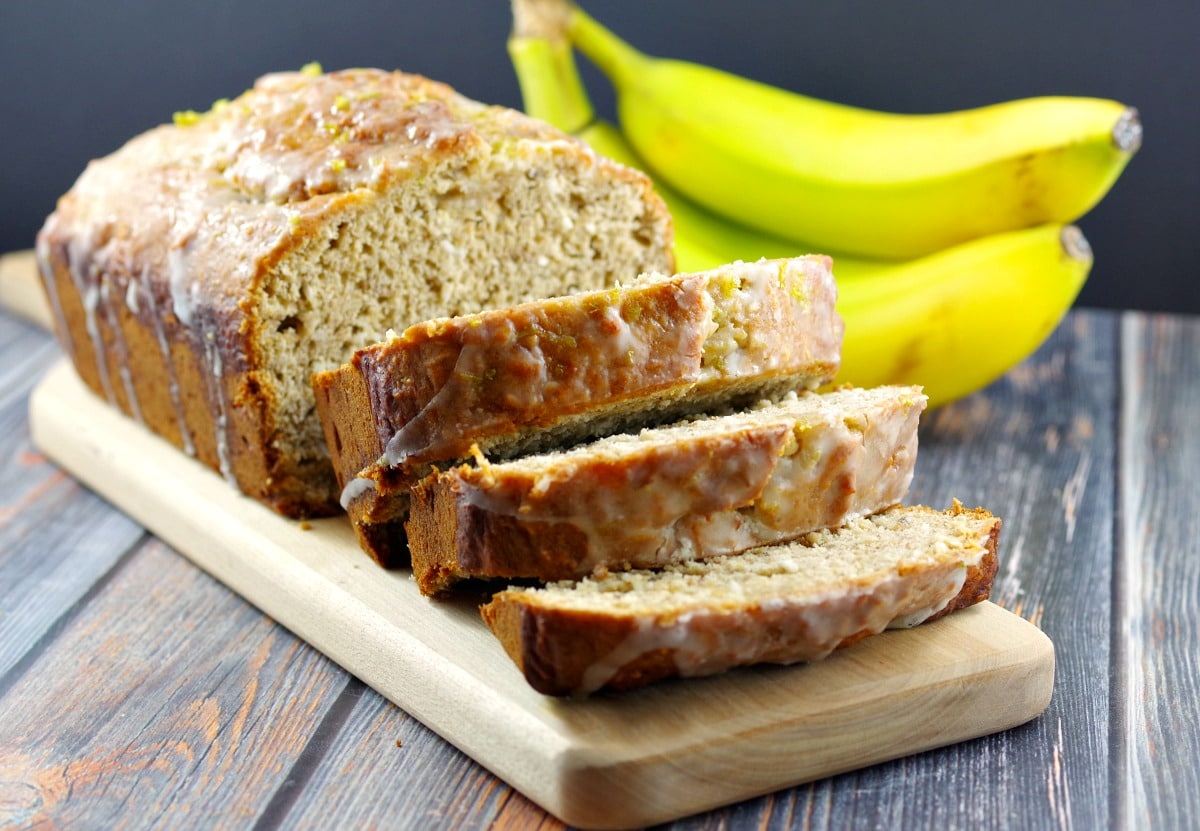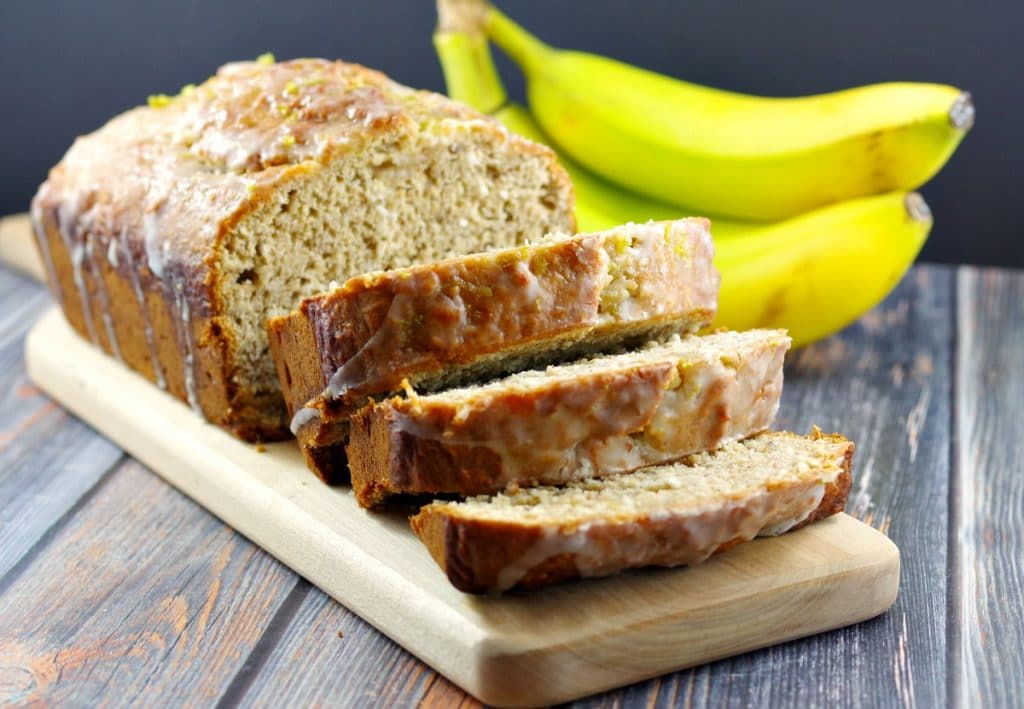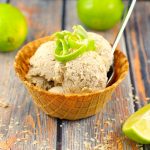 Print
Coconut Lime Nice Cream:
Vegan Coconut Lime Nice Cream  is an easy and healthy no churn ice cream substitute made with bananas and coconut milk. Topped with toasted coconut and lime zest for the perfect balance of sweetness. A great way to use up your overripe bananas! 5 WW points on the blue plan per ½ cup serving!
Ingredients
Garnish:
2-3

tbsp

lime zest

½

cup

toasted unsweetened coconut
Instructions
In food processor., blend coconut milk, bananas, vanilla and rum together until combined and smooth.

Place in a covered dish in the freezer until firm- about 6- 8 hrs (This will depend on your freezer - mine are pretty full so I let it freeze overnight)
Garnish:
Toast coconut: Preheat oven to 350 degrees F. Place ½ cup coconut in a shallow pan (a pie plate or 8 inch round cake pan) and bake for about 2-3 minutes- watch it closely to avoid burning.

Grate lime with grater/zester.

Top nice cream with sprinkles of toasted coconut and lime zest
Notes
 

Nutrition Facts

Coconut Lime Nice Cream:

Amount Per Serving (0.5 cup)

Calories 96

Calories from Fat 27

% Daily Value*

Fat 3g5%

Sodium 2mg0%

Potassium 277mg8%

Carbohydrates 17g6%

Protein 1g2%

Vitamin A 45IU1%

Vitamin C 7mg8%

Calcium 5mg1%

Iron 1mg6%

* Percent Daily Values are based on a 2000 calorie diet.
** If you are using frozen bananas you should defrost them in the microwave for about 2 minutes
Nutrition
Serving:
0.5
cup
|
Calories:
96
kcal
|
Carbohydrates:
17
g
|
Protein:
1
g
|
Fat:
3
g
|
Saturated Fat:
3
g
|
Sodium:
2
mg
|
Potassium:
277
mg
|
Fiber:
3
g
|
Sugar:
9
g
|
Vitamin A:
45
IU
|
Vitamin C:
7
mg
|
Calcium:
5
mg
|
Iron:
1
mg
Save
Saved!
And, if you like this healthy ice cream alternative concept and are looking for other healthy and low-fat frozen treats, check out my other Weight Watchers Frozen Desserts:
Raspberry Bliss Frozen Yogurt Bark
Strawberry Drumstick Frozen Yogurt Cups
Sugar-free Fruit Popsicles (0 points)