It was only day 2 as a mother of two and I was already failing miserably. Being a new Mom is hard and scary, but when you're second comes along, those feelings are only amplified. However,  what you learn very quickly as a Mom is that popsicles make almost everything better! And these Sugar free Real Fruit Popsicles are the BEST because they are not only sugar-free, they are zero food waste and zero (0) Weight Watchers points on the blue plan! The bonus is that you get to use up your overripe and spoiling fruit!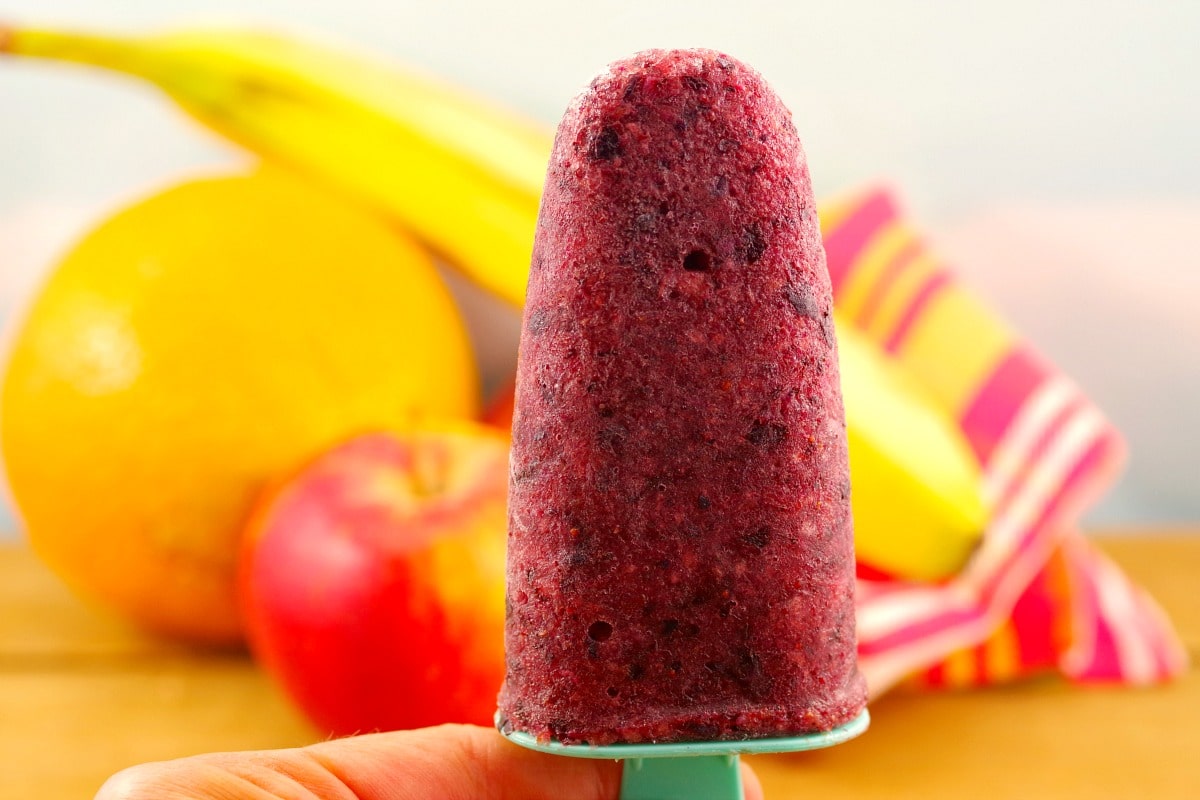 Another thing you learn very quickly as a Mom is that motherhood is one very long guilt trip. You will eventually feel guilty about pretty much everything. And that includes food and whether you are feeding your kids healthy enough. But one food you don't have to feel guilty about is these ww popsicles. Your typical popsicle is full of sugar, as are popsicles made with juice. So, I've made these zero food waste, pure fruit popsicles with my spoiling and/or leftover fruit. Sugar-free + zero food waste + zero weight watchers points = guilt-free! And that is one good feeling! Because there's very little guilt-free in motherhood.
Jump to:
I had only given birth less than 48 hours before and yet, here I was, at the park with my toddler son and husband. And as my 22 month old came careening over the side of the slide, little did I know, I was about to embark on one of the biggest trips of my life - the guilt trip.
💭What to do with overripe fruit?
Although you may buy lots of fresh fruit with the best intentions of eating it, life gets busy! Have you ever come home to this? It happens to me all the time.... my oranges are shrivelled, apples are decaying, bananas are overripe (I am picky and only like them up to a certain point) and strawberries are starting to develop mold. Just cut off the bad stuff and stick the leftover good fruit in the food processor!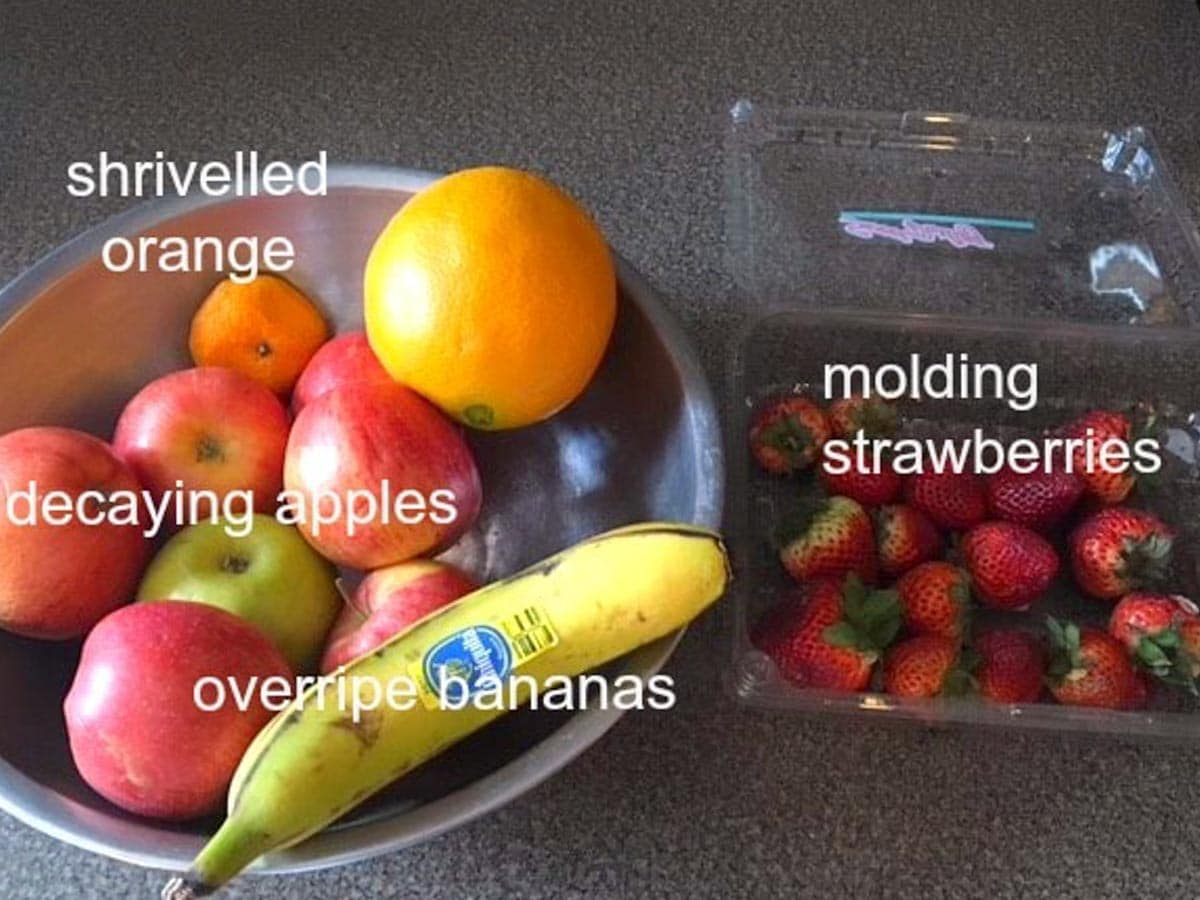 I hate food waste and I feel like I deal with too much of it. So, if you've ever wondered what to do with overripe fruit, make these homemade pure fruit popsicles or fruit ice pops. Not only do they save on waste, they are better for you! And if you have a lot of apples to use up, be sure to check out my WW Friendly Apple Cinnamon Topping! It's great on everything from pancakes to yogurt!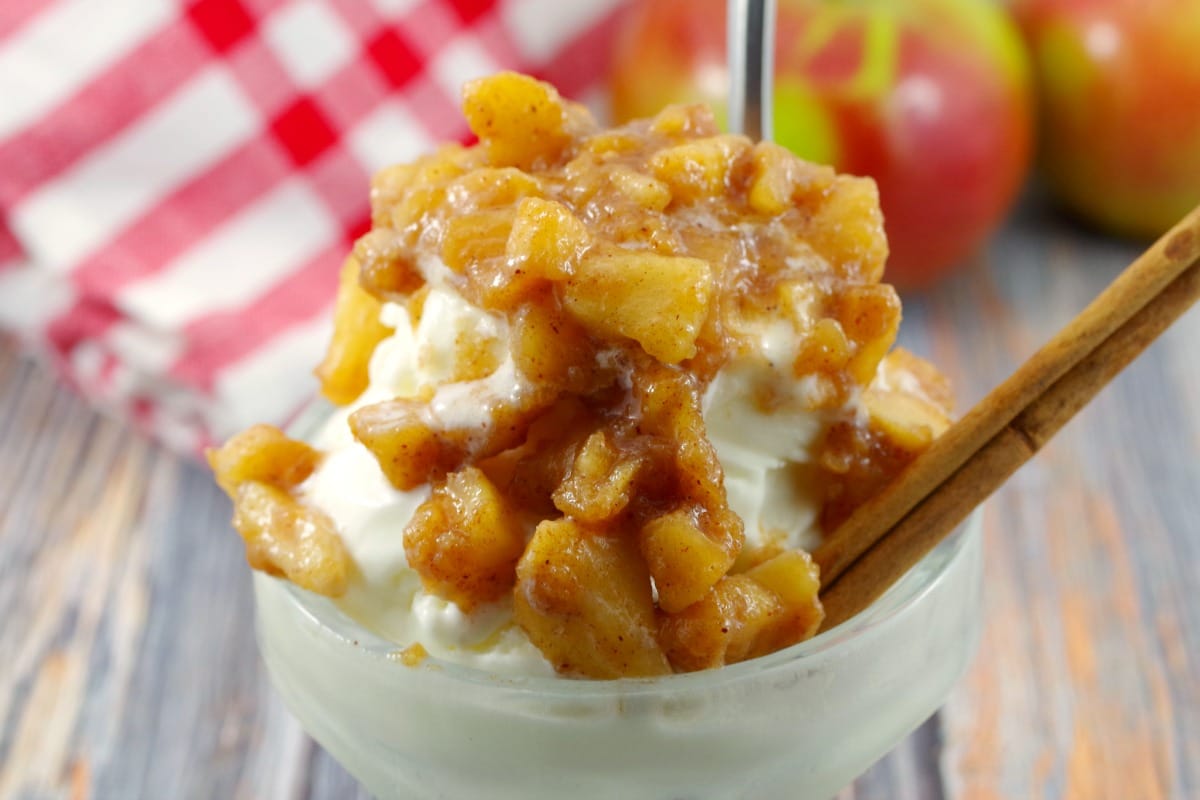 📖 Variations
These real fruit popsicles are made with natural ingredients and no artificial flavors. If you have fresh fruits as 0 points in the WW program, you can mix it up with different kinds of fruit for these Weight Watchers popsicles, including:
apricots
apples
bananas
oranges
peaches
cantaloupe
strawberries
blueberries
blackberries
watermelon
plums
pineapple
grapes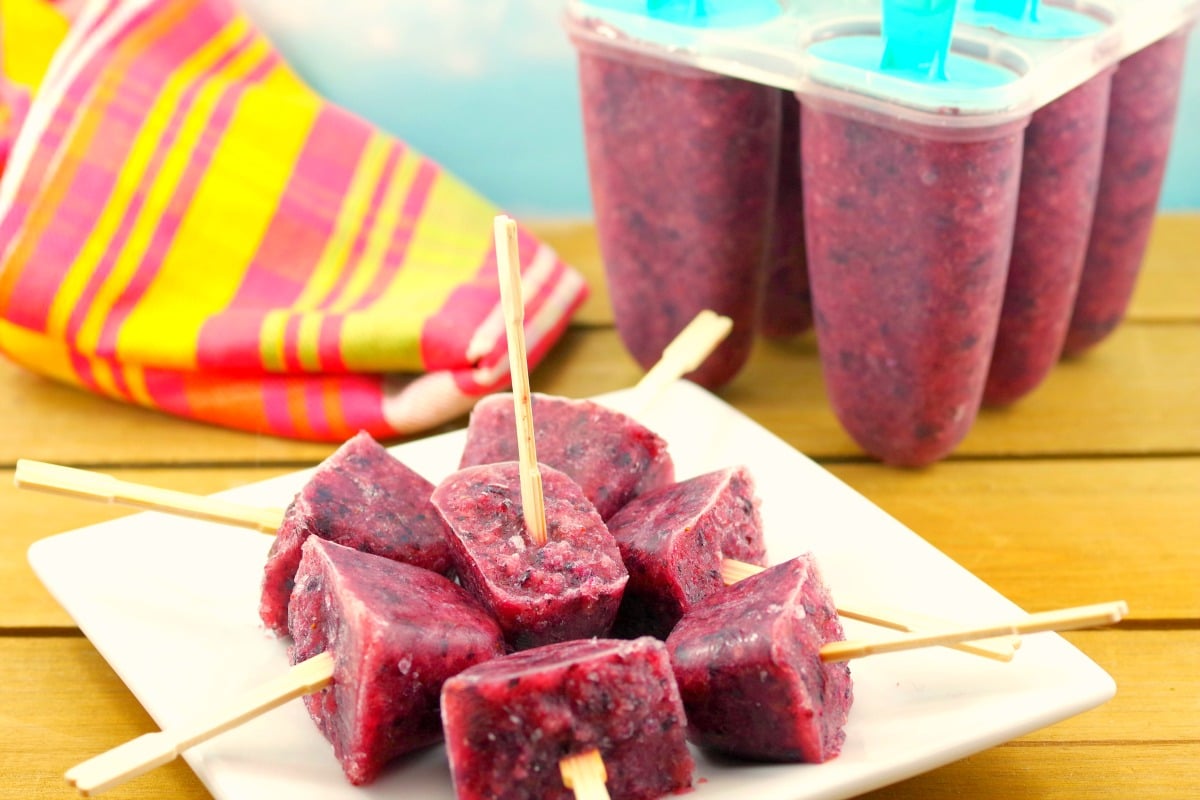 🔪Instructions
You can make them in regular popsicle molds or you can make them in ice cube trays (add large toothpicks  to ice cube trays) if desired.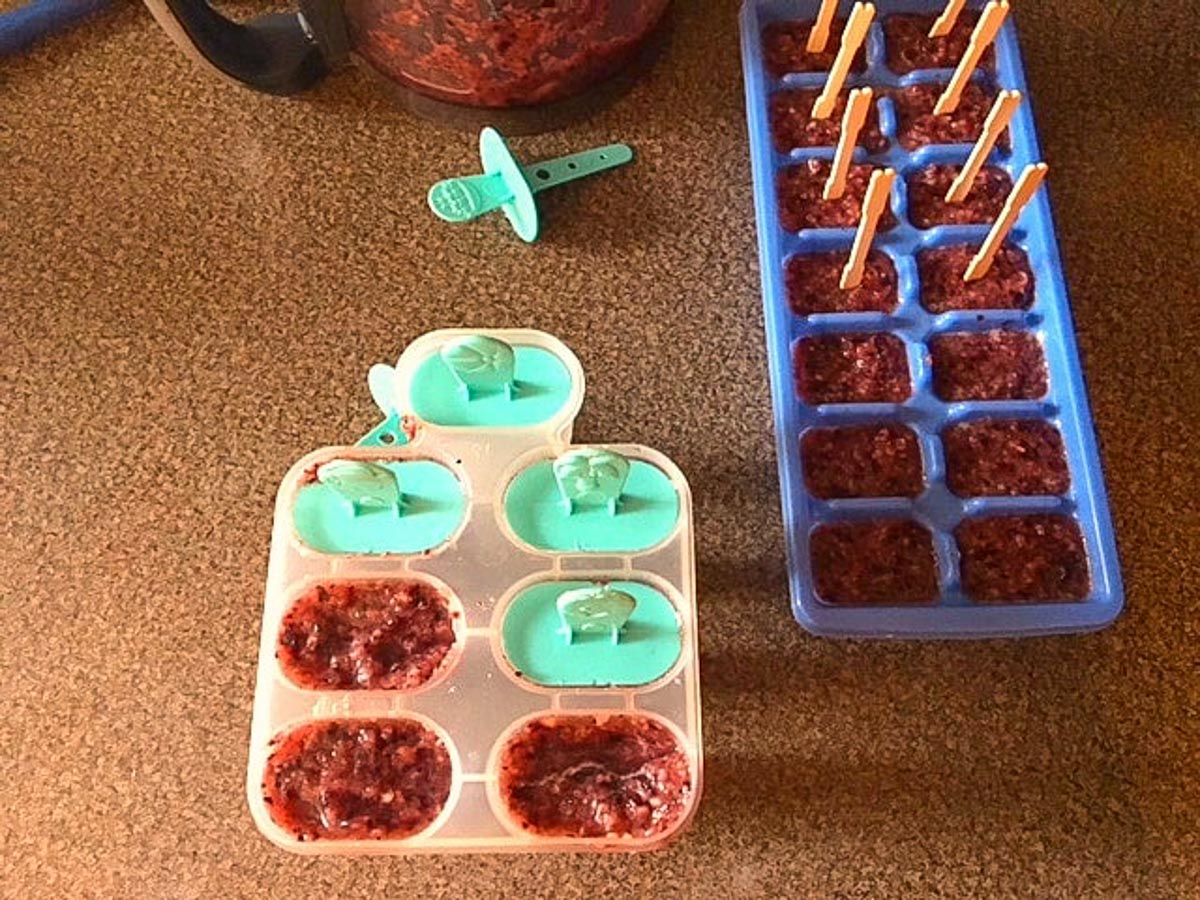 *See recipe card for full instructions
💭 Top tip
Use these whole fruit cubes for fruit smoothies! Simply freeze the pureed fruit in ice cube trays (without toothpicks) and then transfer the cubes to a ziplock freezer bag for storage. Then whenever you want a smoothie, just pull out as many cubes as you need. It's more economical than buying frozen fruit and super healthy!
👪 Serving Size
This recipe for healthy popsicles makes 12 popsicles. However, you can half, double or triple the recipe by clicking on the blue serving number and selecting the number of servings you'd like. The ingredient quantities will automatically adjust. You may need additional popsicle molds.
🍽Equipment
I have made a lot of popsicles in my life and if there's one thing I've learned, it's that the stainless steel popsicle molds (affiliate link) are far superior to the plastic in every way! The popsicles freeze faster, slide out better and the molds last longer. You will also need a food processor. (affiliate link).
We ended up at the Children's hospital with my son that afternoon. Maybe it's because I had only given birth to his sister the day before or because I hadn't had a decent sleep in at least 2 years, but I wasn't on my game. And although I was standing right beside the slide, as he came flying over the edge, I just couldn't move fast enough to reach him before he slammed onto the pavement below. And then the snot and tears set in...
And it wasn't just the boy's snot and tears that DH had to deal with, I couldn't stop blubbering. Although I was pretty emotional to begin with, it was the guilt that got me. I was already a Mom, so guilt was not a new concept to me, but this experience took it to an entirely new level.
However, I now realize that my son's tears probably had more do with him feeding off of my extreme distress and panic, than being really hurt. This became pretty obvious when, not long after our arrival at the Children's, they gave him a popsicle and miraculously, everything was all better in his world.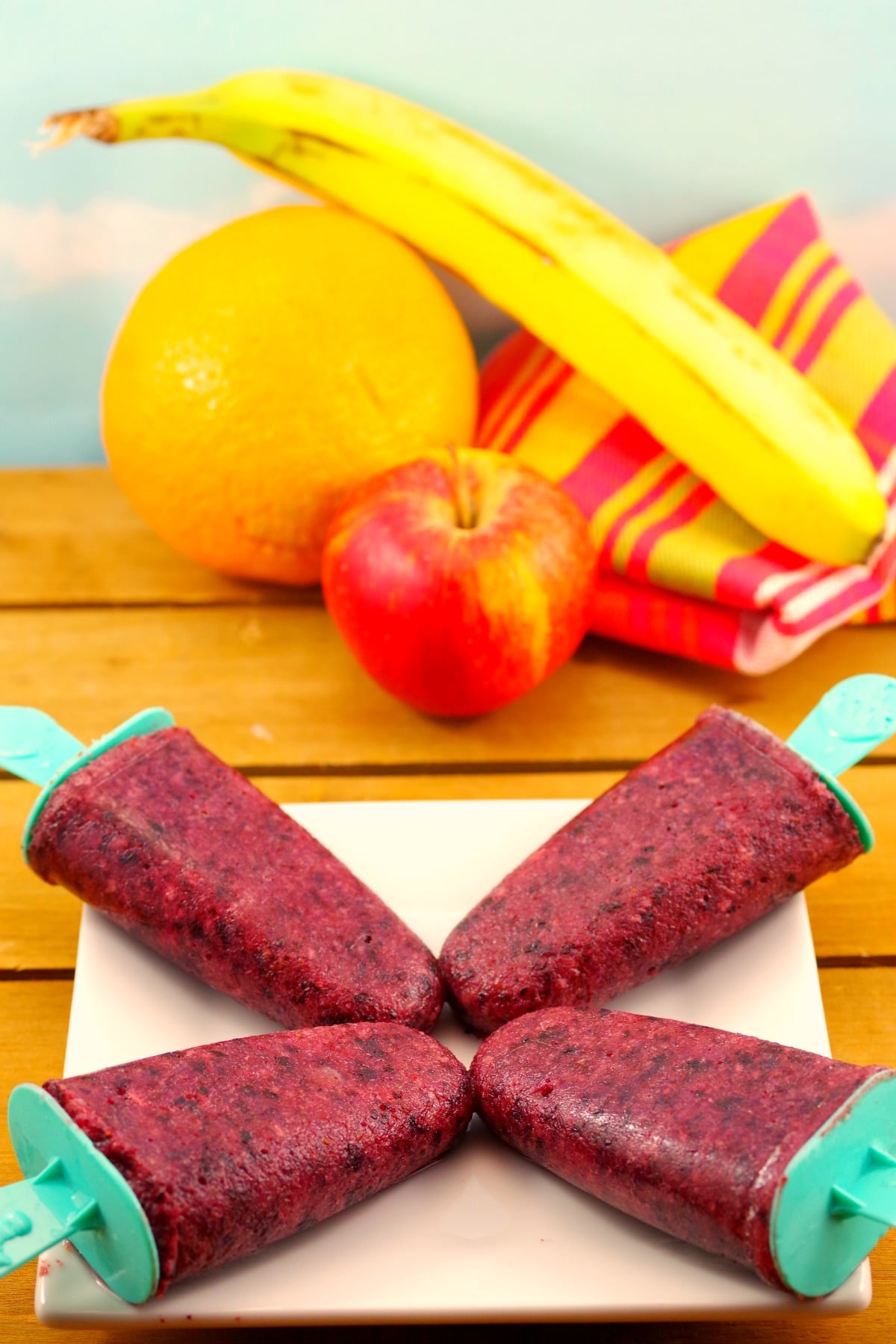 Since you already have enough to feel guilty about, you shouldn't have to feel guilty about wasting food and money as well.  So, when life gives you spoiling fruit, make these healthy fresh fruit popsicles!
See, popsicles really do make everything better!
AND... if you are looking for more frozen summer treats for a hot summer day (that also prevent food waste), give my Coconut Lime Nice Cream a try. You get to use up all those overripe bananas, it's vegan, super healthy and as an added bonus, it has rum in it!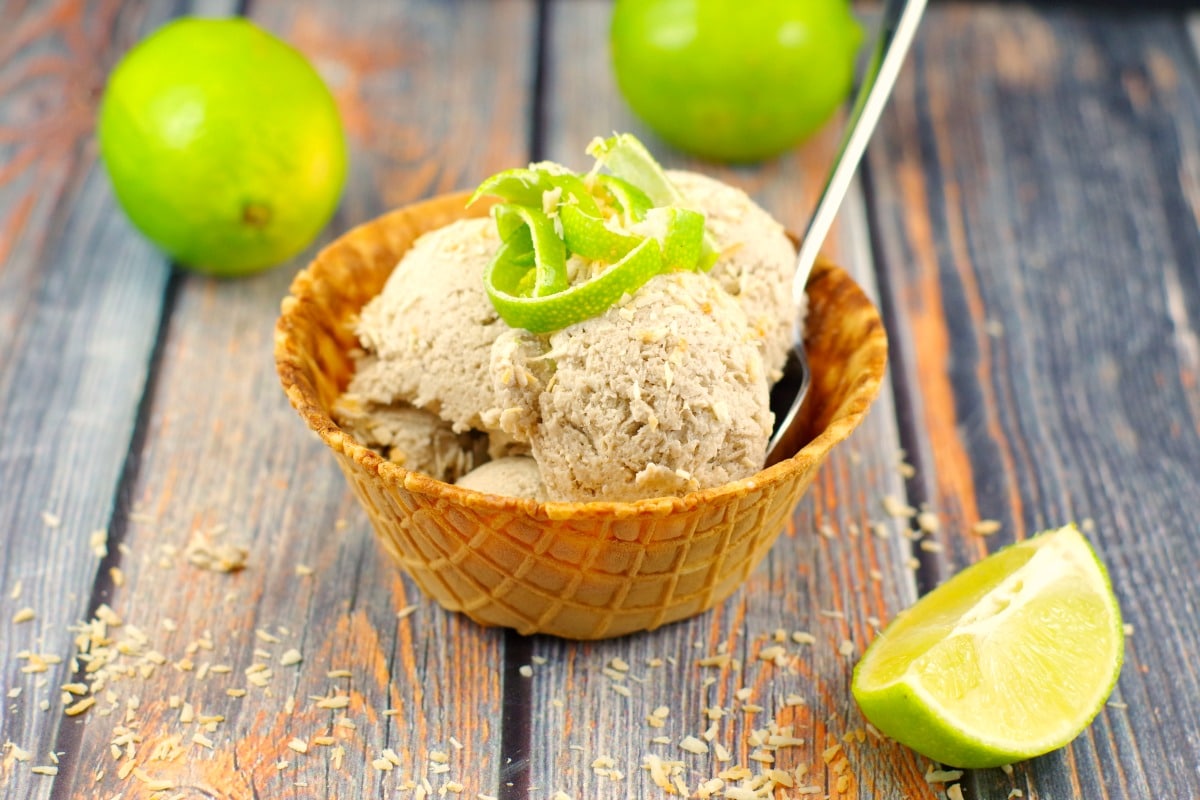 OR my 5 Minute Weight Watchers friendly Rocky Road Froyo Bark can extend the life of your yogurt that's just about to expire!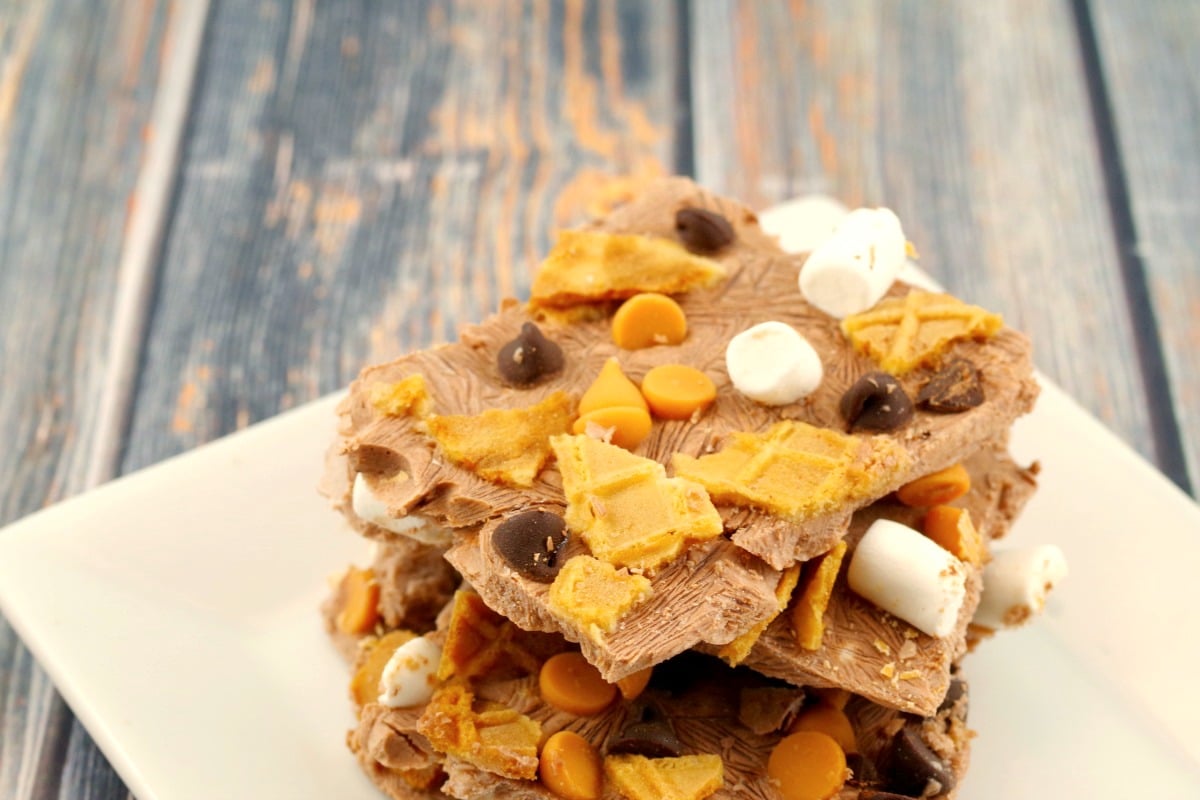 ⭐ Reviews
Did you make this recipe? Please RATE THE RECIPE below and leave a comment!
Please SUBSCRIBE (get my FREE E-cookbook) and be sure to FOLLOW ME on FACEBOOK, TWITTER, INSTAGRAM and PINTEREST!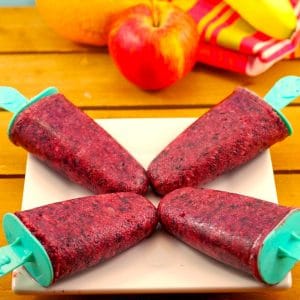 📋 Real Fruit Popsicles Recipe (Sugar free)
These Healthy Sugar-free Real Fruit Popsicles are not only zero (0) Weight Watchers Points (on many plans) and they are zero food waste. Use up your spoiling and/or overripe fruit and make these fruit ice pops into popsicles or fruit cubes, which are great on their own or in smoothies!
Print
Pin
Rate
Ingredients
4

cups

over ripe/ spoiling fruit (approximately)

I use apples, canteloupe, bananas, oranges, plums, strawberries - any fruit I have that is going bad

1

cup

frozen blueberries or mixed berries
Instructions
Cut off bruised, spoiled parts of fruit.

Pour fruit puree into popsicle molds with popsicle sticks that come with the molds, wooden ones or pour into ice cube trays (add large toothpicks  to ice cube trays as shown in next photo) if desired.  

Freeze for at least 6 hours or overnight (until solid).
Notes
Nutrition Facts
📋 Real Fruit Popsicles Recipe (Sugar free)
Amount Per Serving
Calories 52
% Daily Value*
Sodium 4mg0%
Potassium 79mg2%
Carbohydrates 13g4%
Vitamin A 245IU5%
Vitamin C 3mg4%
Calcium 4mg0%
Iron 0.3mg2%
* Percent Daily Values are based on a 2000 calorie diet.
Nutrition
Calories:
52
kcal
(3%)
|
Carbohydrates:
13
g
(4%)
|
Sodium:
4
mg
|
Potassium:
79
mg
(2%)
|
Fiber:
1
g
(4%)
|
Sugar:
10
g
(11%)
|
Vitamin A:
245
IU
(5%)
|
Vitamin C:
3
mg
(4%)
|
Calcium:
4
mg
|
Iron:
0.3
mg
(2%)
Did you make this recipe?
Please leave a star rating and review below!
🌡️More WW Popsicles and Frozen Treats