I used to think that scones were on the other side of that line between me and old people food; right up there with liver and onions.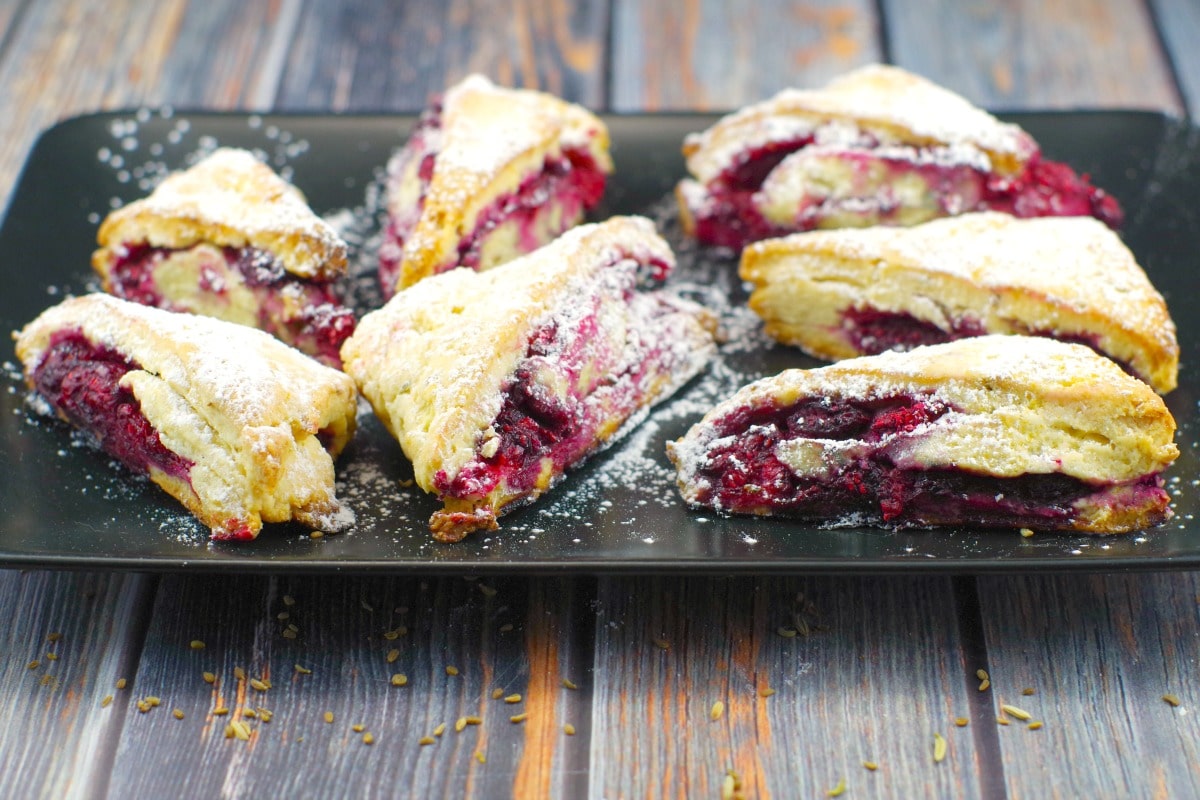 But then I tried a good scone (this Raspberry Scone with Lemon) and my attitude completely changed. There are a lot of bad scones out there. Or maybe I just got old...
Either way, this recipe for raspberry lemon scones is worth crossing over that line.
Scones are old
Scones are said to have originated in Scotland sometime in the 1500's. I'm not going to bore you with any more history than that. They have been around for a long time and there are reasons that foods stick around that long! It usually means they are good.
Raspberry Scones
This soft scone recipe incorporates frozen raspberries (you can pick and freeze or buy frozen) cream and fresh lemon zest into the dough. I also added aniseed and fennel for that delicious hint of licorice. I love fennel and aniseed in baking and if you do too, you'll want to check out some of my other recipes that incorporate these spices in baking:
NO BAKE HEALTHY "CHOCOLATE RASPBERRY LENTIL DESSERT LASAGNA
BUTTERSCOTCH TOFFEE CRUNCH COOKIES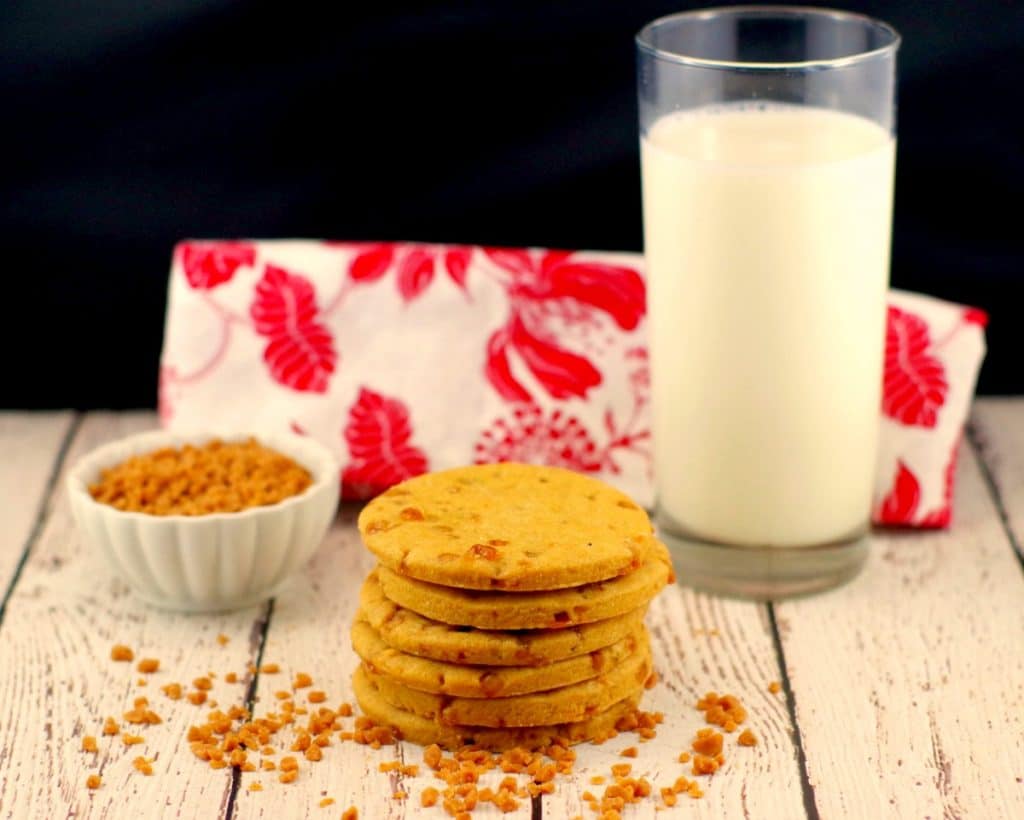 Raspberries are pretty delicate and tend to become messy in baking prep, so using frozen raspberries is sheer brilliance. You could also use another frozen berry if you prefer.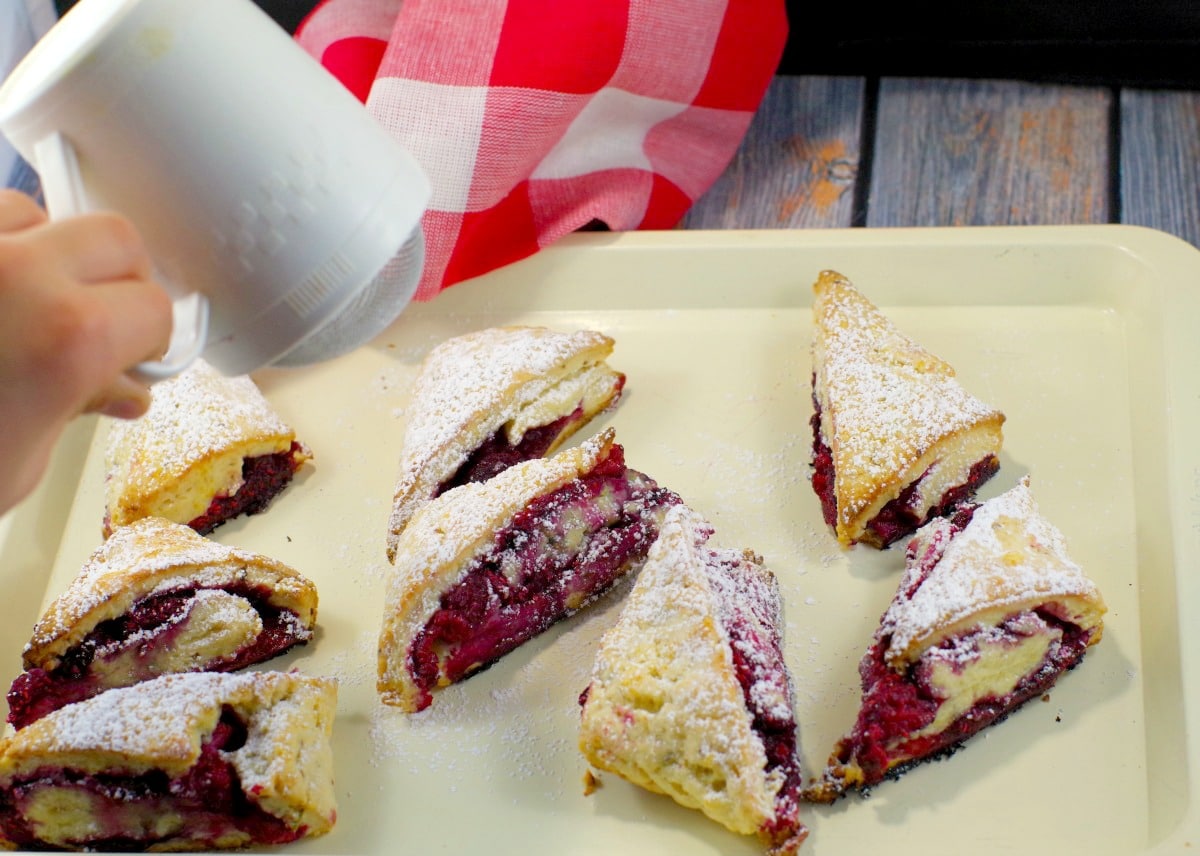 Adventures in Raspberry Picking:
On our recent family visit to Winnipeg, Manitoba we decided to do some berry picking. Although we were hoping to pick Saskatoons, they were early this year and sadly, we just missed them.
So, we did the next best thing and picked the fruit that was in season-raspberries. You can't go wrong with raspberries! We hit Boonstra berry farms just outside of town. What a great place to take your kids - so much fun! An afternoon of berry picking is the perfect family activity and everyone from young to old can participate.
There was a time when berry picking was a lousy chore forced upon kids by their parents. But nowadays we take our kids to do this as an activity and we pay someone to let us do it.
It was worth every penny!
Trying to land berries in your mouth is almost as much fun as picking them!
But the fun didn't end there! There was a corn maze, from which we actually managed to make it out alive (given it's huge, there was no map and I'm navigationally challenged) and there was even a petting zoo with bunnies, kittens, goats and sheep.
In the end, we came home with 5 boxes of raspberries . This doesn't look like a lot, but trust me, it was! Because raspberries go mushy really fast, we froze them right away.
TERRI'S TIP: Freeze your raspberries immediately after picking, as they go mushy really quickly. Lay parchment paper over cookie sheet and arrange berries in a single layer and freeze until solid. Once frozen, transfer them to a freezer bag. You can defrost them or just use them frozen in recipes (like this one) or have as a snack. They are great straight up and frozen and taste like (nature's) candy.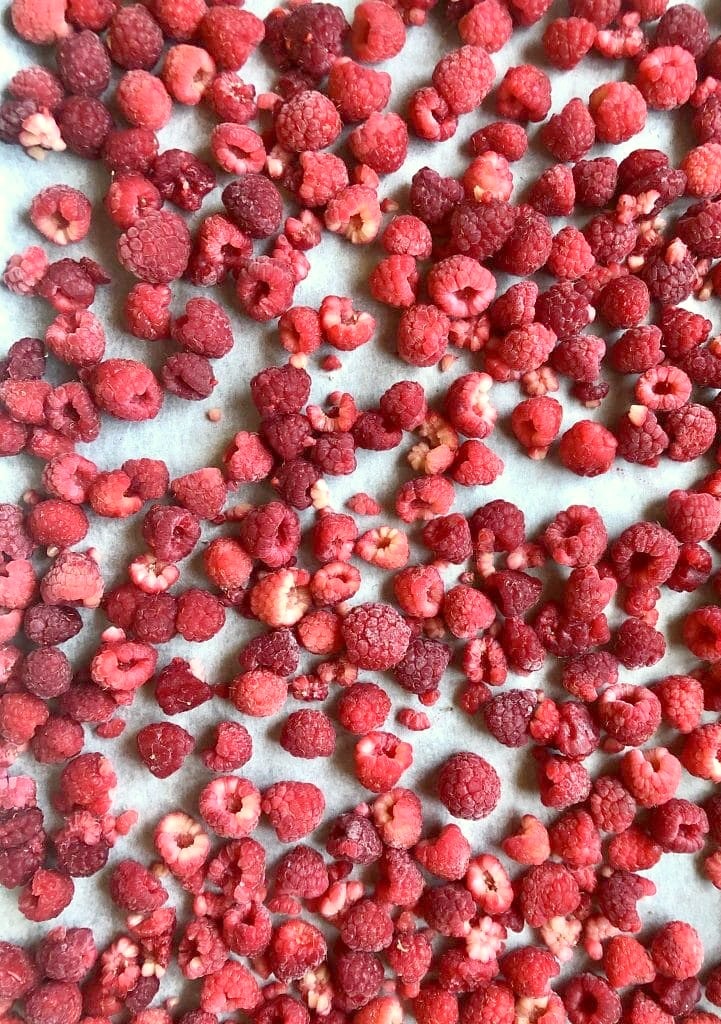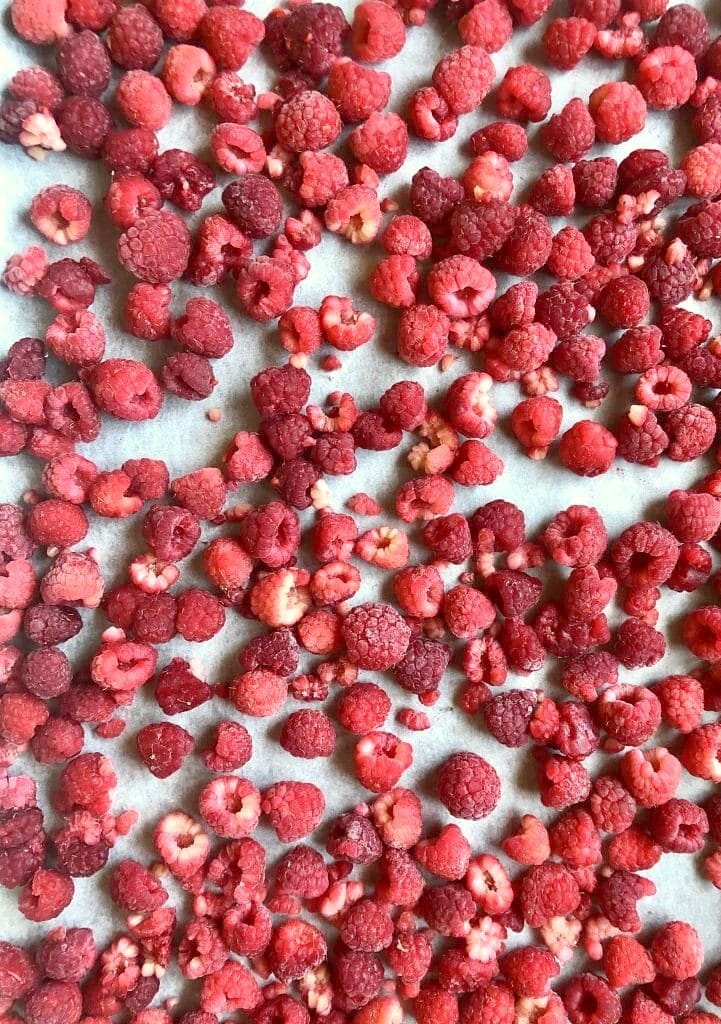 Adventures in Baking:
Baking these easy scones was, in a way, as much as an adventure as picking the berries for them. It's challenging enough to cook in someone else's kitchen, even when they have all the supplies you need. But it becomes that much more difficult when you have to improvise. Seriously, this is what my Mom uses as a rolling pin these days! For those of you that know her, this will come as no surprise. I obviously I didn't inherit the baking gene from this side of the pool.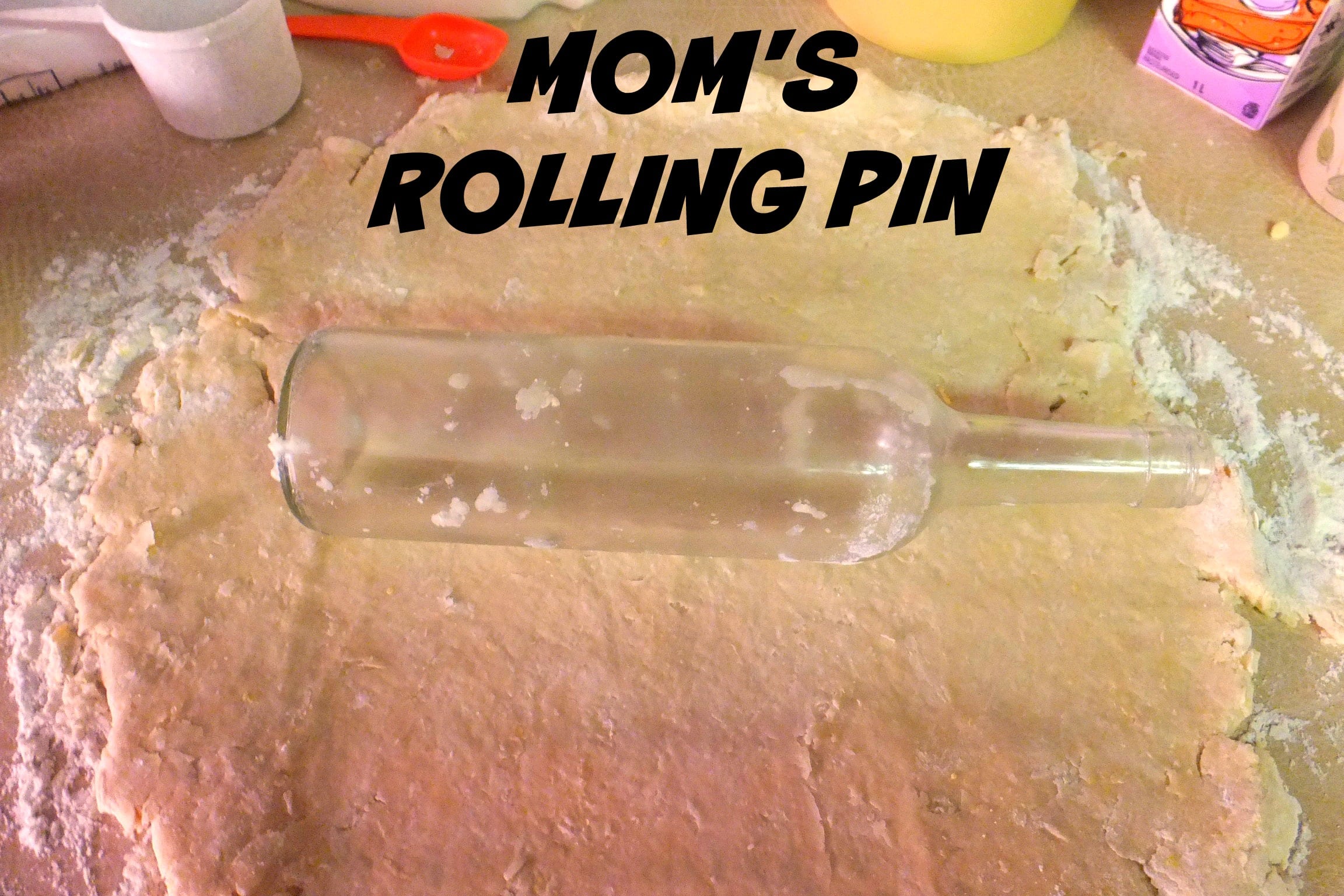 So I made them again when I got home and took new photos!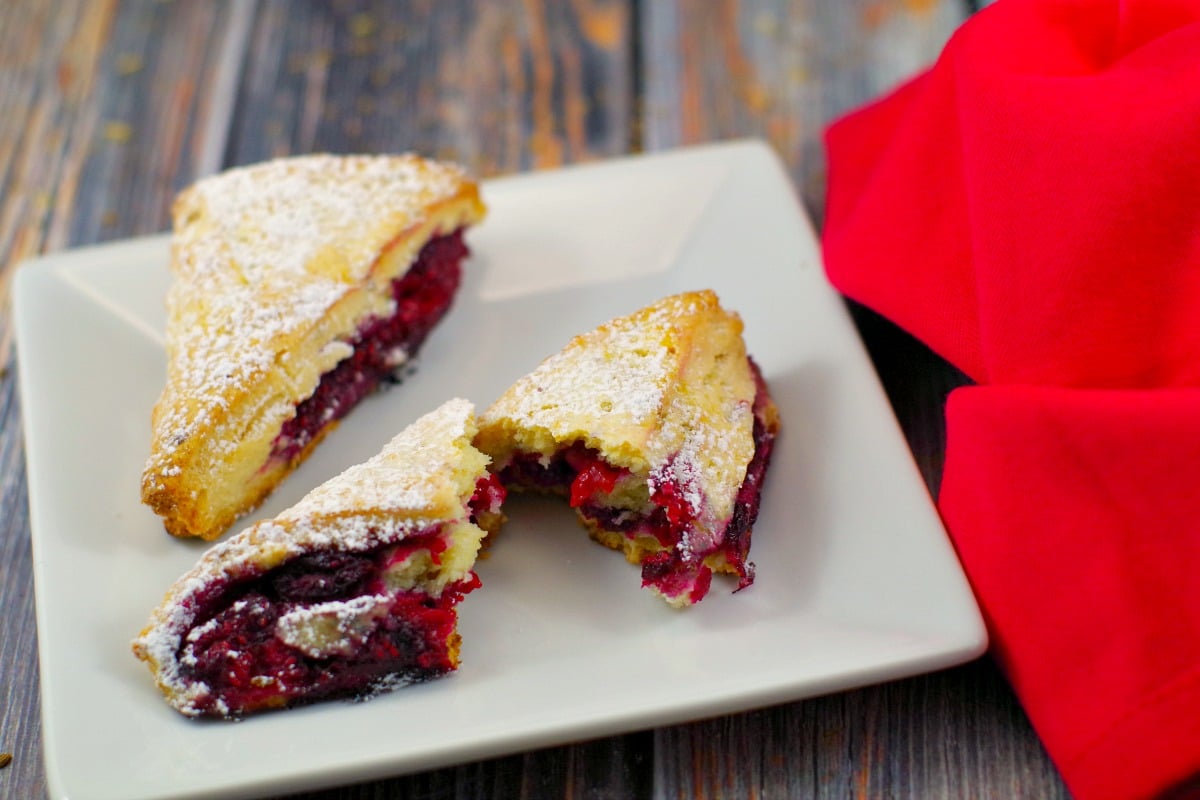 This raspberry scone recipe is perfect for taking to a breakfast or bunch potluck! I have made them for Mother's Day Potlucks as well!
My Amazon Recommendations (affiliate links)
This post is part of the Country Cook's Weekend Potluck!