When I was a kid, if you weren't moving fast enough, Grandma would say you were, "Slow as Molasses in January," and for some reason it really irritated me. I guess it just sounded like another "old people thing" she said that made no sense. And I hated molasses.
Then there was the January part. January was my birthday month and it's not like January didn't have a bad enough rep as it was. January already contains the most depressing day of the year (Blue Monday), which my birthday has fallen on many times, it's also the coldest month of the year and what feels like the longest month of the year. I felt this association with molasses only served to further tarnish it's notoriety. I guess I was a little defensive about that.
But I still wondered where the saying 'slow as molasses in January' came from...
I believe molasses is the entire reason I never liked gingerbread to begin with. Growing up, I had only ever had gingerbread with molasses, but I didn't even realize this until I finally tried a gingerbread recipe without molasses. Gingerbread was actually good when you took molasses out of the equation! And now that I've discovered good gingerbread, I've kind of fallen for it.
Blueberry Muffin Loaf
This award-winning Blueberry Gingerbread Loaf with Fresh Lime Glaze won the California Berries Winter Baking contest in 2014. Made with a blueberry muffin mix, no molasses and a fresh lime glaze, this loaf is like a warm gingerbread hug on a cold winter day!
The other day, I found myself clicking on an article entited 40 Things only Millennials say" It went on to say:
"If you're in your 40s, 50s, or beyond, you'd be forgiven for not knowing what on earth "spilling the tea," "clap back," or "fleek" means.
Oh good. I was forgiven.
From there, you could click to the article: 40 Things only older people say. Of course, I couldn't resist. I needed to find out if I was one. Turns out, at some point, I've said most of the things older people say, except maybe 'Davenport'. But does anyone actually say Davenport? As for the rest of the saying- yep. Guilty.
Things only older people say
But I already knew that I had slid over that abyss into the realm of older because I had to google what "lit" meant the other day when my son's friend posted the comment on his instagram account. And my kids constantly remind me that I'm old. Not only do they refer to the era of my childhood as "ancient times," (seriously) they consistently mock many of my expressions, just as I mocked my own elders and they mocked those before them. It's simply an inherent part of the intergenerational experience.
But Grandma had some real doozies. Yeah, I know, I'm clearly dating myself yet again with the word "doozies". Besides, "Close the door, you're heating Manitoba", another one of her favourites was, "that kid just needs a good lickin'," Oh and she even said "trousers" when referring to pants. There are many more - really too many to mention here.
But where did the expression "slow as molasses in January" come from?
The Great Molasses Flood
Have you ever heard of the Great Molasses Flood? Well, neither had I. But back on January 15, 1919, a low-lying section of Boston, on Commercial Street between Copps Hill and North End Park, was flooded by the contents of a 58-foot tank that contained 2.5 million gallons of molasses. Yes that's 2.5 MILLION gallons!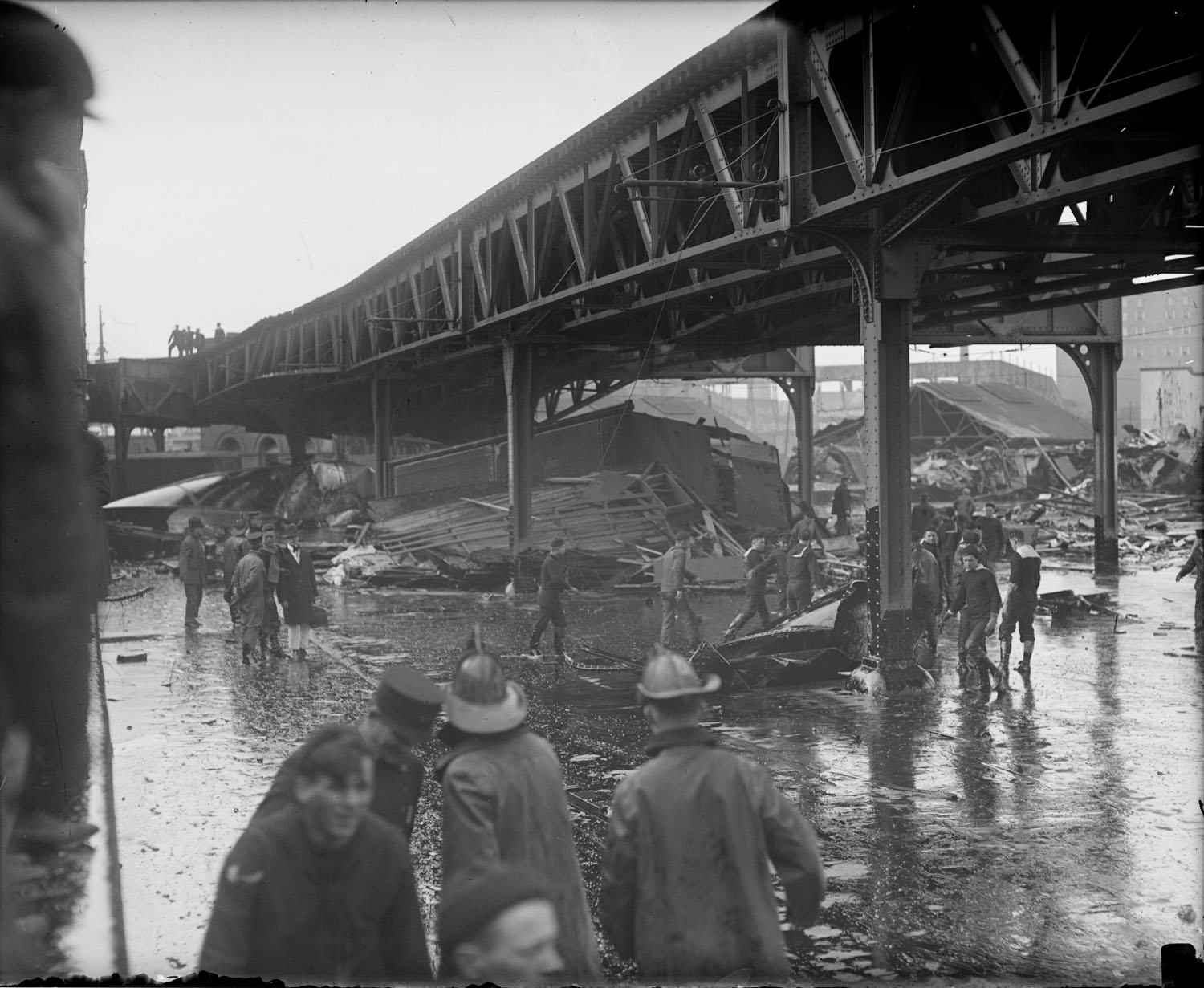 January 15, 1919 - Photo used with permission courtesy of the Boston Public Library, Leslie Jones Collection.
When that enormous tank filled to the brim with molasses, destined to be distilled into grain alcohol for liquor, split open around noon on that day, a 30-foot tidal wave of molasses tore the steel supports off the nearby elevated train structure. The photo you see above depicts the event and is an original photo taken at the site of that disaster. (Reference)
There were people who were literally swept away in this enormous wave of molasses, many drowned, buildings collapsed and several blocks flooded to the depth of 2-3 feet. In the end, 21 people were killed and 150 more were hurt. It took 11 days to find the last victim. And residents claimed that on hot days, that area of Boston still smelled of molasses for decades afterwards. The Purity Distilling company paid out, what would be in today's dollars, millions in damages. (Reference)
It was determined that the molasses ran at between 25 and 30 mph (40 to 48 kph). (Reference) Keep in mind that's under the residential speed limit in most neighbourhoods. Given the fact that, even at room temperature, molasses pours quite slowly (due to its high viscosity), cold further increases viscosity, and the great molasses flood happened during the coldest part of the year, an expression was born.
"Slow as Molasses in January" is an Americanism for someone or something that is painfully slow.
Wow. I had no idea that this saying was born out of such a significant historical event.
No Molasses Gingerbread Loaf
These days I have mellowed a little when it comes to my loathing for molasses. In fact, I even use a little molasses in some of my baking. But I use it sparingly. I think the issue is that there is some serious abuse of molasses going on out there, especially when it comes to gingerbread! But rest assured, this gingerbread loaf recipe is molasses free! And if you have a lot of limes on hand and are looking for recipes for fresh limes, this recipe is for you.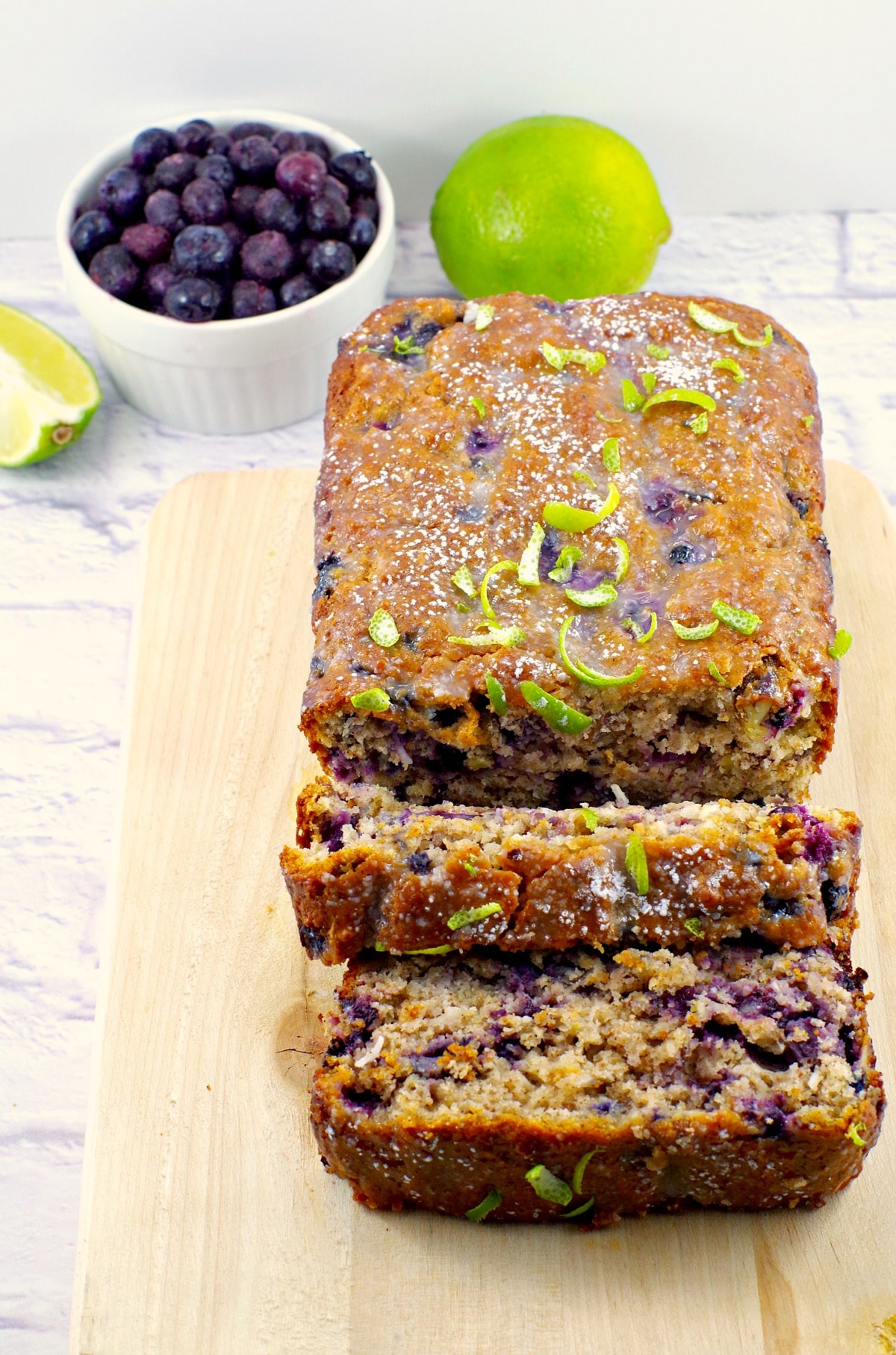 Blueberry Loaf Recipe
And this Blueberry Loaf Recipe, made without molasses, is GOOD! In fact, it's so good that it won 1st Runner up in the 2014 California Giant Berries Winter Baking contest. It's easy to whip up because it uses blueberry muffin mix and the oven pretty much does the rest of the work.
Well, it's official - when it comes to language, I've graduated into the sphere of 'older person' because I use expressions like, "back in the day", "I'm just going to rest my eyes for a minute" and "I'll call a cab." But the one thing I will never say is, "Slow as Molasses in January."
I'm not that old!
If you love gingerbread and lime, then give my Gingerbread Lime Bars a try!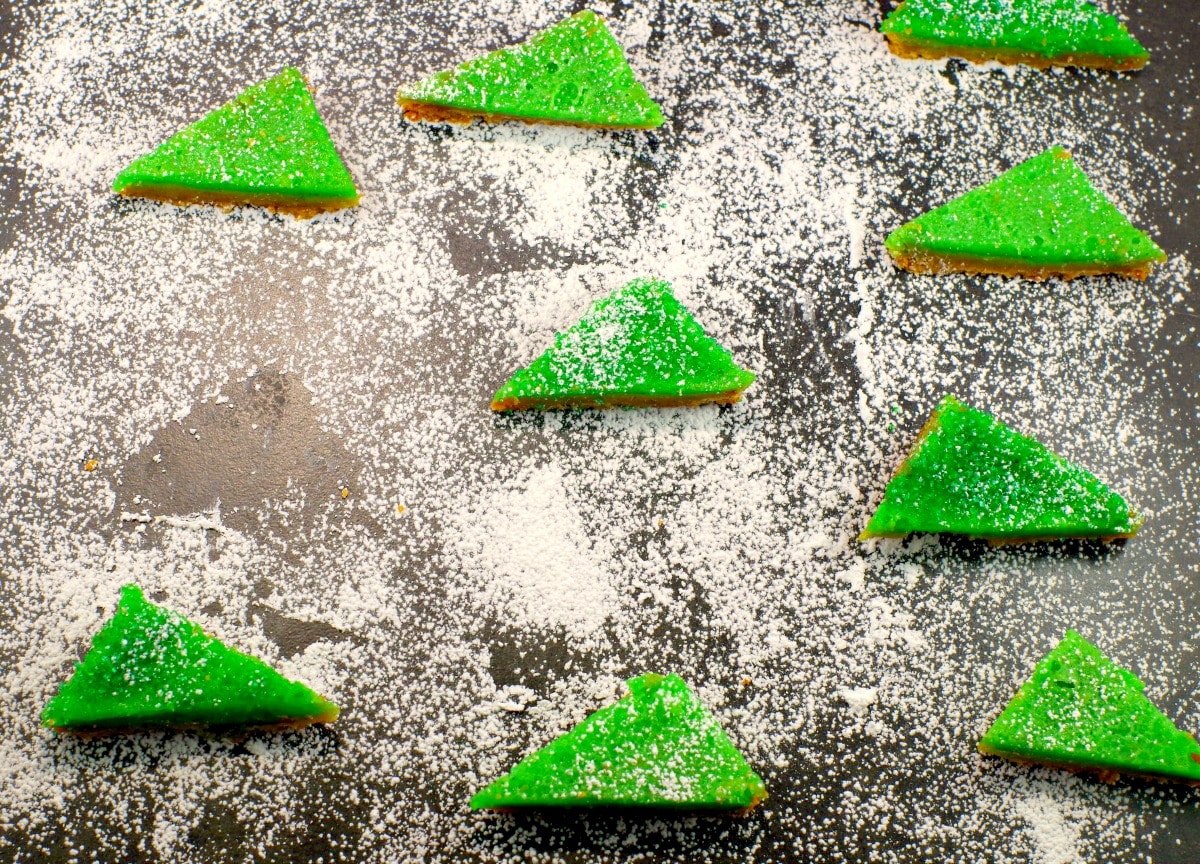 This recipe is part of The Country Cook's Weekend Potluck Link up !
Print
Blueberry Gingerbread Loaf with Fresh Lime Glaze
This award-winning Blueberry Gingerbread Loaf with Fresh Lime Glaze won the California Berries Winter Baking contest in 2014. Made with a blueberry muffin mix, no molasses and a fresh lime glaze, this loaf is like a warm gingerbread hug on a cold winter day!
Ingredients
Glaze:
1 ½

tbsp

light cream cheese

softened

3

tbsp

lime juice
Garnish:
icing sugar/powdered sugar to sprinkle

additional lime zest
Instructions
Preheat oven to 350 degrees F. Spray loaf pan (9X3) with non-stick cooking spray.

Combine Concord blueberry mix, cinnamon, ginger, lime zest and coconut and mix until combined.

Mix in greek yogurt, egg, lime juice, oil, coconut milk. Stir in blueberries.

Mix in chopped pecans. Stir until combined. Pour into greased loaf pan.

Bake in preheated oven for approximately 1 hour (60 - 70 minutes) or until a toothpick or cake tester inserted comes out clean.

Let cool in pan 5 minutes, then remove from pan and cool completely.
Fresh Lime Glaze:
Mix softened cream cheese, 3 tblsp lime juice and icing sugar together with a whisk, ensuring to get out all of the cream cheese lumps.


Drizzle glaze over top and refrigerate 5 minutes until glaze firms up.
Garnish:
Sprinkle additional icing sugar and lime zest
Notes
*NOTE: You'll need about 3-4 limes in total
**NOTE: You may need to soften your cream cheese in the microwave on ½ power (5 on my microwave) for 10-20 seconds
Nutrition Facts

Blueberry Gingerbread Loaf with Fresh Lime Glaze

Amount Per Serving

Calories 348

Calories from Fat 135

% Daily Value*

Fat 15g23%

Cholesterol 18mg6%

Sodium 236mg10%

Potassium 91mg3%

Carbohydrates 46g15%

Protein 6g12%

Vitamin A 50IU1%

Vitamin C 4mg5%

Calcium 31mg3%

Iron 0.9mg5%

* Percent Daily Values are based on a 2000 calorie diet.
Nutrition
Calories:
348
kcal
|
Carbohydrates:
46
g
|
Protein:
6
g
|
Fat:
15
g
|
Saturated Fat:
4
g
|
Cholesterol:
18
mg
|
Sodium:
236
mg
|
Potassium:
91
mg
|
Fiber:
2
g
|
Sugar:
24
g
|
Vitamin A:
50
IU
|
Vitamin C:
4
mg
|
Calcium:
31
mg
|
Iron:
0.9
mg
Save
Saved!
This recipe is part of The Country Cook Weekend Potluck!