I'm not a big fan of communal food. I guess I've just had too many bad experiences. One particularly horrifying communal food experience that comes to mind is the time I witnessed two kids licking the salt & vinegar chips and putting them BACK in the bowl. I obviously panicked....
"How long had they been doing that?"! "Had I eaten any yet?" Pull apart bread is up there with chips when it comes to risky communal food -you just can't help but touch the other pieces! And that is precisely why I created these individual party cheesy pull aparts.
Okay, it's not like I'm a big germophobe or anything-I just prefer to minimize the risk of getting sick wherever possible. And when it comes to group eats, I always appreciate utensils - at least it's an attempt. You really don't know the hygiene habits of other people. But having utensils in the bowl is going give you a fighting chance!
A wave of relief washed over me when I realized I hadn't yet eaten any of those chips. And I will be forever grateful to the party gods that alerted to me to this abhorrent act. But damn it! I was really looking forward to eating some of them - S&V are my fave!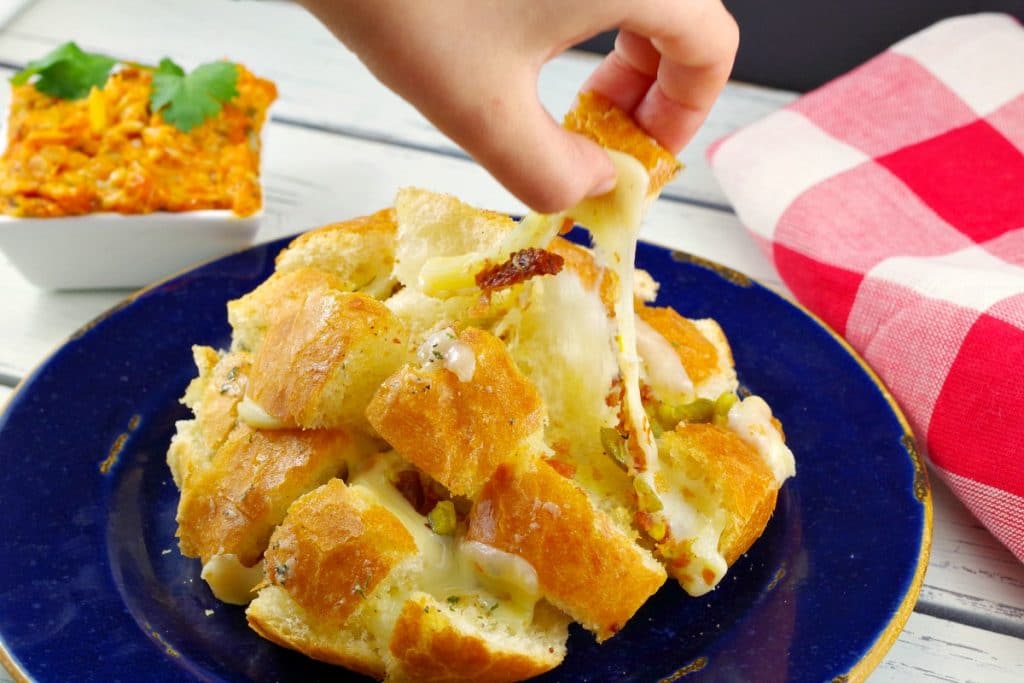 Yes, this is an extreme example of the horrors that can occur when food is shared in this manner, but there are many others. I have seen kids drop food onto the floor then put it back on the tray, touch food they are not going to eat and then there is the dreaded double dipping! Surprisingly and so unfortunately, this one of the most common of all communal eating infractions.
NO Double Dipping!
This is one of the very first things I drilled into my kids about communal eating and I monitored it very closely for a long time. Yet, I still see people do this (both kids and adults- yikes)! It's appalling, really. Like I said, I'm not some anal germ freak that flips out about a little dirt, I just happen to like my food served sanitary, absent of other people's saliva, mucus, filthy hands or floor bits. And I will still eat communal food, I'm just a little more vigilant than the typical person.
But pull apart bread in a group - I'd just rather not, thank you. Although, pull-apart bread is such a great snack - especially when it comes to game day snacks or tailgating recipes. So in the spirit of still enjoying the good things in life and keeping my food as germ free as possible, I have created these mini pull apart rolls. They literally are rolls. Instead of a large loaf of bread, kaiser buns are used.
Savory Pull Apart Bread Recipe
So, if you are looking for sanitary communal game party snack ideas, this savory pull apart bread recipe is for you! Stuffed with cheese, bacon, jalapeno and buttery ranch, and served with warm, artichoke and cilantro pizza dipping sauce in individual bowls, you are sure to be safe from the typical hazards of party food.
Just be sure to keep an eye on that bowl of chips!
If you are looking for additional game day food, then check out my Greek Vegetarian Phyllo Pizza!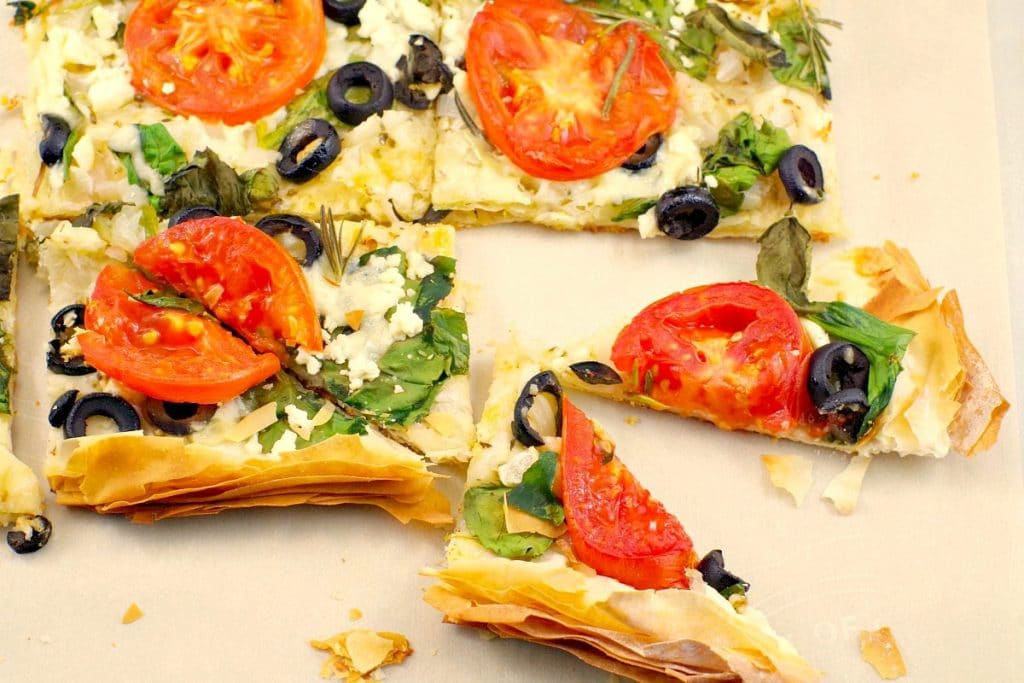 My Amazon Recommendations (affiliate links)
Print
Mini Party Pull-Aparts
These sophisticated, yet easy individual savory, cheesy party pull aparts with bacon, jalapeno, buttery ranch and monterey jack cheese make a great game day snack! Served with warm artichoke pizza dip.
Ingredients
Warm Artichoke & Cilantro Pizza Dipping sauce:
Garnish: fresh cilantro springs
Instructions
Heat oven to 350°F. Place 4 large squares of aluminum foil (shiny side up) on cookie sheets and lightly spray with non-stick cooking spray

Place bun in centre of foil. Cut buns, using serrated bread knife, in grid pattern, about 4 rows each way ( lengthwise and widthwise), spacing about ½ -inch between rows. Do not cut all the way through bottom crust. Set aside.

Finely chop jalapenos and bacon bits and mix together. Spoon mixture in between slices in bun- try to get a little into all the spaces.

Slice each cheese slice into 4-6 strips and put into sliced rows. Again, try to get small pieces into all the spaces where the bread is cut.

Combine melted butter and dry ranch dressing in bowl.

Drizzle butter/ranch mixture over buns, dividing between all 4 buns

Pull foil up meeting the ends at the top and sealing as much as possible - try to avoid pressing against the bun.

Bake for 12 minutes, then unwrap and return to oven for an additional 3-5 minutes, until cheese is bubbly and the bun is a light golden brown. Serve with warm Artichoke & Cilantro Pizza dip.
Warm Artichoke & Cilantro Pizza Dipping sauce:
Heat oven to 350°F.

Mix all of the dip ingredients together and spoon into a shallow ovenproof dish or 9 inch pie plate

Bake 20 minutes until hot and bubbly.

Garnish with springs of cilantro and serve immediately in individual sauce bowls.

Tear off pieces of the mini party pull-aparts and dip into the sauce. Enjoy!
Notes
Nutrition Facts
Mini Party Pull-Aparts
Amount Per Serving
Calories 501
Calories from Fat 306
% Daily Value*
Fat 34g52%
Cholesterol 93mg31%
Sodium 2097mg91%
Potassium 305mg9%
Carbohydrates 28g9%
Protein 19g38%
Vitamin A 1245IU25%
Vitamin C 4.3mg5%
Calcium 644mg64%
Iron 2.5mg14%
* Percent Daily Values are based on a 2000 calorie diet.
Nutrition
Calories:
501
kcal
|
Carbohydrates:
28
g
|
Protein:
19
g
|
Fat:
34
g
|
Saturated Fat:
18
g
|
Cholesterol:
93
mg
|
Sodium:
2097
mg
|
Potassium:
305
mg
|
Fiber:
2
g
|
Sugar:
2
g
|
Vitamin A:
1245
IU
|
Vitamin C:
4.3
mg
|
Calcium:
644
mg
|
Iron:
2.5
mg
Save
Saved!
This recipe is part of the Country Cook's Weekend Potluck!