I can't believe that Slow Cooker Pulled Pork has eluded me until now. A colleague recently asked me for advice on cooking pulled pork and I had to admit I'd never actually made it.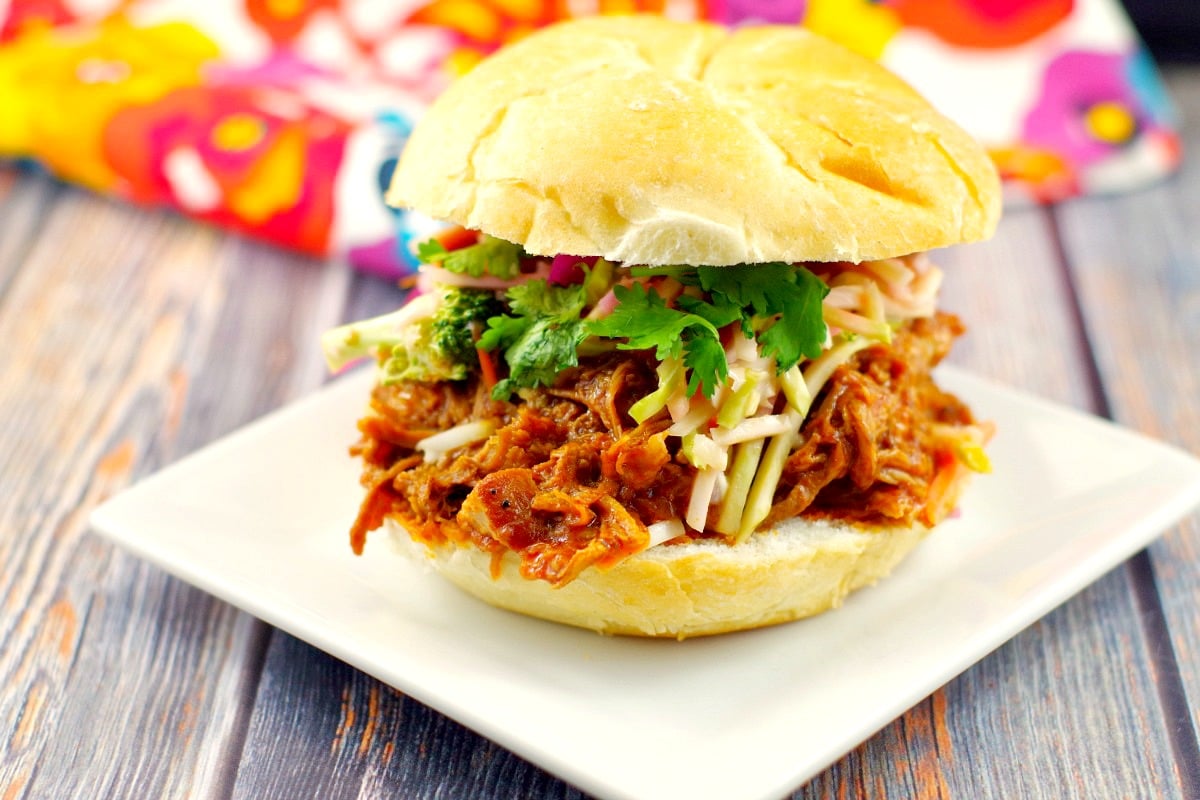 Now I am wishing I had this gem in my repertoire years ago. It's only 10 WW points on the blue plan!
Jump to:
I tend to shy away from slow cooker recipes because although I love the concept, I found that they all started to morph into the same stringy, stewy dish. But not this one! No siree... this crock pot pulled pork is flawlessly tender, juicy and smothered in a rich, smoky tomato sauce with just the right amount of tang.
This shredded pork recipe really is the perfect cold winter meal or summer meal for a hot day and is always great for a small, casual gathering or even when you need to feed a bigger crowd. It's one of those meals that is easy enough to throw together, but tastes like you went to a lot more trouble than you actually did. And how can you not love that?!
💭Shredded Pork Shoulder prepped ahead of time!
I love that you can prep the pork shoulder in a slow cooker the night before and come home to the delicious aroma of a tasty meal! I add everything to the crockpot the night before, stick it in the fridge, then turn it on before I leave the next morning.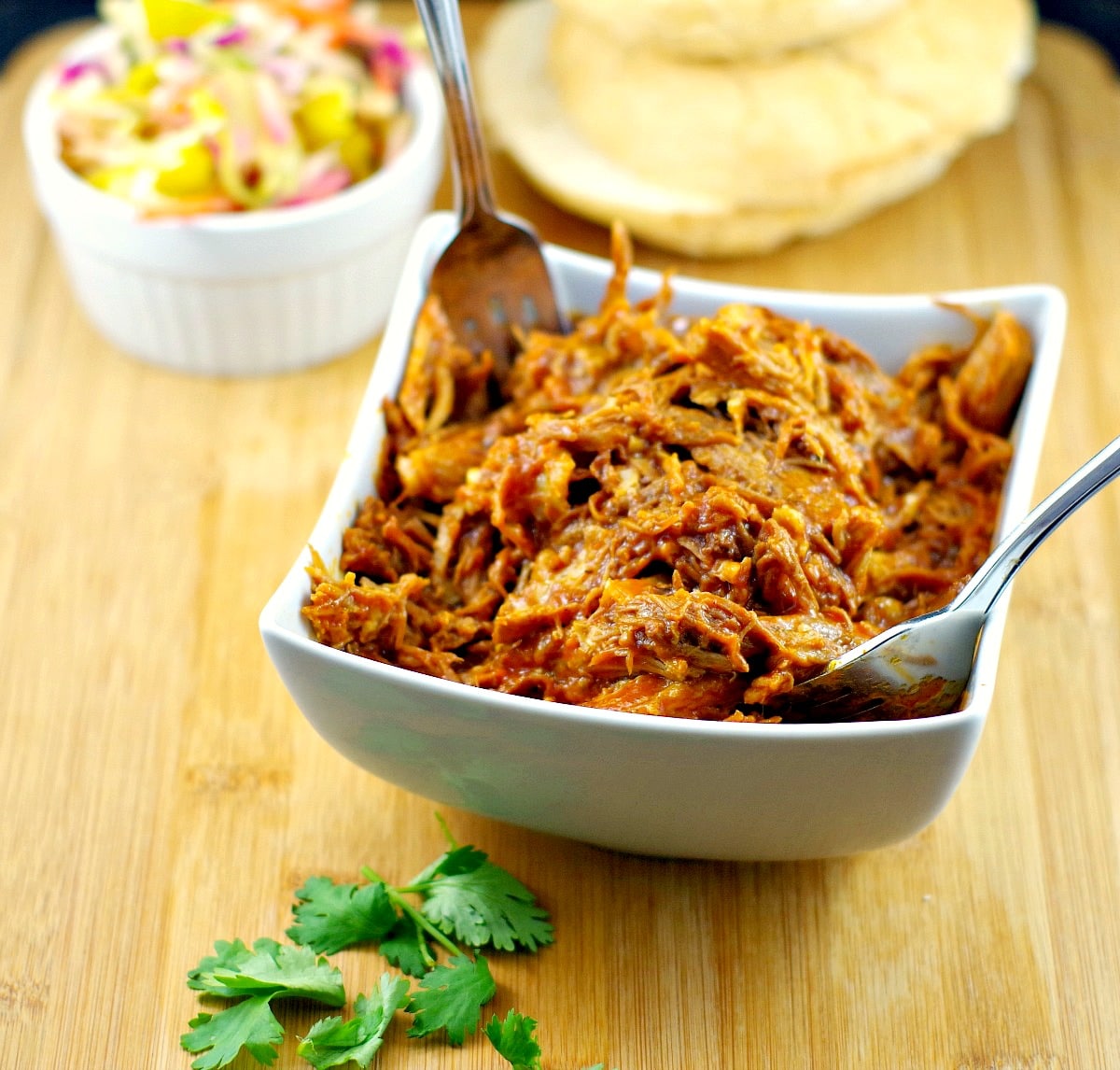 🥘 Ingredients
I added liquid smoke to my version (which you can get at just about any grocery store) and a quick broccoli slaw.
Pile it high on buns and garnish it with some tamed jalapenos or sliced Pepperoncini for even more zing (if that's your thing) and add some cilantro to give it a welcome freshness!
Note that when you're looking for pork shoulder blade roast at the grocery store, it goes by several names, including picnic roast, Boston butt, blade roast, pork butt and simply pork shoulder.
💭 Top tip
I recommend you brown the pork all over before transferring it to the slow cooker. It seals in the flavor, gives it a nice texture (not to mushy) and makes for an all 'round better pulled pork!
🎥 Video
Here is a how to video: How to pull pork *However, I shred mine a little more than he does in this video.
And if you love pulled pork, give my Slow Cooker Gluten-free & Healthy Pork Carnitas (Mexican Pulled Pork) at try! It's also great for feeding a crowd, especially in the summer when you don't want to turn on your oven!
If you are looking for the best slow cooker pulled pork for pulled pork on a bun, you have arrived! It's the perfect summer or winter potluck idea, especially if you are feeding a crowd!
🍲Related Recipes
Slow Cooker Whiskey Beef Stew (gluten-free)
Ukrainian Daughter's Crock pot Casserole