With the holidays around the corner, I wanted to share one of my ultimate favorite Ukrainian Christmas comfort food recipes - the best cabbage rolls ever!
Although I am Ukrainian and adore Ukrainian food, these are not your typical traditional Ukrainian cabbage rolls. These are what my family likes to call, "Scottish Cabbage Rolls."
Jump to:
🥘 Ingredients
Traditional Ukrainian cabbage rolls usually contain only rice, some onion and sometimes bits of bacon, minus the tomato sauce. These ground beef and rice cabbage rolls are of the hearty, meaty variety and different in that they are stuffed with lean ground beef, rice, mushrooms and smothered in a tomato sauce. And this is about as far from a traditional Ukrainian Christmas eve dinner as you can get (which consists of 12 meatless dishes). Not sure how proud this would have made Baba, but I just can't help but prefer these gluten-free beef cabbage rolls over the boring and plain rice filled ones!
These stuffed cabbage rolls came from my Mom's Auntie May- she was also a Scott that was married to a Ukrainian. And this was the only cabbage roll my Mom had ever eaten. She didn't even know the other kind existed (the real Ukrainian ones) until she met my Dad. But the funny part is that my mom actually likes the other ones better – the traditional ones that only have rice in them. She only made these ground beef ones because my dad and us kids liked them better.
She said she added the ketchup because it seemed like they needed a little more flavor and thought: "ketchup goes so good with hamburger …" Oh and she said these were actually easier to make than the other ones! Brilliant....
For this recipe, you'll need:
cabbage
ground beef (I prefer extra lean)
brown rice (I use instant)
onion
canned mushrooms (you can use fresh, if you prefer)
ketchup
condensed tomato soup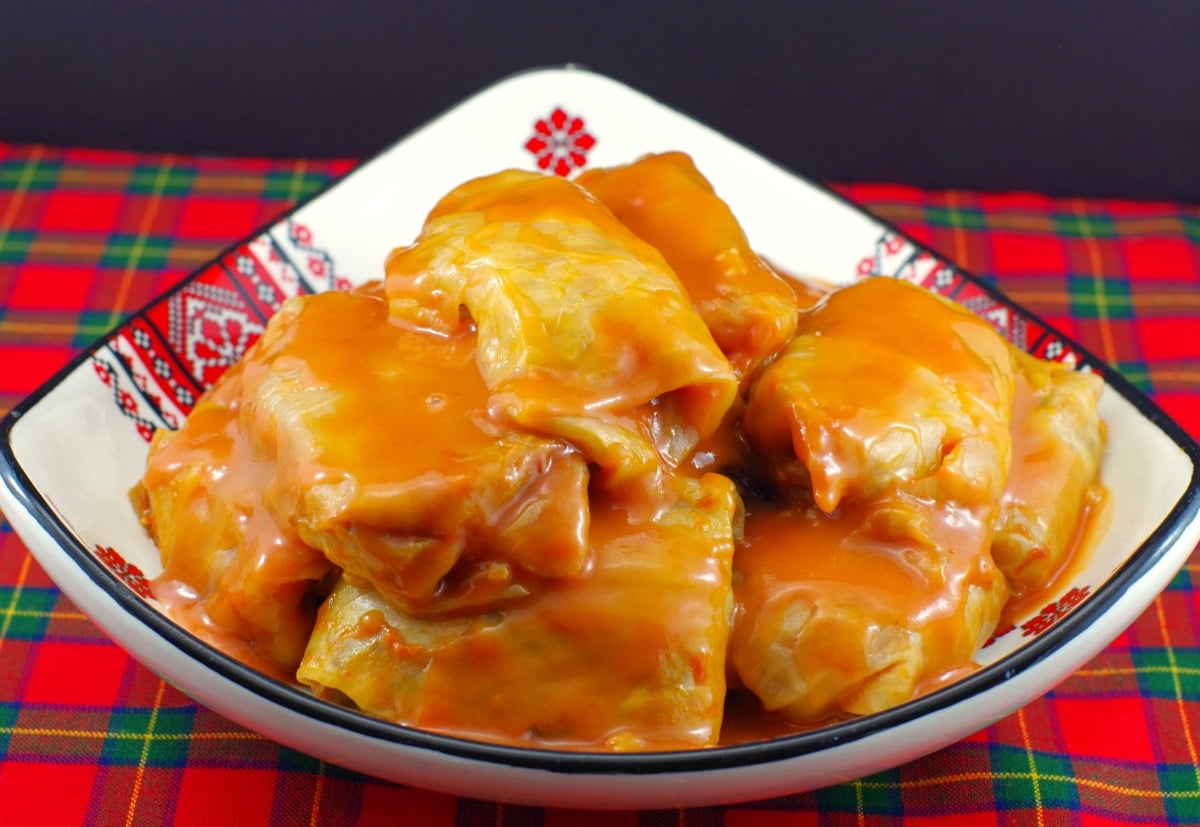 But cabbage roll are still a lot of work, and for this reason we only got them for special holiday dinners when I was a kid. Hence the reason I don't make them very often these days either. I'm not going to lie to you or make these sound like my typical quick and healthy dish- homemade cabbage rolls are not a quick holiday side dish! In fact, they are labor intensive. But on the bright side, these are the best stuffed cabbage rolls (made with meat and rice) I have ever eaten. And I can guarantee you that it's worth the time investment!
🥗What to serve with cabbage rolls
Traditionally, cabbage rolls go well with:
However, I ALWAYS serve them with my traditional holiday meal that includes:
📖 Variations & Substitutions
Slow Cooker: You can slow cook these for 6 hours on low in your crock put as well.
Instant Pot: They take about 20 minutes in the instant pot.
🌡️Storing
Make-ahead: You can go ahead and make them in advance (when you have a little more time on your hands), as they last for a 3 days in the fridge and a very long time in the freezer. I am testament to that fact, as I just ate some that I found in the freezer from almost 2 years ago. Seriously. Yes, I know I probably shouldn't eat stuff that old (and I do NOT recommend you do) but hey, it's cabbage rolls! And they still tasted fantastic!
Enjoy~
However, if you are short on time, give my Lazy Slow Cooker Cabbage Rolls a try! It's the same recipe but in casserole form.
If you're interested in more great Ukrainian recipes, follow my Ukrainian Food Board on Pinterest!
And if you're looking for more gluten-free side dishes, try these!
Gluten-free Sausage & Apple Rice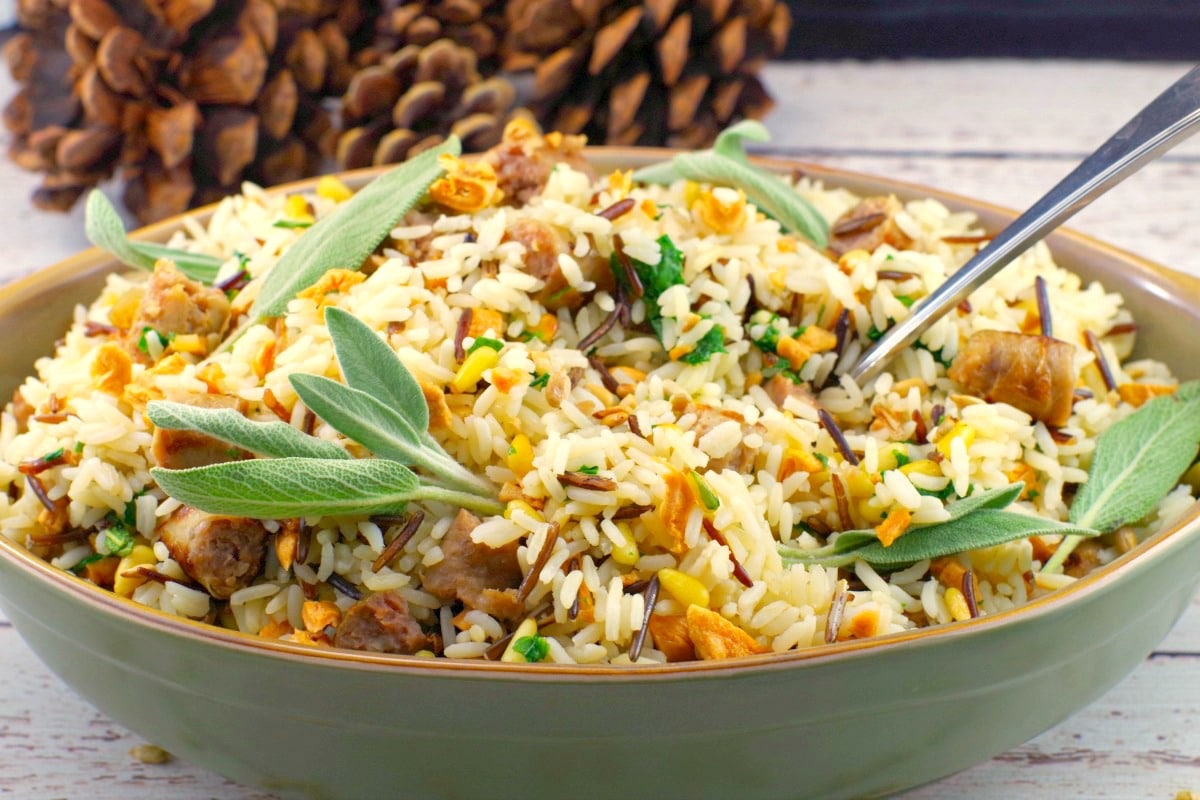 ⭐ Reviews
Did you make this recipe? Please RATE THE RECIPE below!
Please SUBSCRIBE (get my FREE E-cookbook) and be sure to FOLLOW ME on FACEBOOK, TWITTER, INSTAGRAM and PINTEREST!
📋Related Recipes