It's rhubarb season and in celebration, I've put together 15 Rhubarb Breakfast Recipes gathered from my fellow food bloggers and my own collection, for your eating pleasure! You'll find everything from rhubarb pancakes, rhubarb muffins to rhubarb oatmeal, rhubarb smoothies, rhubarb breakfast cake, coffee cake and more!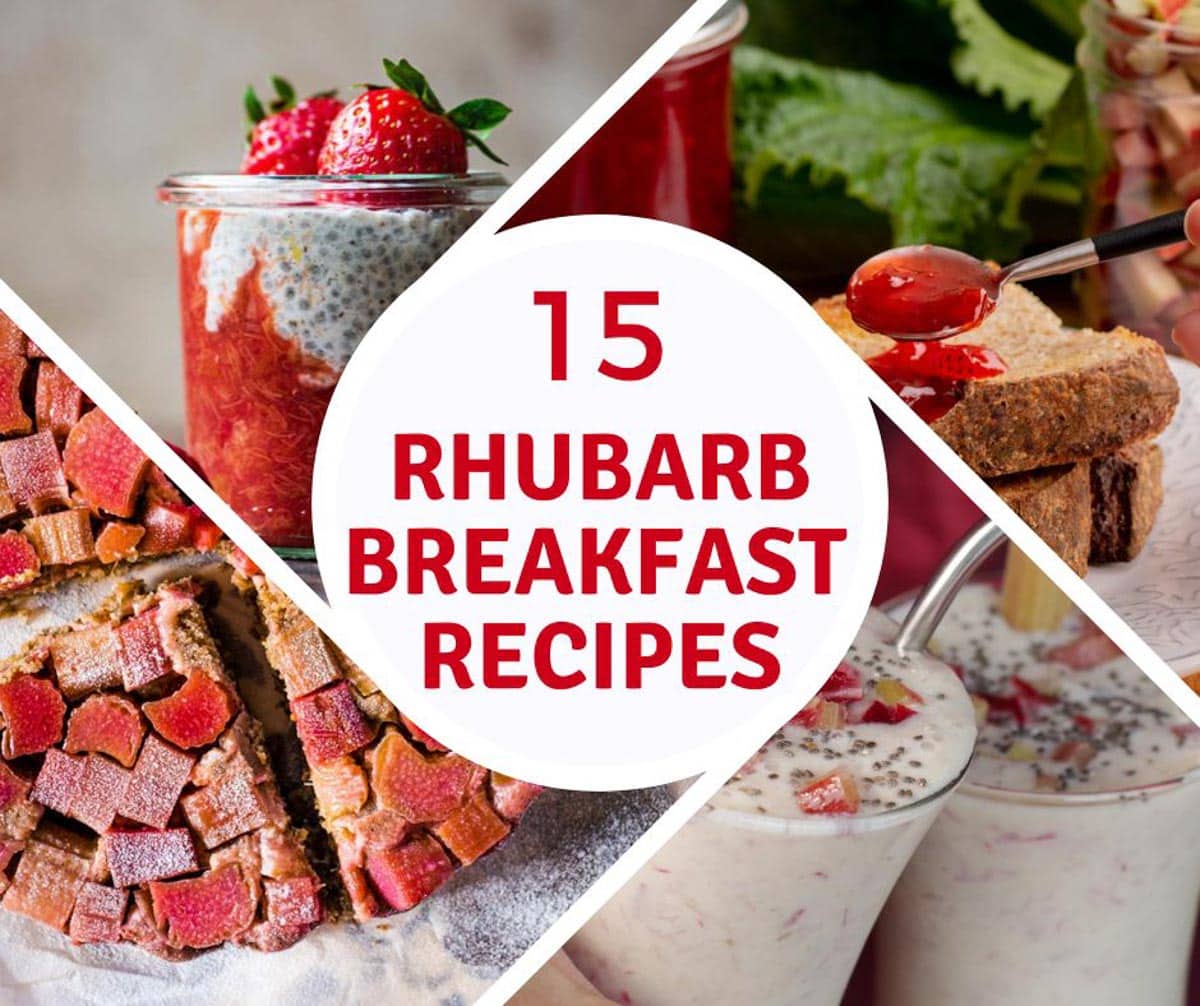 Rhubarb is popular in the spring and early summer. Although these rhubarb recipes are perfect for any time of the year. You can use frozen rhubarb in place of fresh in most recipes so you can enjoy your rhubarb harvest throughout the year, as frozen rhubarb can last up to a year in the freezer.
Jump to:
Whether you grow your own rhubarb or get it from the Farmer's market or grocery store, rhubarb is a spring and early summer treat that you don't want to miss out on!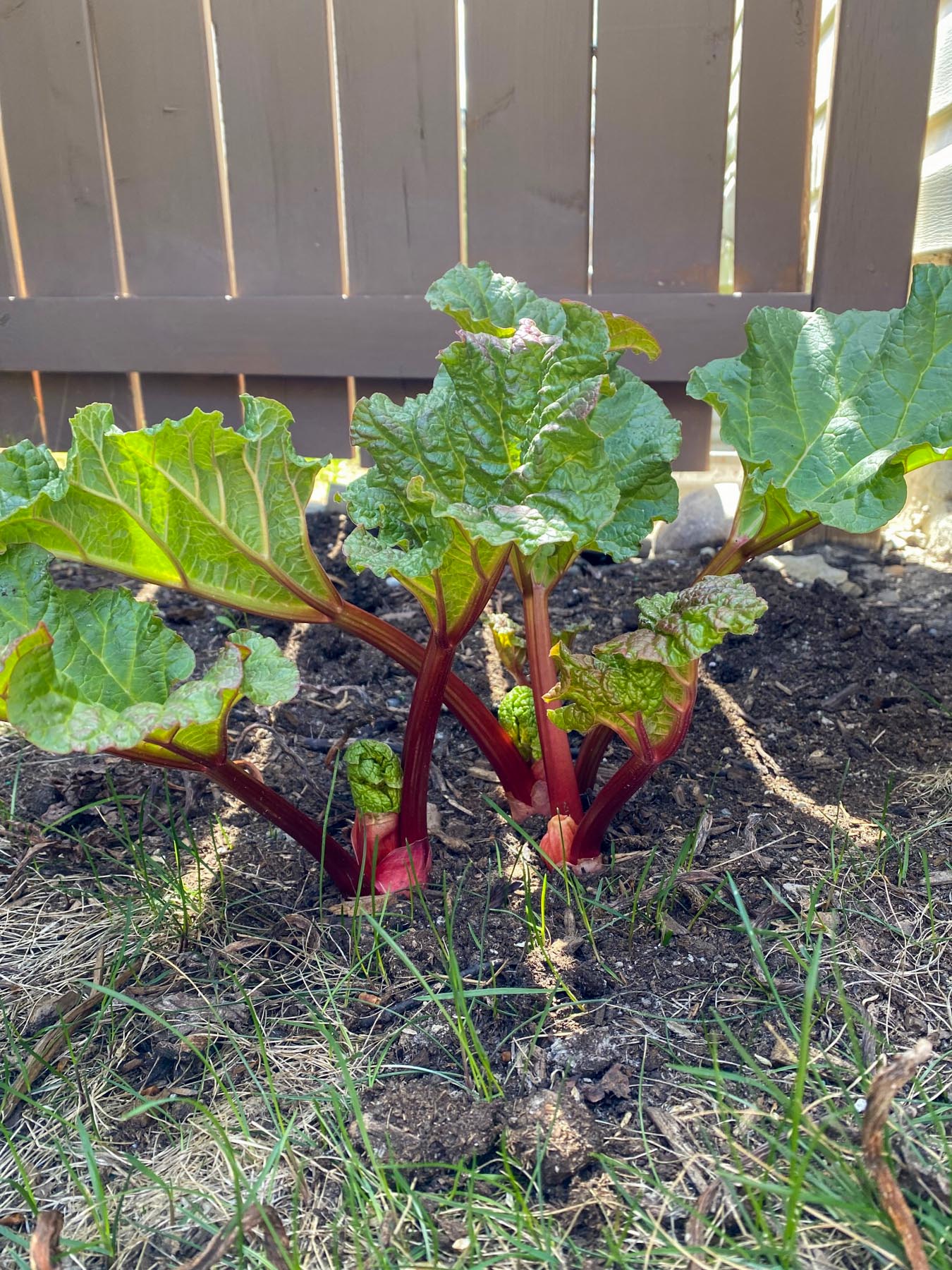 Even if you don't have time to cook rhubarb when you harvest it (or buy it), simply cut off the leaves (and discard them- do NOT eat them), wash it, chop into ½ inch pieces, pop it into a freezer ziploc bag and take it out when you're ready to use it!
Eating rhubarb for breakfast is a great way to enjoy your rhubarb bounty!
🥗 Side Dishes
Fruit and sausages or bacon pair nicely with rhubarb breakfast recipes: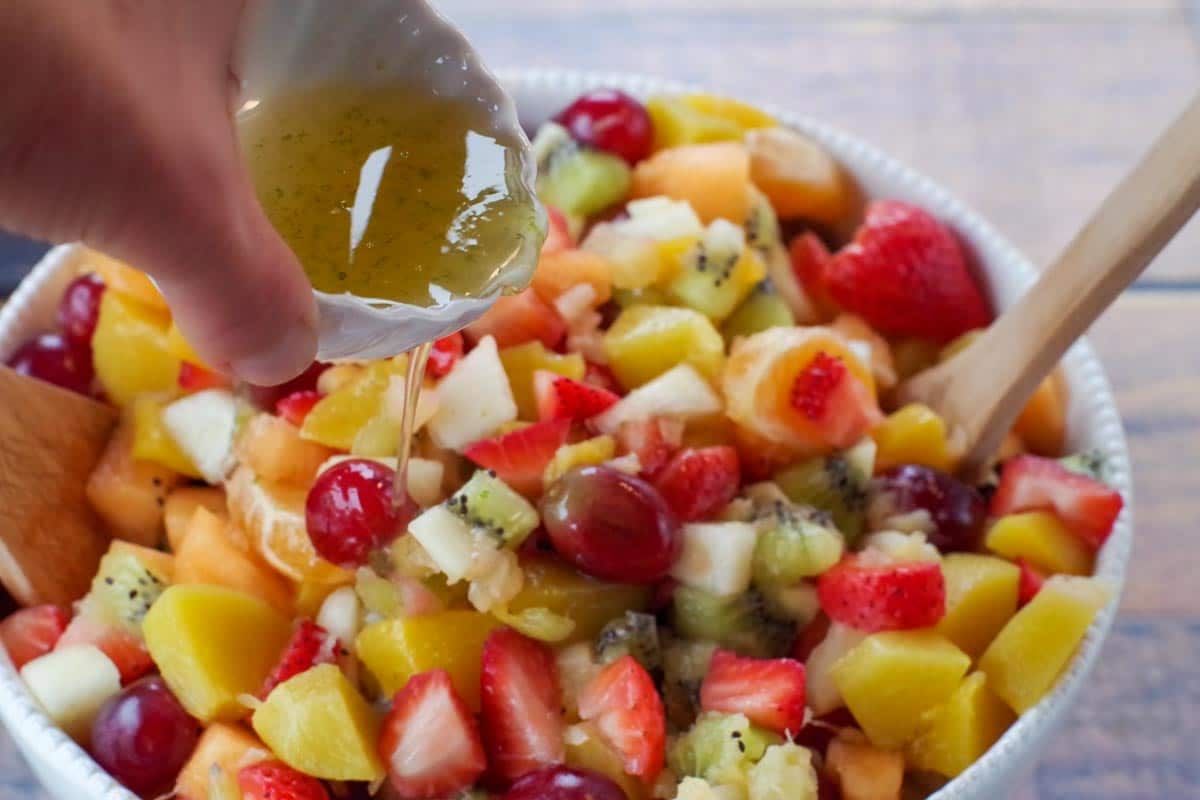 🍽Equipment
For many of these recipes, you'll need electric beaters (electric mixer or stand mixer), a large bowl for mixing. You'll also need a cutting board, sharp knife and
🌡️Storage
Each recipe will have it's own storage recommendations, but generally, store leftover rhubarb recipes in an airtight container in the fridge for 2-4 days. Some recipes can be frozen (this will be stated in each recipe).
👪 Serving Size
All of these rhubarb breakfast recipe state how many servings there are in the individual recipe card. However, all of my recipes (the first 5) have adjustable servings. You can half, double, or triple the recipe by clicking on the blue serving number and selecting the number of servings you'd like. The ingredient quantities will automatically adjust.
🦺Food safety
❔ Frequently Asked Questions
⭐ Reviews
If you loved this post or any of these recipes, please leave a star rating!
More Rhubarb Recipes