I have rallied my fellow food bloggers to bring you this delicious collection of 40 Award-winning recipes! Everything from award-winning breakfasts to lunches, to main dishes, snacks, appetizers, snacks and desserts. This collection includes my award-winning burger recipe, award-winning chocolate chip cookie recipe, award-winning soup, an award-winning banana bread recipe, award-winning apple pie and everything in between! All of these recipes won contests around the world.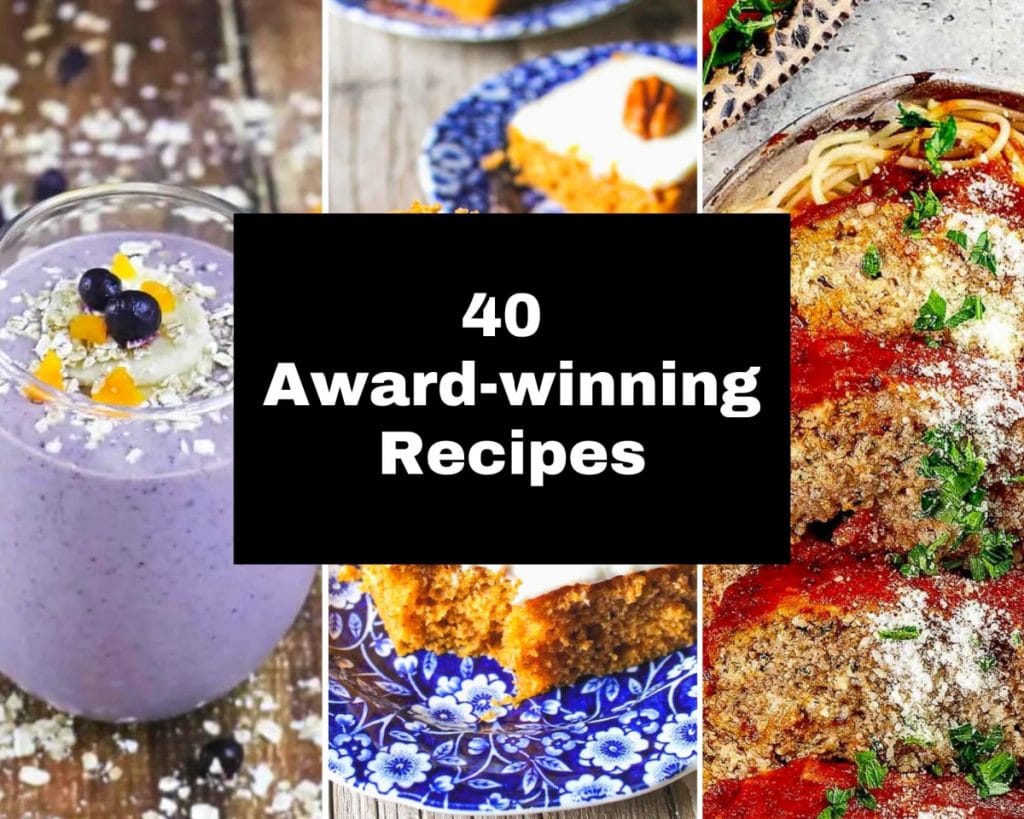 Have you ever wondered what makes a contest-winning recipe? Well, for one, they to be good enough to win over a panel of judges. Now you can cook with confidence knowing these recipes are tried and true!
Award-winning Breakfasts
Award-winning Lunches
Award-winning Main Dishes
Award-winning Side Dishes
Award-winning Appetizers
Award-winning Snacks
Award-winning Desserts
So if you're looking for award-winning recipes, these recipes are guaranteed winners that are sure to impress your family and friends.
⭐ Reviews
Still hungry for more award-winners? Check out my other Award-winning Recipes!