This post contains some affiliate links (See Disclosure Policy)
I loathe making kids lunches. But what I loathe even more than making lunches is coming up with kids healthy lunch box ideas. It's never-ending. I dread it every day, all year-long and I'm sure there are many other parents out there that are just like me. So, if you are one of those parents (or not a parent, but just generally hate making lunches), I want to offer you a few more lunch bag food ideas over the next few weeks. This Vegan Fruit & Oat bar is the first one.
School is in again and although that comes with its own set of benefits, sadly, my lunch holiday is over. However, I am determined to go into this school year armed and that is precisely why I am starting September with this series: "Lunch Bag Food". 
Dairy, Nut, Egg, Gluten and Sugar-free (no added sugar):
Although this recipe is not going to change your life (sorry, you still have to make lunches 🙁  ), it will give you something fast and healthy to add to your arsenal. You can make it ahead, freeze it, then throw in it in the kids lunch bag for a healthy and easy dessert or morning snack (they defrost pretty quickly). Aside from being free of just about everything allergy related or bad for you, these bars are also portable and freeze well. And it's a great way to use up some of those frozen bananas in your freezer! 
TERRI'S TIP:
Peel your bananas BEFORE freezing them, then stick them in a ziplock baggie (you can cut them in half) and label them with the date. Yes, this seems like a no-brainer but I didn't think to do it for years (until a friend mentioned it) and would always have these frozen hockey puck-like bananas flying out of the freezer (they are awkward and slippery when frozen) and landing on my toes – ouch! Then I got minor frostbite whenever I had to peel them! This will make your life much easier.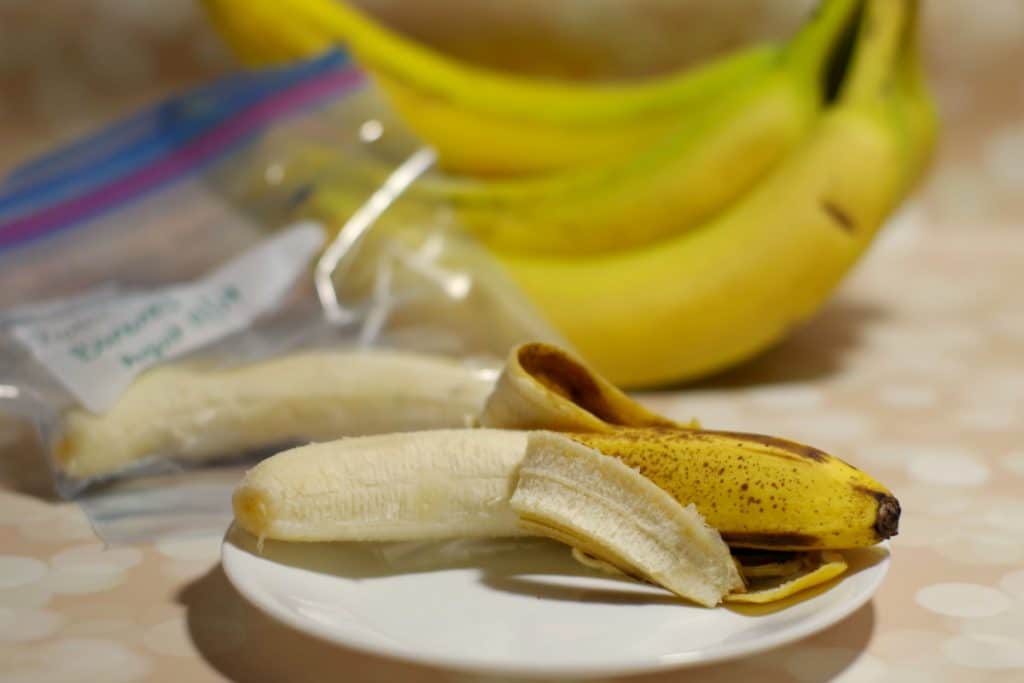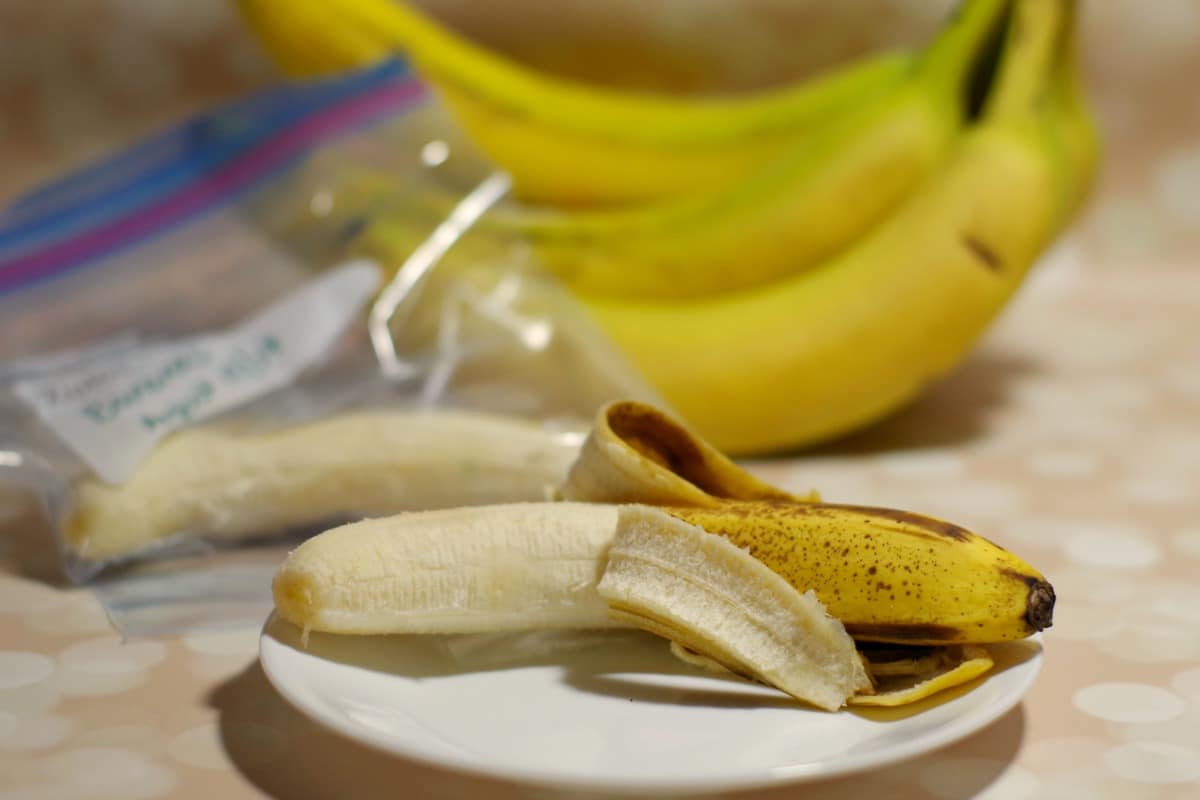 If you don't have to make lunch for your kids, lucky you! But if you still have to pack a lunch for yourself, give this recipe a try. I love these bars and pack them regularly in my own lunch bag.
Happy back to school baking and lunch making!
Here's another great lunch bag snack:
TERRI'S AMAZON PICKS:
If you like this recipe, please PIN IT!~
Vegan Fruit & Oat Bar Recipe
This vegan Fruit & Oat Bar is a kids healthy lunch box idea. It's nut free, sugar free, egg free, gluten-free and dairy free.
Ingredients
1

cup

old-fashioned rolled oats

1/2

cup

tahini

1/2

cup

dried apricots

chopped

1/2

cup

dried cranberries

1/2

cup

sunflower seeds

1

cup

prunes

you can substitute dates, bite-sized

1

tbsp

vanilla extract

4

tbsp

chia seeds

1/2

cup

coconut flakes

unsweetened

1

tsp

cinnamon

1/4

tsp

baking soda

2

ripe bananas

mashed
Instructions
Preheat oven to 350 degrees F.

Spray a 9 X 13 baking pan with non-stick cooking spray.

In a food processor, add the coconut, banana, apricots, prunes, chia, cinnamon, vanilla, baking soda and tahini. Process until smooth.

Remove mixture from processor and place in a bowl.

To the bowl, add cranberries, 1/4 cup sunflower seeds (reserve 1/4 cup seeds for top)and old-fashioned oats. Mix well.

Pour the batter into pan and spread all around with a spatula.

Sprinkle the top with 1/4 of reserved sunflower seeds.

Bake for 18 minutes in preheated oven.

Cool for 3-5 minutes, then run a spatula around the edges of the pan.

Let stand for at least 10 minutes before cutting into bars.

Portion and wrap individually in saran wrap.
Recipe Notes
*Please note: your results may look a little different.
Nutrition Facts

Vegan Fruit & Oat Bar Recipe

Amount Per Serving

Calories 163

Calories from Fat 72

% Daily Value*

Total Fat 8g 12%

Sodium 22mg 1%

Potassium 254mg 7%

Total Carbohydrates 21g 7%

Protein 3g 6%

* Percent Daily Values are based on a 2000 calorie diet.