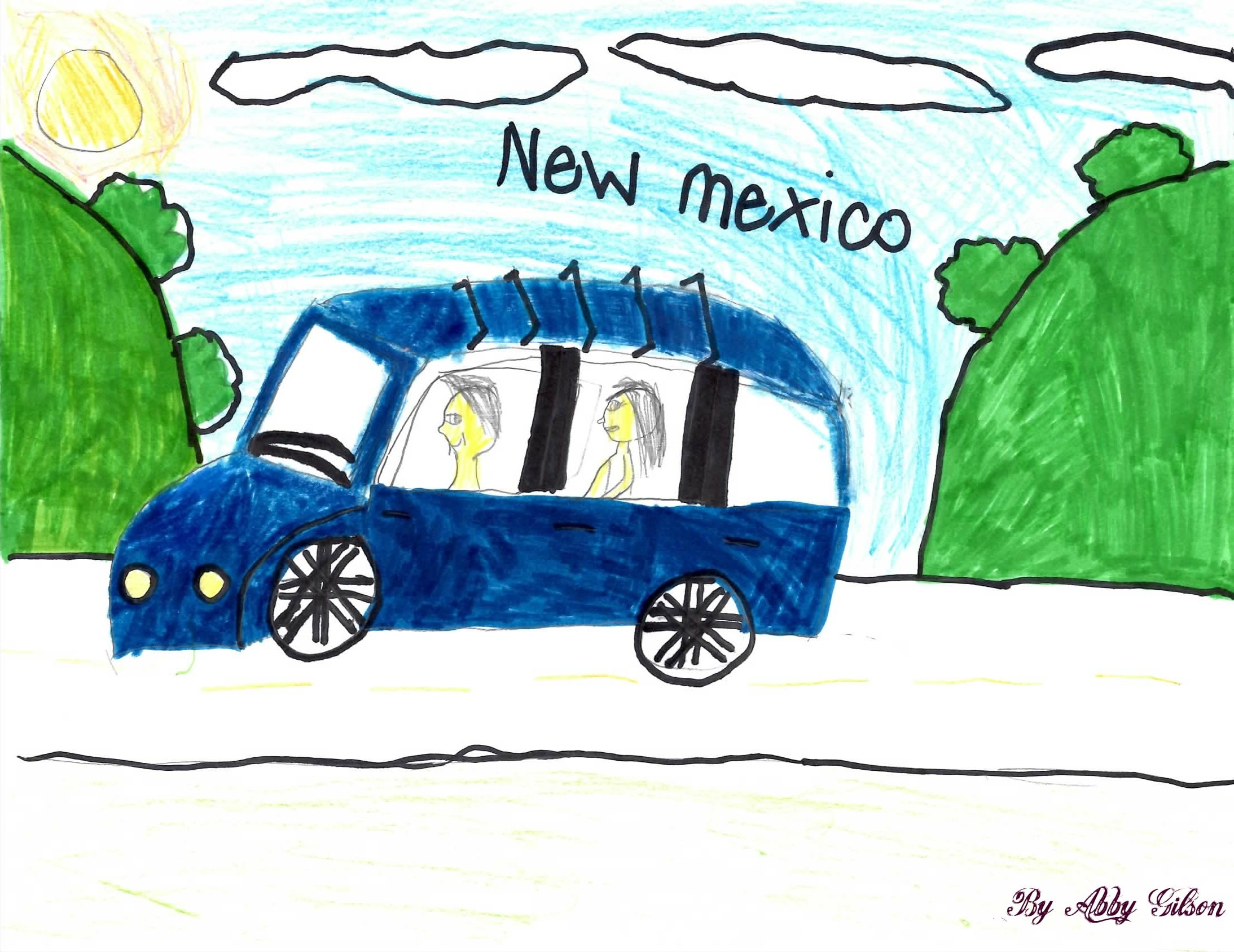 The understated thrill of the road trip is in the realization that you have the choice to keep going; to never come back. Responsibility washes over and away from me in a wave of relief. I exhale. I stare out the window. I sleep. I dream.
I am on vacation.
We'll drive from Calgary to Winnipeg again, my family and I. We've been taking road trips with our kids since the first months of their lives and long before they were even born. And we've done this trip a number of times over the years.
We'll eat grocery store roast chicken, continental breakfasts and we'll swim in heavily chlorinated swimming pools. Although we sleep in hotel beds, the van is our home – our cocoon. It is here that we really live; we bond and we grow. We don't have to keep to a schedule – we have the freedom to go where and when we want.
We don't always go to Winnipeg.
Over the years we have taken road trips to Mt. Rushmore, Las Vegas, Portland and Minneapolis. And last year we had the unforgettable experience of driving through Colorado to New Mexico. Aside from the usual grocery store grub, we do eat the odd meals at restaurants. One of the many highlights of the trip was in Santa Fe, New Mexico, where we ate dinner at the Blue Corn Café.  It came highly recommended in reviews, and for good reason. It was unpretentious, had great service and awesome authentic New Mexican Food.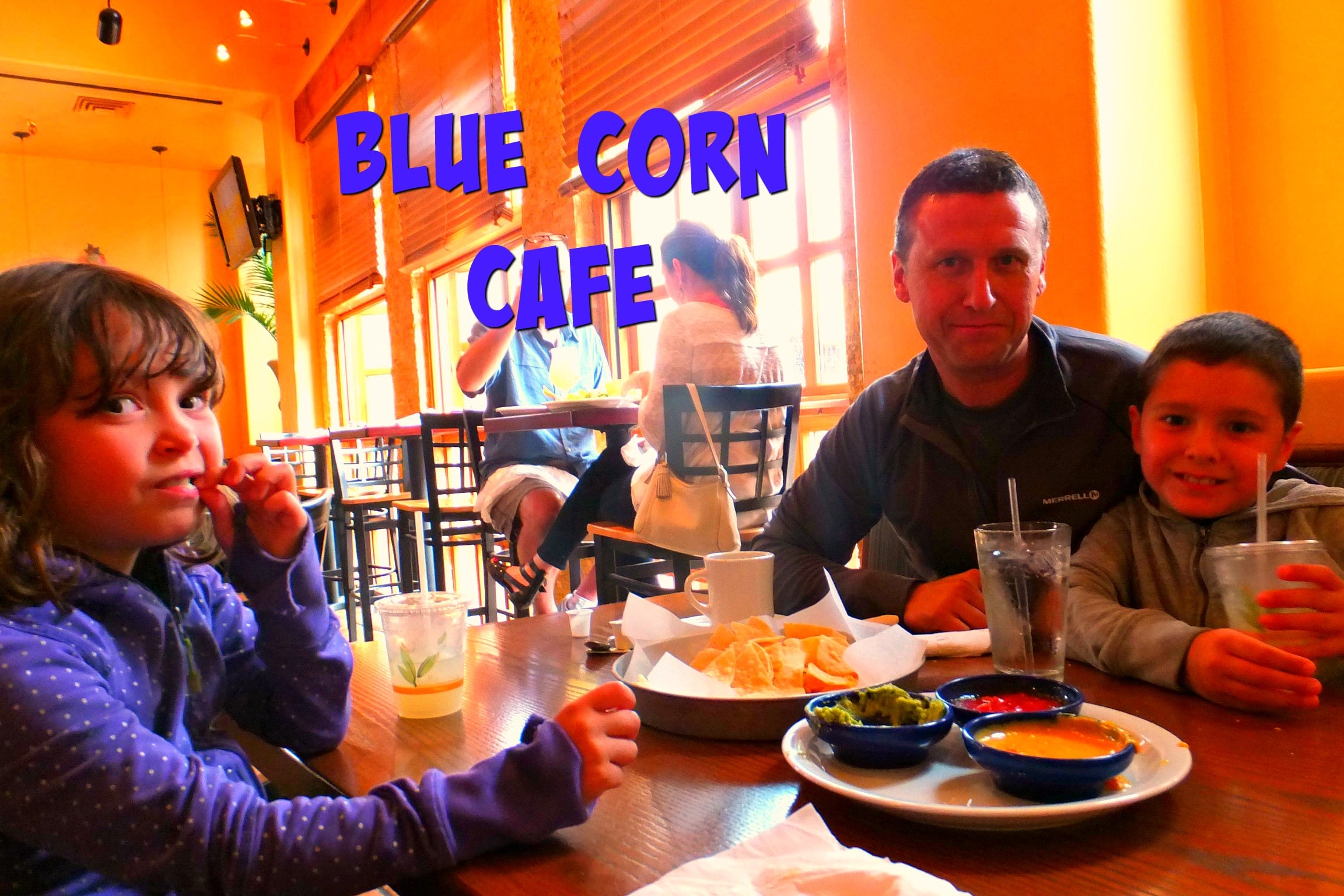 Because I absorb so many life experiences through food and cooking, my souvenirs are usually aprons and ingredients. So to mark the trip,  I bought a jar of authentic roasted New Mexican green chiles. And now, almost a year later, on the eve of our next road trip, I will honour last year's trip by using them in a Chile Con Queso dip:

Art by: my talented young artist daughter Abby Gilson
This post is part of the monthly link up party Our Growing Edge. This event aims to connect food bloggers and inspire us to try new things. This month is hosted by Sophie at Cooking Trips. See:  July's submissions (travel theme)
CHILE CON QUESO DIP
This delicious cheesy Chile Con Queso dip, made with authentic roasted New Mexican green chiles, is easy and great with tortilla chips
Ingredients
1

cup

canned

, chopped green chiles, drained

3

tbsp

unsalted butter

2

tbsp

grated onion

3

garlic cloves

1/2

tsp

salt

2

tbsp

all-purpose flour

1/2

tsp

ground cumin

1 1/2-2

cups

1 % milk

4

cups

grated old light cheddar cheese

2

cups

grated Monterey Jack cheese

2

plum tomatoes

seeded, diced, drained

3

tbsp

jalepenos - to your heat preference

* I prefer to use tamed jalapenos
Serving:
tortilla chips

(for serving)
Instructions
In a medium pot over medium-low heat, melt the butter. Add the onion, garlic, and salt and cook, stirring, until lightly browned.

Once the liquid has evaporated, about 2 minutes more, add the flour and cumin and whisk into the butter mixture and cook until lightly browned, 30 seconds to 1 minute.

Increase the heat to medium and slowly pour in the milk, whisking continually until sauce is thick enough to coat the back of a spoon, about 5 minutes.

Lower the heat to medium-low and add the cheeses, a 1/3 of it at a time. Stir until cheese in incorporated before adding more cheese.

Fold in the tomatoes chiles and jalapenos. Sprinkle with cilantro and serve immediately with tortilla chips
Recipe Notes
** Note: I bought "mild" because I was worried about to much heat, but the mild had no bite, whatsoever. If you want some heat, add some jalapeno peppers or tamed jalapeno peppers to your liking.
***You can buy green chiles at just about any grocery store, but they are not going to be the authentic New Mexican ones but you can use: Old El Paso chopped green chiles in a can
PIN ME!