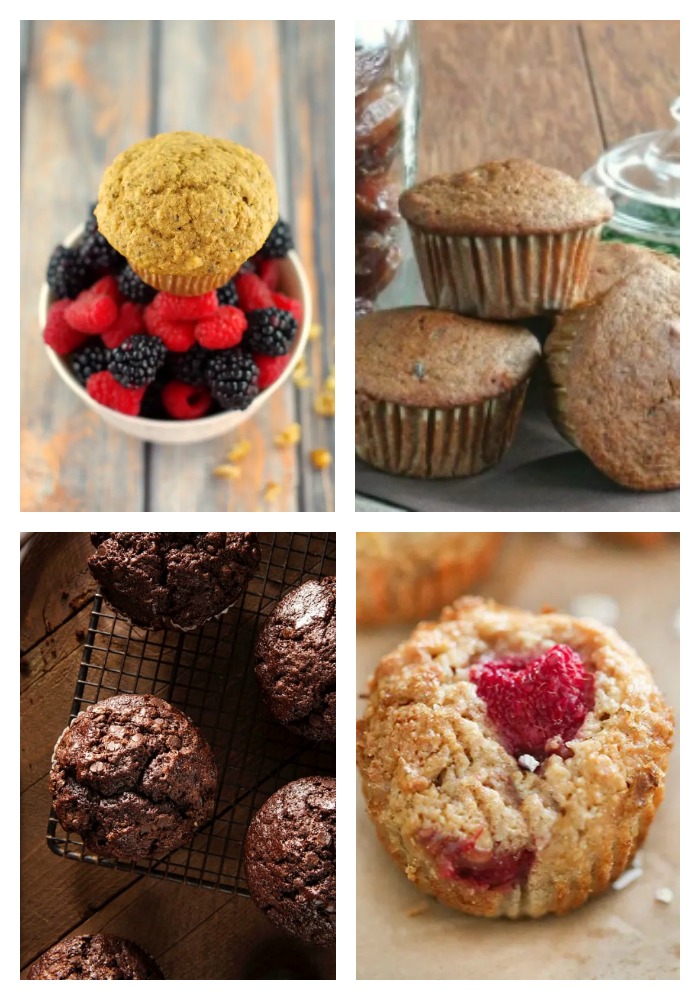 This post contains some affiliate links (See Disclosure Policy)
Bran muffins are a great way to get a healthy meal or snack that's portable, can be made ahead, frozen then tossed in the lunch bag. And although I'm a pretty big fan of bran muffins, that wasn't always the case! In my quest to find a good healthy bran muffin over the years, I have choked down a lot of really bad bran muffins. I did it for the fibre and health benefits but the taste always left much to be desired. Then I found these healthy bran muffins!
And since good bran is hard to find, I have put together a collection of 7 Crazy Delicious AND Healthy Bran Muffins for you! So, if you're looking for a bran muffin that satisfies both your healthy dietary needs AND your taste buds, with everything from avocado, date, and berry to chocolate Weight Watchers friendly healthy bran muffins,  you're sure to find your perfect match here!
Walnut Bran Muffins: KING of the bran muffin castle
We don't call him KING for nothin'!
Chock-full of real and wholesome ingredients like butter, wheat bran, chia seeds, wheat germ and walnuts, it doesn't get much healthier than this. Bran has never been so sexy!
Recipe Here
Chocolate Avocado Banana Bran Muffins
You had me at chocolate….
But these bran muffins are also chock-full of other really great healthy stuff like avocado, banana, whole wheat flour and bran cereal. So, enjoy your chocolate and healthy stuff too!
Recipe Here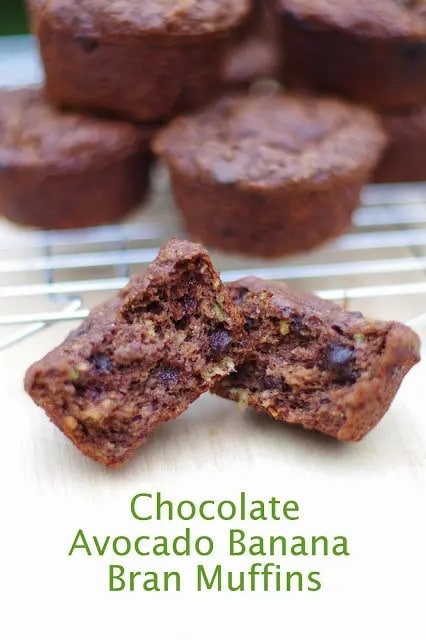 Healthy Double Berry Bran Muffins
The more berry the more merry!
These healthy muffins are a like a little berry party in your mouth. If you love berries with your bran, then you're not going to want to miss this party!
Recipe Here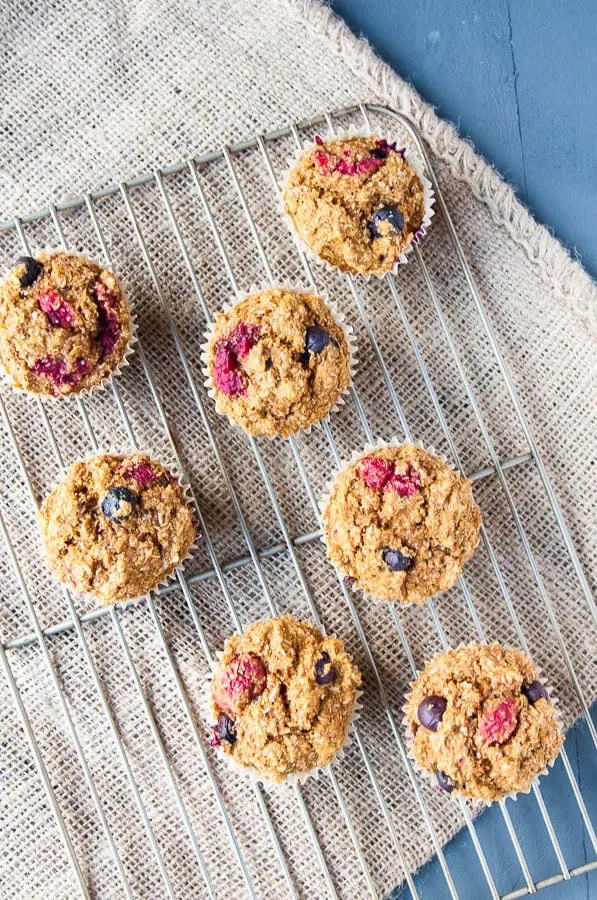 Vegan Blueberry Bran Muffins
Vegan blueberry deliciousness!
Simple & delicious Vegan Blueberry Bran Muffins that are packed full of healthy ingredients. Only 177 calories each, whole grain, oil & refined-sugar free. Perfect for breakfast, snacks & lunch boxes!
Recipe Here
Whole Wheat Raspberry Apple Bran Muffins
A scrumptious union of bran, raspberries and apples.
Delicious whole wheat raspberry bran muffins with finely chopped apple chunks and made with yogurt. They are so good, you'll want them for breakfast, dinner and everything in between!
Recipe Here
Date Bran Muffins
Dates are deceptively and incredibly delicious!
The dates bring a wonderful sweetness and these little gems are so good with or without a topping.
Recipe Here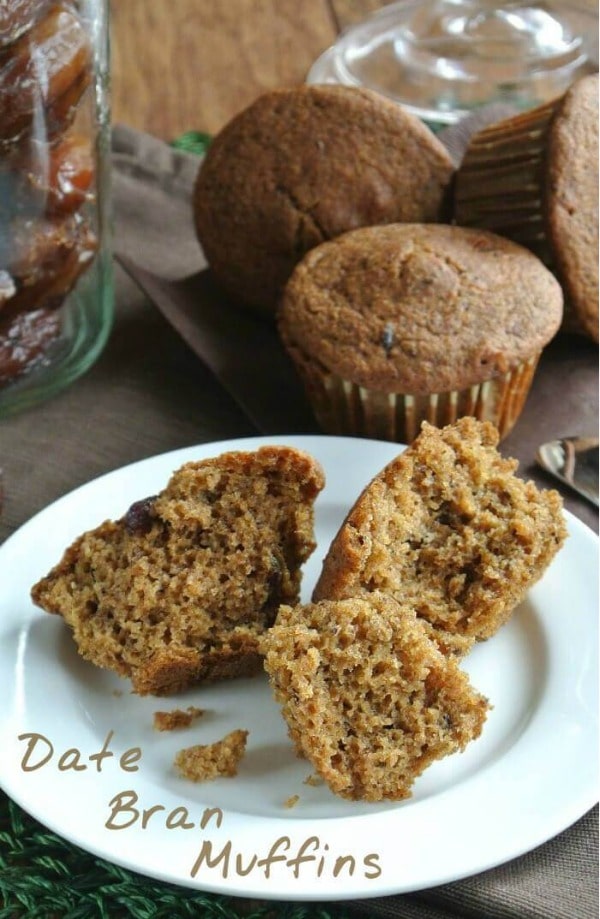 Healthy Double Chocolate Bran Muffins
Because there can never be enough chocolate (especially Weight Watchers friendly chocolate!) …
Low in fat and packed with fiber @ only 9 WW freestyle smart points (but only 3 if you make them MINI!) these yummy healthy double chocolate bran muffins are a delicious treat you can indulge in without guilt! Bring on the guilt-free chocolate!
Recipe Here