"I need you to go down to the storage room and bring up some elbow grease," he snickered. So off I went...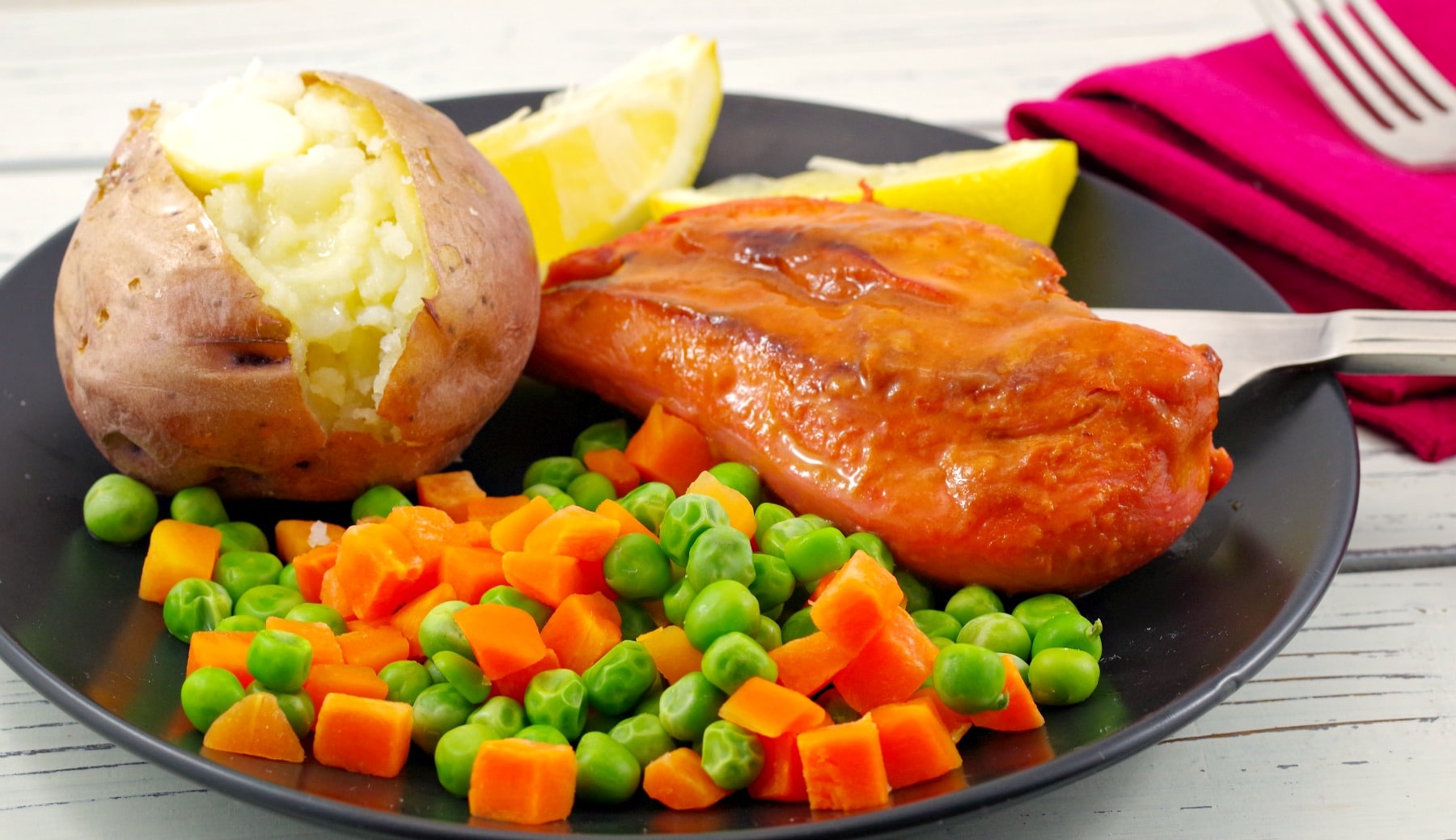 That was my introduction to the work world at my very first real job as a "Salad Girl" at Bonanza. I was 14 years old. And it was at Bonanza that I not only learned the true meaning of elbow grease, but also fell in love with Monterey Chicken.
Jump to:
I'm from the '80's and if you are too, then you'll likely remember down home family restaurants like Bonanza and Ponderosa. These restaurants still exist in some U.S. states such as Texas, but sadly, they are no longer in Canada.
I have craved this Bonanza Chicken Monterey chicken for years and since I can't get it in Canada, I decided to create a copycat version of it. In the process of creating this recipe, I attempted to get a hold of everyone I remembered that worked with me at the restaurant all those years ago (and I was still friends with on Facebook) to see if I could piece the recipe together. After some Facebook messages and experimentation, this was the delicious result!
🥘 Ingredients
In my quest to find out how this Ponderosa Monterey chicken recipe was made, I discovered that the chicken arrived from Sysco, already marinated, then the Catalina dressing was brushed on towards the end of the cooking process. Sadly, I can't replicate it exactly because Sysco doesn't sell to the public, but this recipe is a close second! For this recipe, you'll need:
Boneless, skinless chicken breast
Worcestershire sauce
lemon juice (from concentrate)
soya sauce
garlic powder
salt
Catalina dressing
🥘 Ingredients
Mix all marinade ingredients in a large bowl. Set aside ¼ of the marinade (and place in separate sealed container in fridge)
Cover raw chicken with remaining marinade in a sealed container and place in fridge to marinate overnight (8 hours)
Remove chicken from marinade and dispose of used marinade. *The chicken will have a pinkish/orange color from the marinade.
Grill (or cook in frying pan on stovetop over medium-high heat) marinated chicken until thoroughly cooked (about 15-20 minutes), brushing with the marinade you set aside, before removing from the grill. Serve hot.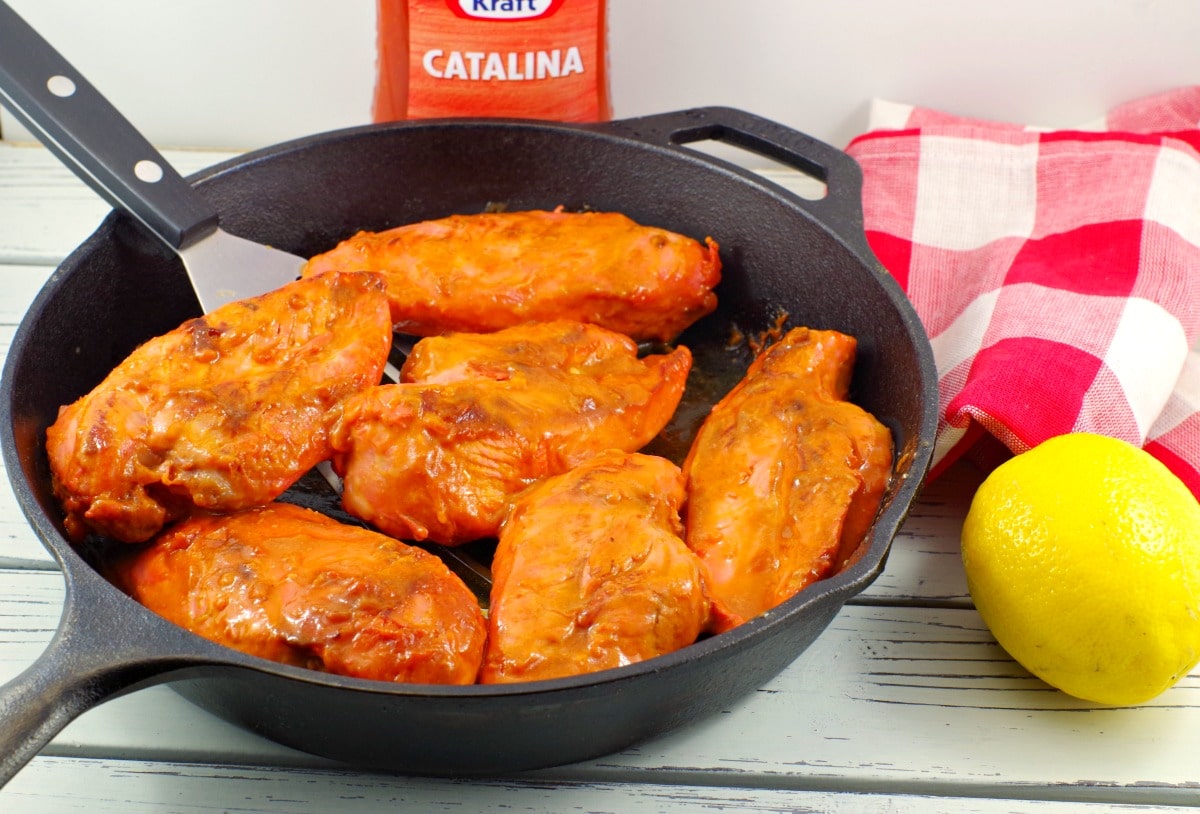 Obviously, I never found the elbow grease in the storage room, but let me tell you, I searched really hard for it, even going back upstairs to ask the supervisor what the container looked like. My hazing was complete; I was officially initiated into the world of work.
And although I put a hell of lot of elbow grease into that job, I still had some of the best times of my young life working at Bonanza. I guess it was the combination of my new found freedom, earning an actual paycheque and the social connection that made it fun, because it definitely wasn't the actual work. In fact, it was total grunt work.
I clearly recall, on a relatively slow day at the restaurant, being assigned the task of "scraping the scum off the baseboards." I was a bit more seasoned by that point and asked the supervisor if he was serious. Unfortunately he was. That particular experience was what first motivated me to consider pursuing post secondary education.
🥗 Side dishes
If you're not sure what to serve with Monterey chicken, here are some suggestions:
💭Can it be made in advance?
Yes, you can make this in advance! It can be stored in the fridge for up to 3 days (before OR after making it).
So, if you don't have a Bonanza or Ponderosa near you and find yourself longing for their Monterey Chicken, then give this copycat recipe a try.
💭Top Tip
This Copycat Chicken Monterey recipe is better grilled, but if it's too cold to grill outside and you don't have an indoor grill, then a stove top grill may be a good option for you. But you can also make it in a frying pan (that's what I did, as I bought my stovetop grill AFTER I made this recipe)! See my Amazon Recommendations (in NOTES) for stove top grill, if you don't have one.
📋More Copycat Recipes
And be sure to try my other copycat recipes too:
IHOP Harvest Grain and Nut Pancakes Copycat Recipe (WW friendly)
Moxie's Steak Salad Copycat (WW friendly)
Moxie's Sweet Potato Fries with Garlic Mayo Dip
Clancy's Ceasar Salad Dressing
⭐ Reviews
Did you make this recipe? Please RATE THE RECIPE below!
Please SUBSCRIBE (get my FREE E-cookbook) and be sure to FOLLOW ME on FACEBOOK, TWITTER, INSTAGRAM and PINTEREST!