I have rounded up my favorite 21 Healthy Frozen Snacks from my fellow food bloggers, just in time for summer! I have several healthy options here, including lots of frozen snacks with fresh fruits, avocado, ice pops, frozen yogurt bark, ice cream bars, healthy chocolate treats, as well as nice cream. There are also many Weight Watchers friendly recipes, as well as low-carb, paleo, vegan, gluten-free and kid-friendly options. There is something for everyone!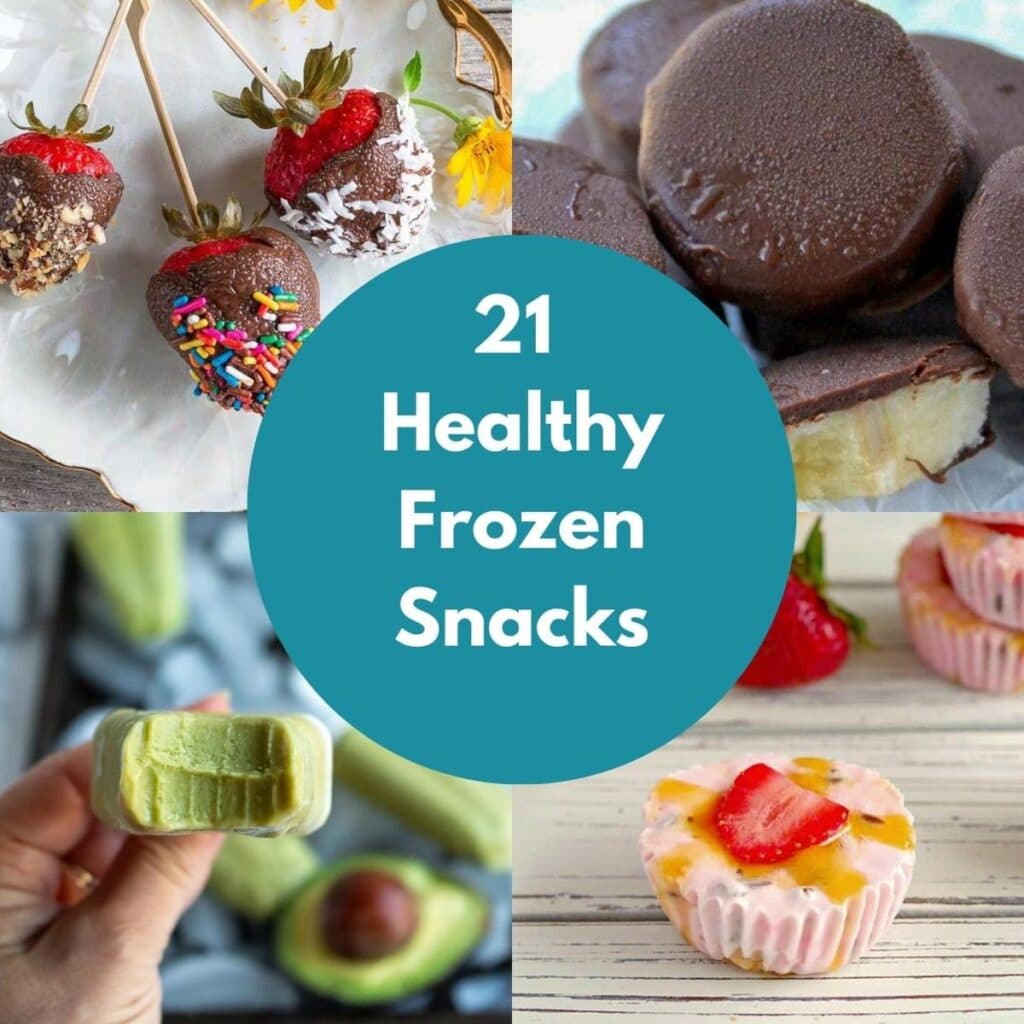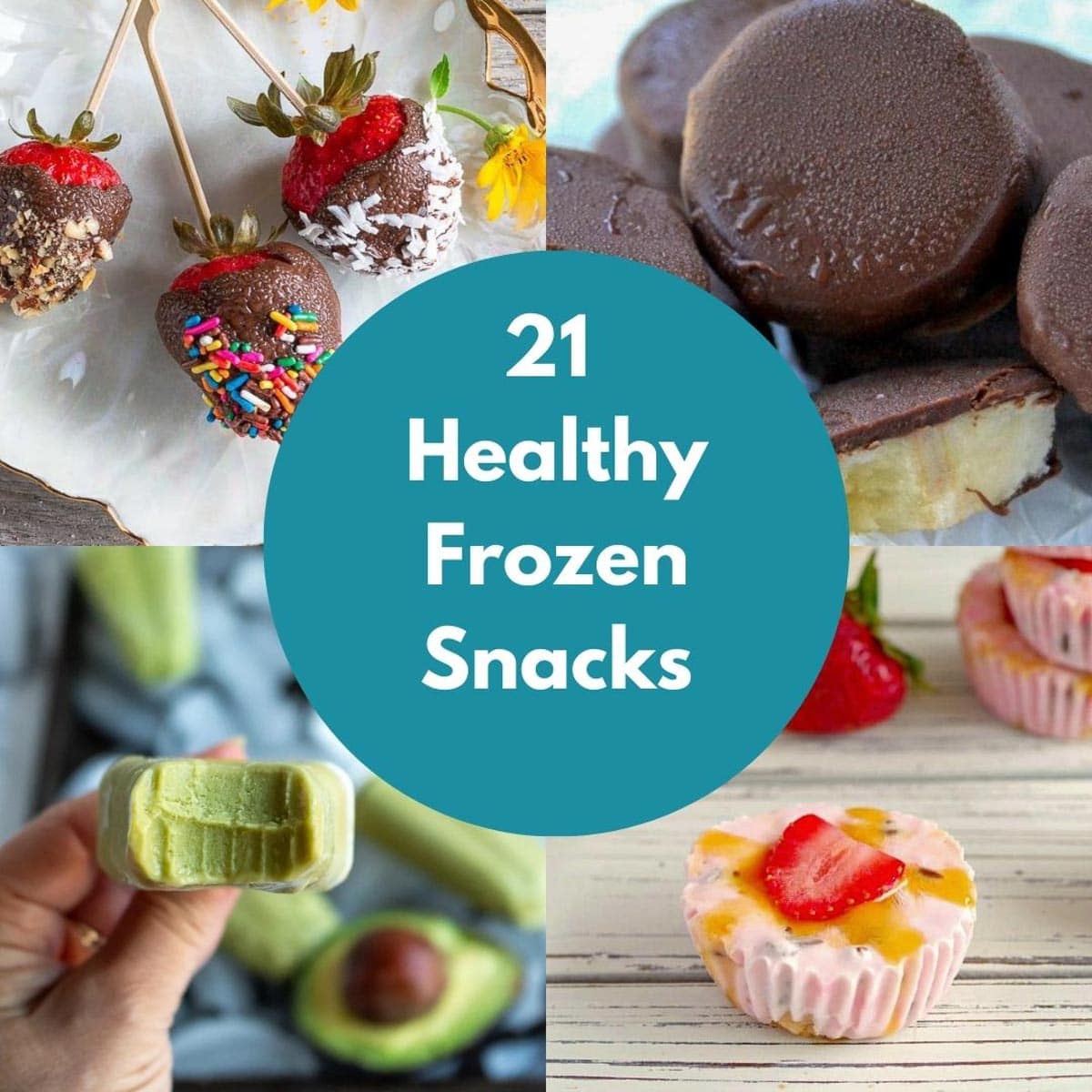 Frozen snacks are especially popular during the warmer months of the year, but they are great any time of the year. Personally, I keep my freezer stocked with healthy frozen treats all year round. It's a convenient way of avoiding the temptation of reaching for something unhealthy. So if you're looking for the best and healthiest frozen snacks to make, you'll love these recipes!
Jump to:
💭Top tip
How to prevent freezer burn
Set your freezer to the right temperature (cold or low - see your manual)
Freeze your food in small batches
Don't overfill or underfill your freezer
Use freezer safe containers to store your food (*make sure your Ziplock bags are "freezer bags" and not "storage bags")
When using freezer bags, press out as much air as possible from the bag before freezing the food.
Wrap your food in a layer of plastic wrap or aluminum foil before putting it in your container or freezer bag. I personally use Glad Press n' seal, (affiliate link) as I find it gives the best protection.
*You can read more about preventing freezer burn HERE.
🍽Equipment
If you are making ice pops/popsicles or fudgicles, you will need popsicle molds. Although you can use any type, I highly recommend stainless steel popsicle molds (affiliate link). They just work so much better and last forever! I can't tell you how many different types of plastic molds I've tried, only to be disappointed time after time. A good food processor (affiliate link) will also come in handy for several of these recipes. I have linked to the Cuisinart food processor I have and LOVE, but you can see addiitional recommendations below.
🌡️Storage
You can generally store most frozen treats for 3-4 months in an airtight container. See each recipe for specific storage information.
So if you are looking for healthy frozen snacks that the whole family will love, give these healthy frozen snacks a try!
My Amazon Recommendations (affiliate links)
⭐ Reviews
Please RATE and leave a comment below if you liked this post!
Please SUBSCRIBE (get my FREE E-cookbook) and be sure to FOLLOW ME on FACEBOOK, TWITTER, INSTAGRAM and PINTEREST!