Do you love to use your grill? I do! As soon as I can shovel a path to my BBQ, I'm there. I don't even care if I have to wear my parka and winter boots because BBQ'ing just gives me the summer feels. It's not only about eating glorious tasting food, it's that there are no pots and pans to wash! But what's even better is actual grilling season (when you don't have to shovel a path to the grill.)
This Maple Cider Grilled Chicken Kabob recipe is one of my very favorite grilling recipes, a Cook-off Finalist in 2014 and only 3 WW points on the blue plan per kabob! Unfortunately, it didn't win the cook-off, but I really think it should have. And maybe it even would have, had I asked the right questions in advance of the cook-off... At least I like to think so.
Grilled Chicken Kabob
The Grilled Chicken Kabob recipe was created for an outdoor BBQ grill and when I arrived at the cook-off, I was told that I had to cook on a flat griddle, which I had actually never actually cooked on. And wow.... I didn't realize what a difference there was between the two. It's no doubt the recipe didn't taste the way it was supposed to! But what surprised me most was the recipe that won.
The difference between grilling and cooking on a griddle
There's a difference between grilling and cooking on a griddle. Grilling doesn't take away from the flavor when you're cooking meat and vegetables. You can control the temperature and it's simpler to adjust the grill so that the meat retains moisture and air, which adds flavor and tenderness to the meat. However, on a griddle, vegetables and meat tend to cook at different temperatures. You can read more about that HERE.
During the cook-off, my kabobs (specifically the chicken portion) just weren't cooking at the rate they should have. The chef that was judging the contest suggested that in order to help it cook faster, I should pour some chicken stock over it and put a lid on it. So, what was I to do? I did what he suggested. HE was the chef after all... and the judge.
Unfortunately, I had to keep doing it so it would cook evenly and the process completely sucked all of flavor out of the kabob! Had I known to ask about the type of cooking equipment provided to me, I could have at least practiced cooking the recipe on a portable griddle.
Chicken Shish Kabob Marinade
The maple and cider marinade lends these kabobs a very fresh and unique flavor! And the skewer is loaded with fresh apples, cherry tomatoes, mushrooms and zucchini! So, if you're looking for a very flavorful, Weight Watchers friendly healthy chicken kebab, then this recipe is for you! Follow my directions and you'll get to taste how this homemade chicken kebab should have tasted! And you won't be disappointed~
And the winner is...
"The vegetable soup".
Really?! Yep....The recipe that won the contest was a simple vegetable soup. And while it was good, it wasn't anything stellar or even unique. It was just a bunch of vegetables with stock. But at least it had FLAVOR, unlike my chicken stock smothered sad excuse for a kabob. It was not only a bummer to lose to vegetable soup, I also lost out on a $1000 grocery card, which would have been extremely handy. However, if I'm ever in a cook-off again, I will definitely ask more questions about the equipment I'll be using. It was my first (and only) cook-off, after all....
What to serve with chicken kebabs
Rice really is the ideal accompaniment to a kabob and this recipe is perfect on a rice pilaf, specifically this Sausage & Apple Rice, which was the original recipe I created to accompany this kabob. However, any rice will do! And if I'm in a hurry, I simply use brown Minute Rice.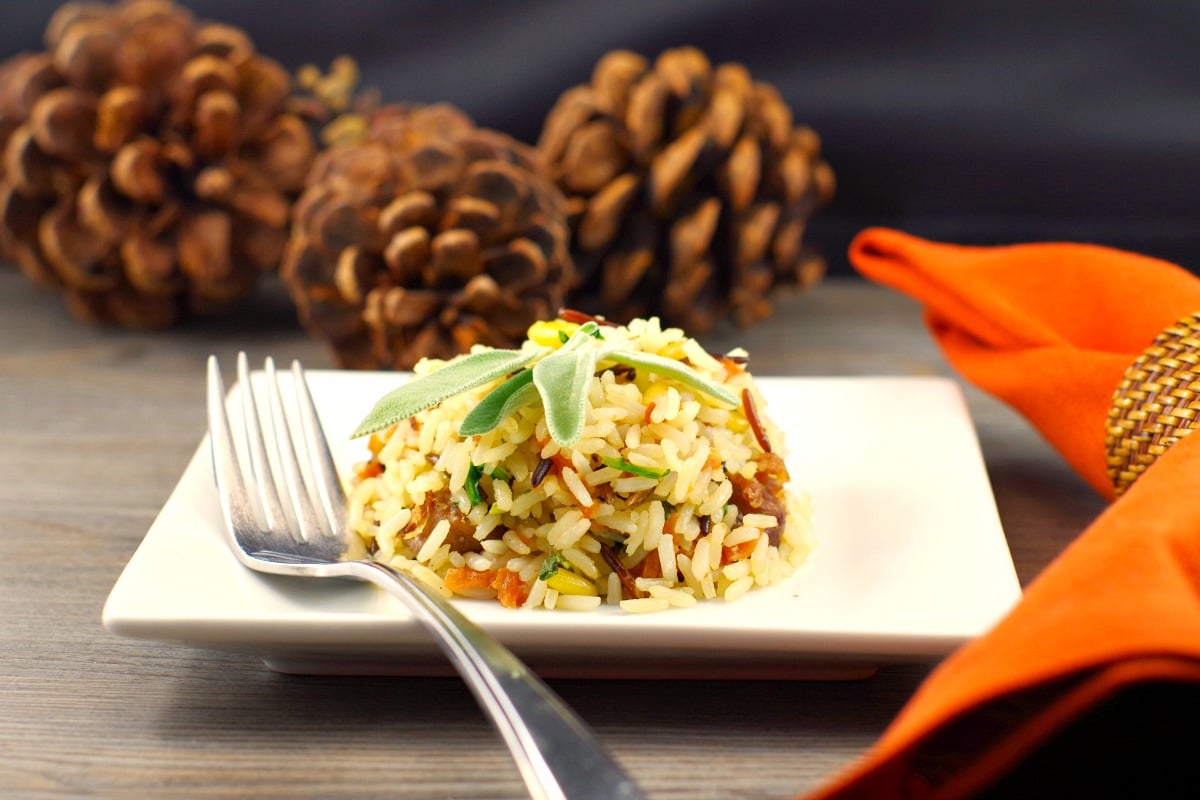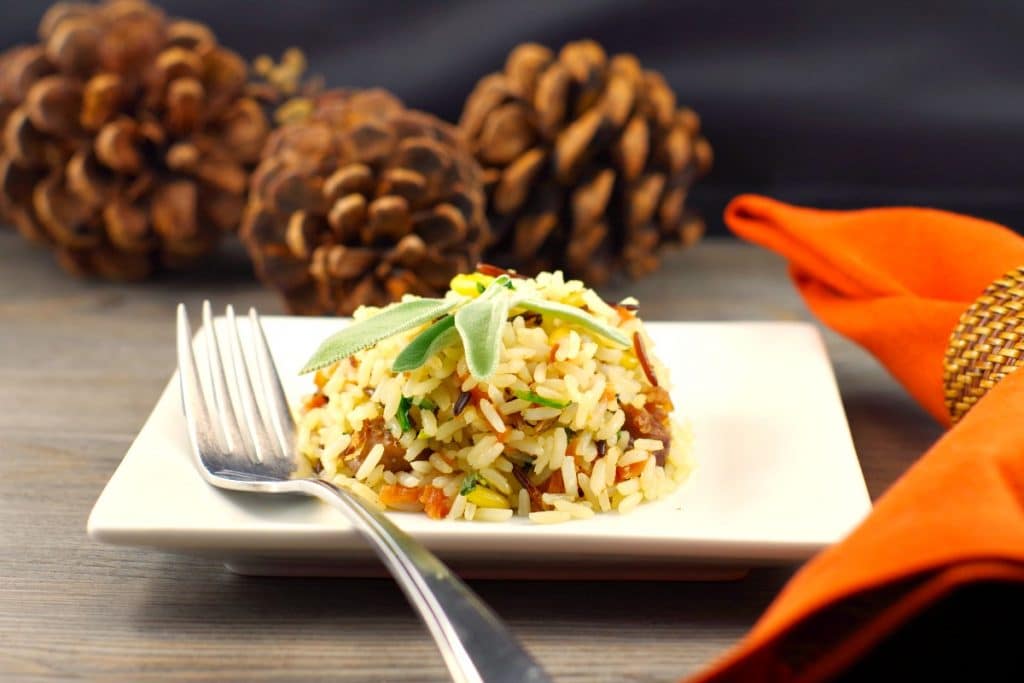 The danger of Grill Brushes:
Just a side note: Unless you've been living under a rock, you've probably heard about the risk of using wire grill brushes! 2-3 years ago new stories started to surface where people were experiencing adverse affects from ingesting sharp bristles that broke off during the cleaning of the grill and and got stuck to the grill's cooking surface, then adhered to their food. They were getting them stuck in their throats and even their intestines and stomachs, requiring surgery in some cases. You can read more HERE.
When I heard about this 2 years ago, I got scared and went looking for a non-wire brush. Shockingly, nowhere to be found in Calgary! I ordered mine online because although this wasn't really common, I wasn't willing to take any risks. I've provided a link below in case you can't find a non-wire brush in your local stores. This type of brush works as well, if not better, than the wire brushes. I have the LauKingdom brand. And most important, I'm confident that my family is safe.
Chicken Kabob Marinade Recipe
This kabob recipe has a great maple cider marinade that gives it a really wonderful depth of flavor, especially when paired with those delicious veggies and fruit on a stick! So, if you're looking for a healthy and delicious chicken kabob marinade recipe, give this a try!
Print
Maple Cider Grilled Chicken Kabobs
These Grilled Chicken Kabobs, with zucchini, cherry tomatoes,  mushrooms and apples are marinated in a zingy maple cider marinade for a unique flavor! They are only 3 WW points on the blue plan!
Ingredients
Kabobs:
4

fresh boneless and skinless chicken breasts

cut into 1 ½ -2 inch cubes

1

small fresh zucchini

sliced I half, then into ½ inch half circles

¾

cup

fresh cherry tomatoes

1

cup

whole fresh button mushrooms

1

whole fresh Granny smith apple

peeled, quartered and sliced ½ inch thick lengthwise
Instructions
Marinade *heads up - there is a 6- 8 hour marinating time in this recipe
In a small bowl, combine all marinade ingredients, stir well and set aside.

*** Important: before putting your meat and veggies on the skewer, make sure to soak your skewers in cold water for several minutes, while you're chopping your ingredients. This will prevent the skewers from catching on fire.
Kabobs
Cut chicken into about 1 ½ -2 inch cubes (see VIDEO) in notes on how to cut chicken.

Cut zucchini into manageable pieces for skewer

Cut apples into pieces. Make sure not to cut them too small, as they won't go through the skewer OR stay on the skewer during cooking.

Add chicken and veggies onto skewer as follows: (though it doesn't have to be in this exact order): zucchini, mushroom,1- 2 pieces of chicken, tomato, apple, 1-2 pieces of chicken.

Then repeat until skewer is full leaving about a ½ inch on each end. Do this for all 4 skewers.
Refrigerate
Put kabobs into extra-large ziplock bag and pour marinade over meat. Lay flat in fridge. Marinate in the fridge for 6-8 hours (ideally overnight) in fridge, turning periodically, if possible.
Grill
Preheat grill to 400 degrees F and spray with non-stick spray or olive oil.

Covered, cook on grill for 5- 10 minutes on each side until no longer pink.
Notes
VIDEO:
How to cut chicken for kabobs
Nutrition Facts
Maple Cider Grilled Chicken Kabobs
Amount Per Serving
Calories 139
Calories from Fat 18
% Daily Value*
Fat 2g3%
Cholesterol 57mg19%
Sodium 112mg5%
Potassium 592mg17%
Carbohydrates 8g3%
Protein 20g40%
Vitamin A 235IU5%
Vitamin C 15.8mg19%
Calcium 19mg2%
Iron 0.8mg4%
* Percent Daily Values are based on a 2000 calorie diet.
Nutrition
Calories:
139
kcal
|
Carbohydrates:
8
g
|
Protein:
20
g
|
Fat:
2
g
|
Cholesterol:
57
mg
|
Sodium:
112
mg
|
Potassium:
592
mg
|
Fiber:
1
g
|
Sugar:
5
g
|
Vitamin A:
235
IU
|
Vitamin C:
15.8
mg
|
Calcium:
19
mg
|
Iron:
0.8
mg
Save
Saved!
More Weight Watchers Grilling & BBQ Recipes!
Grilled Steak Salad with Feta and Clamato Dressing
Healthy Barbecue Beer Can Chicken with Molasses
Healthy Classic Potato Salad - WW friendly
Healthy Artichoke & Roasted Red Pepper Coleslaw: Weight Watchers Friendly