I am Ukrainian and grew up on Ukrainian food, so I have many fond food memories that involve Ukrainian cuisine! However, typical Ukrainian food isn't necessarily the healthiest or quickest food to make. In fact, it can be downright fattening and time sucking. My Baba's original recipe for borscht took endless hours to make and as a working Mom with 2 busy kids, I simply don't have that time. For this post, I have gathered up 25 Delicious Modern Twists on Traditional Ukrainian recipes from my own recipe collection and my fellow food bloggers. Many of these modernized traditional Ukrainian dishes will not only save you time, but calories as well. And these popular dishes are amazingly delicious!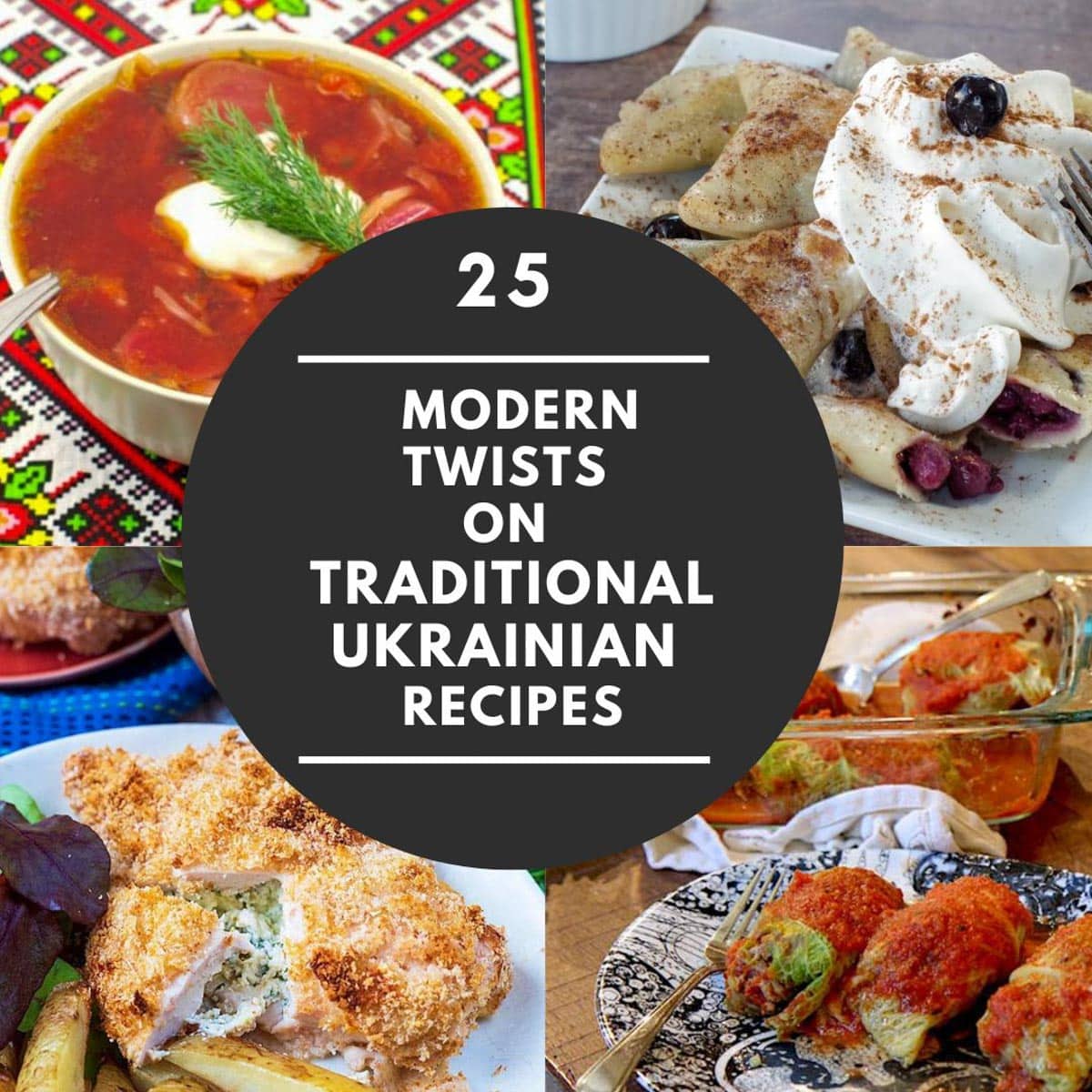 This round-up includes popular Ukrainian foods, with everything from Ukrainian breakfast to dessert, all with a modern twist. I have shortcut borscht (borscht being the national dish of Ukraine), paleo, low-carb and gluten-free cabbage rolls, perogy grilled cheese and bread machine Paska Babka and dessert perogies. And best of all, it's completely Baba approved!
I have made it my mission to modernize Ukrainian cuisine by making it quicker, easier and healthier. I have also included several lighter and allergy friendly Ukrainian recipes.
Ukrainian Breakfast
Ukrainian Lunch Recipes
Ukrainian Main Course Recipes
Ukrainian Sides
Ukrainian Desserts
So, if you're looking for modern Ukrainian fare that will spice things up, while saving you energy, calories and time, then give these recipes a try!
⭐ Reviews
Still hungry for more Ukrainian food? Try my other delicious Ukrainian Recipes!