Many years ago I received a very special gift from my Grandma. At the time, however, I didn't realize just how special it was.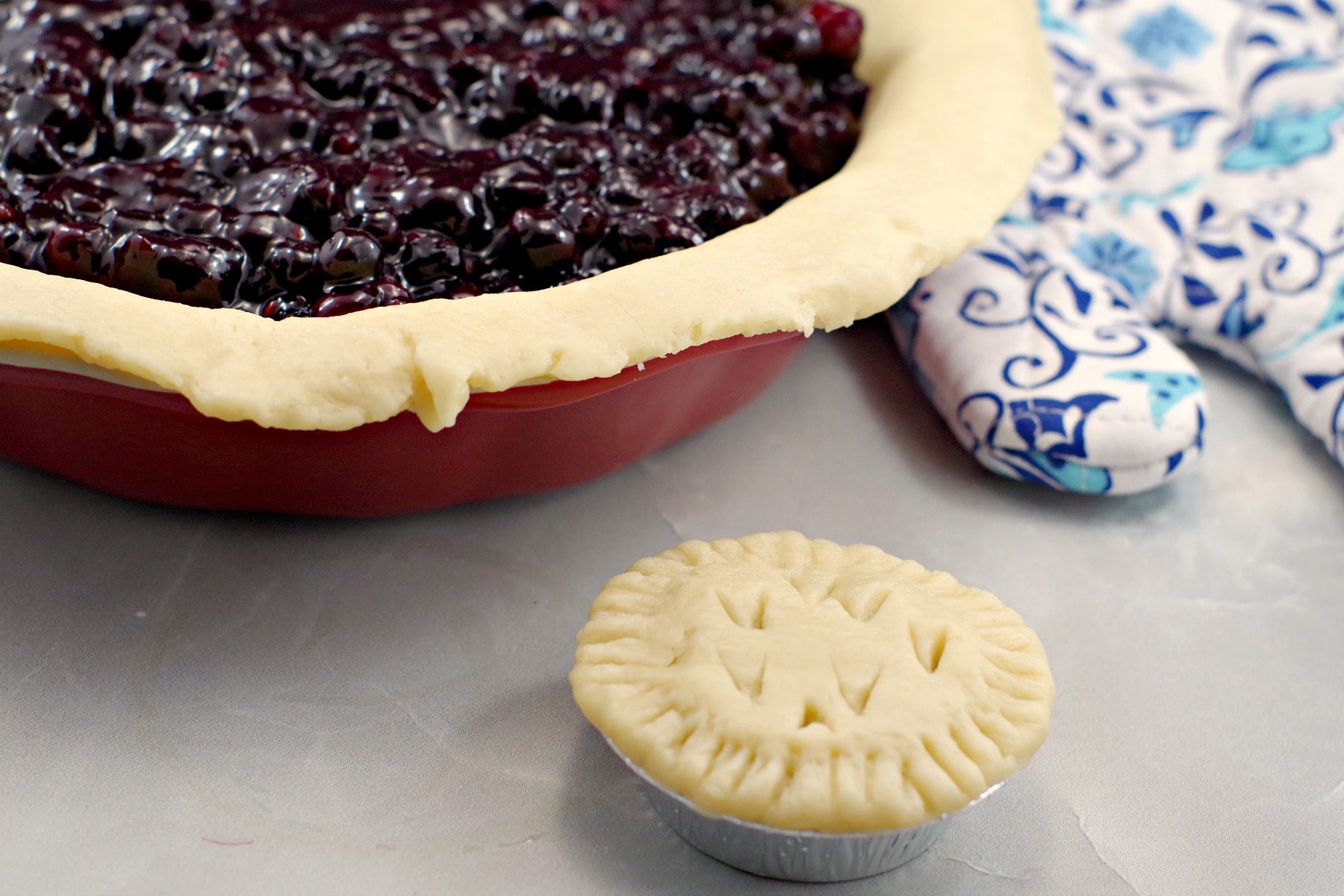 It was a recipe, written out in her handwriting, on a crisp white recipe card, placed inside a brand new pie plate. I thanked her, but didn't think much of it. However, the first time I tried to make pastry and failed, I remembered that recipe card with this No Fail Pie Crust recipe written on it.
Foolproof Pie Crust
If you've ever tried to make pastry before and failed, I'm here to make your day! You CANNOT fail with this foolproof pie crust. I was blown away the first time I made it and it turned out perfect, even though I was an extremely novice baker. Since then, I have made this recipe many times and it is foolproof- it NEVER fails! I use it for both pie and tarts.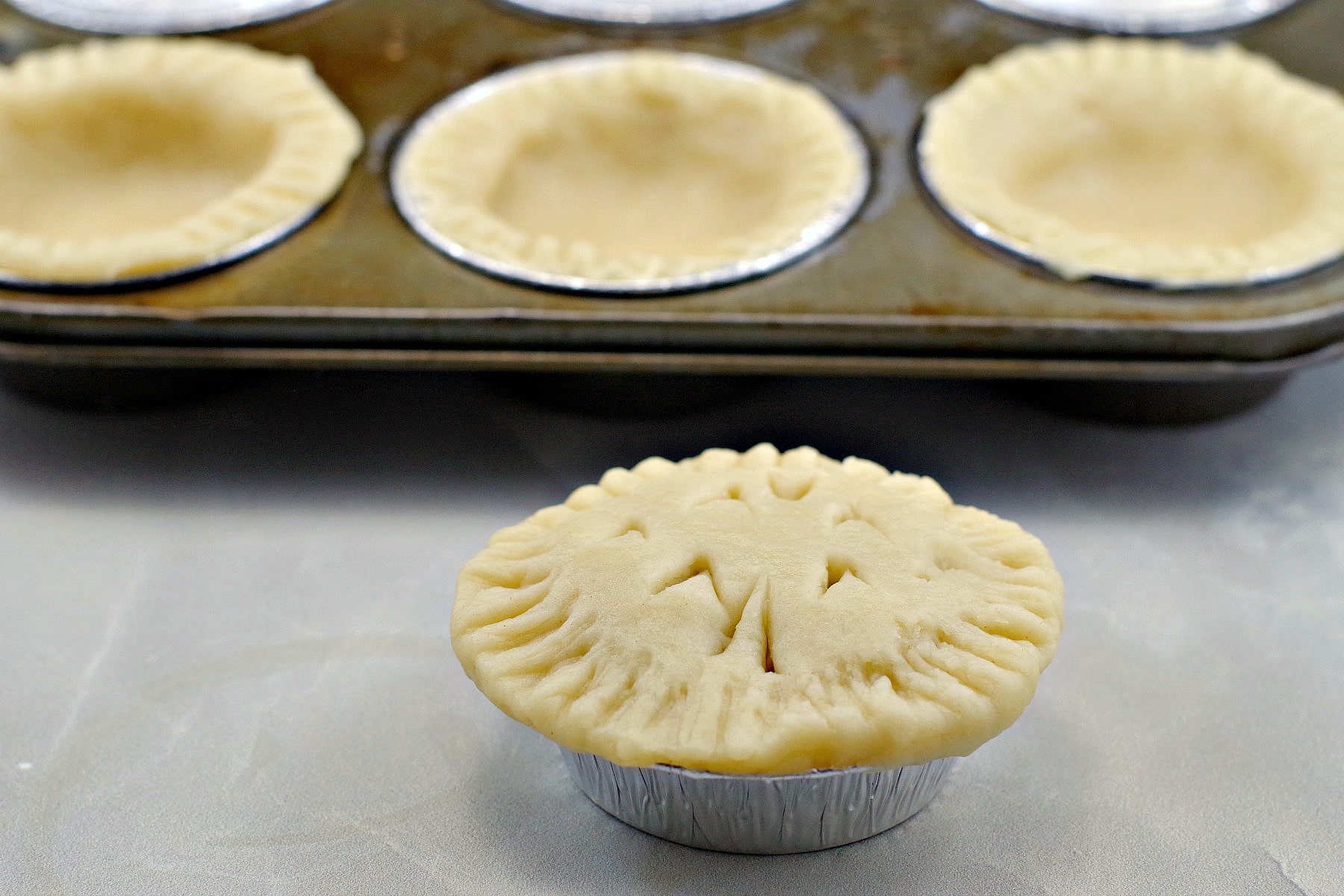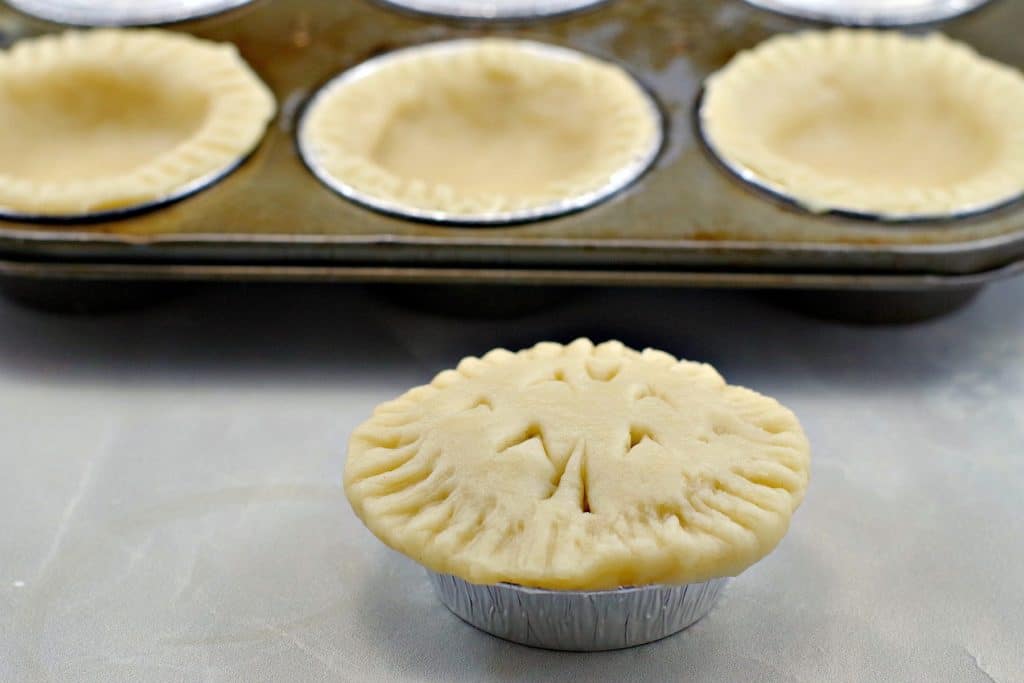 The SECRET to Flaky Pie Crust
My Grandma was a master pie maker and her secret was this recipe. This recipe makes such a tender, never fail flaky pie crust that it literally melts in your mouth! The trick to making no fail pastry is simply using very cold water, as it helps to keep the fat cold so it does not melt. If the fat ends up melting before it makes it to the oven, it's absorbed into the flour and any chance of producing a flaky pie crust is lost. The cold water serves as a barrier and in turn, produces a beautiful, tender and flaky crust. You can read more about that HERE.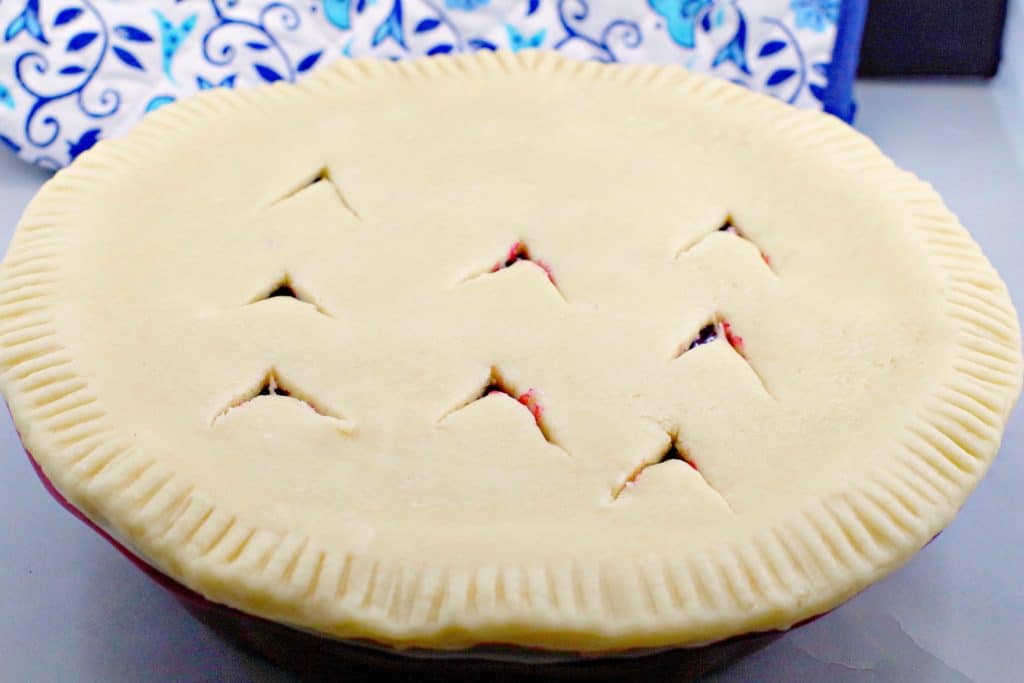 Never Fail Pie Crust
Also known as "Never Fail Pie Crust" this recipe is not only a VERY EASY pie crust, it's versatile and makes a wonderful single or double crust pie or single or double tart shells. So, if you've ever wanted to make your own pie crust, but lacked the confidence, then try this easy recipe. Trust me -you will never fail!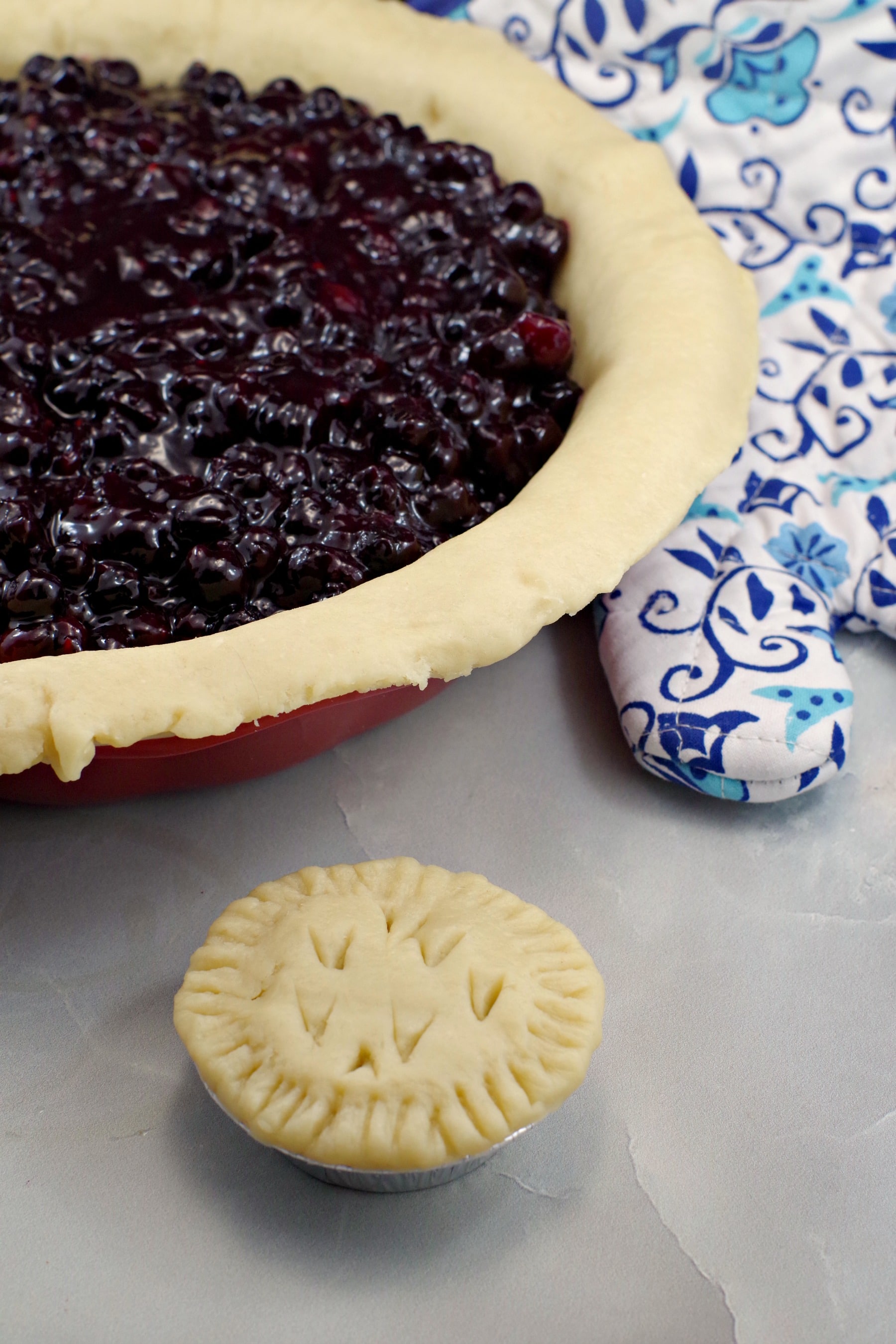 No Fail Pie Crust
I am so fortunate that I still have my Grandma - she is now 93 years old. And although she no longer bakes her amazing pies, because I have this recipe, I can. Like her, I am now a master pie maker. And when the time comes for me to hand this recipe over to my future grandchildren, they'll probably file it away, just like I did. But one thing I know for sure, is that one day they will appreciate this recipe for No Fail Pie Crust and realize it was one of the best gifts they ever received.
Be sure to try this NEVER FAIL pie crust with my pie fillings:
Saskatoon Berry Pie Filling & Sauce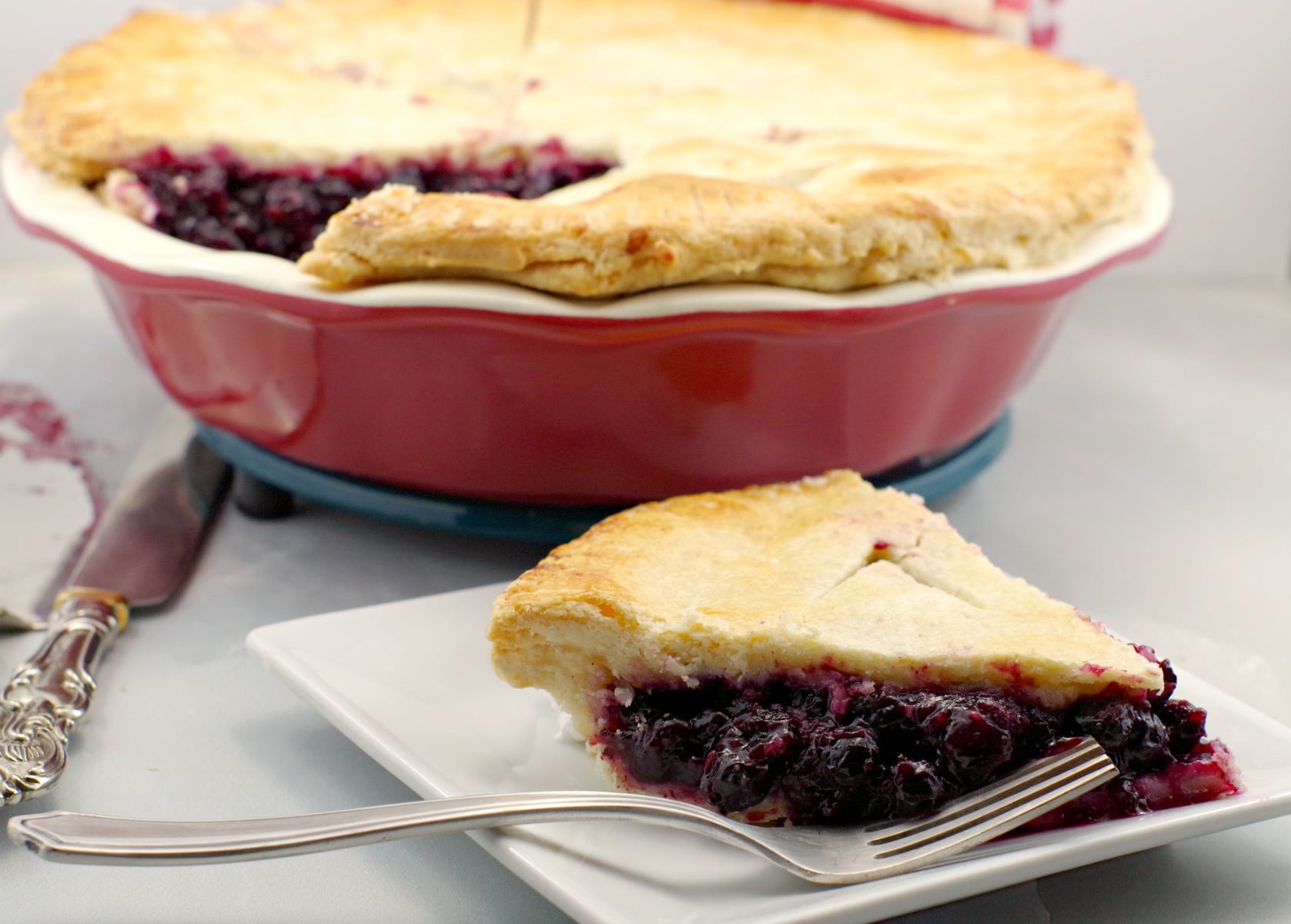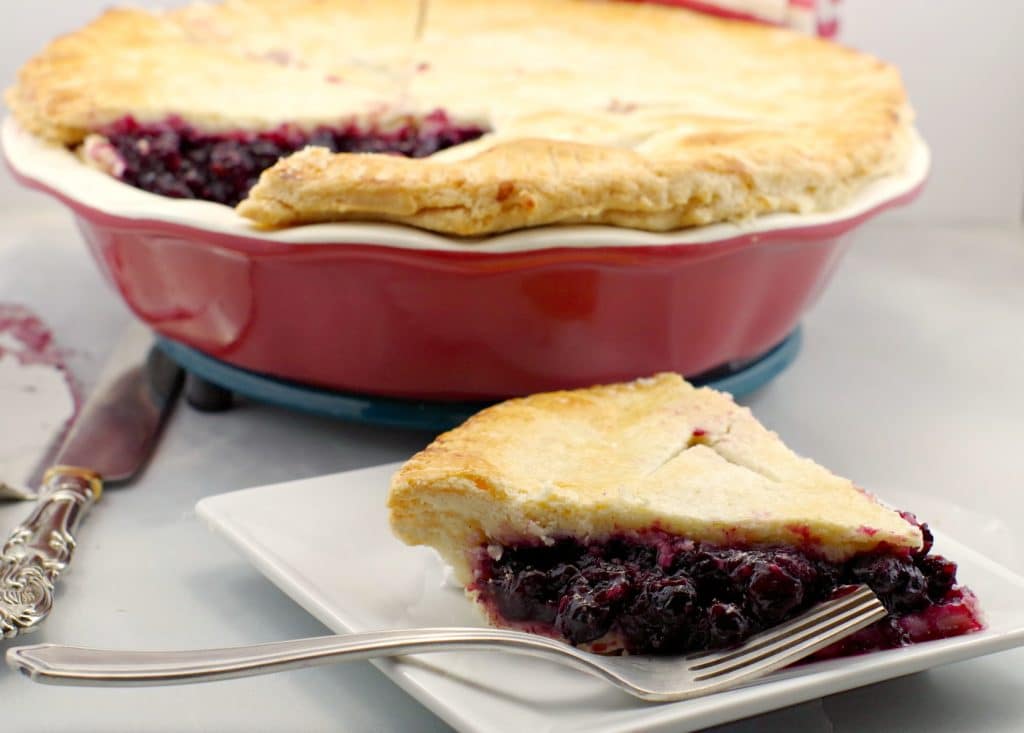 Award-winning Apple Pie Filling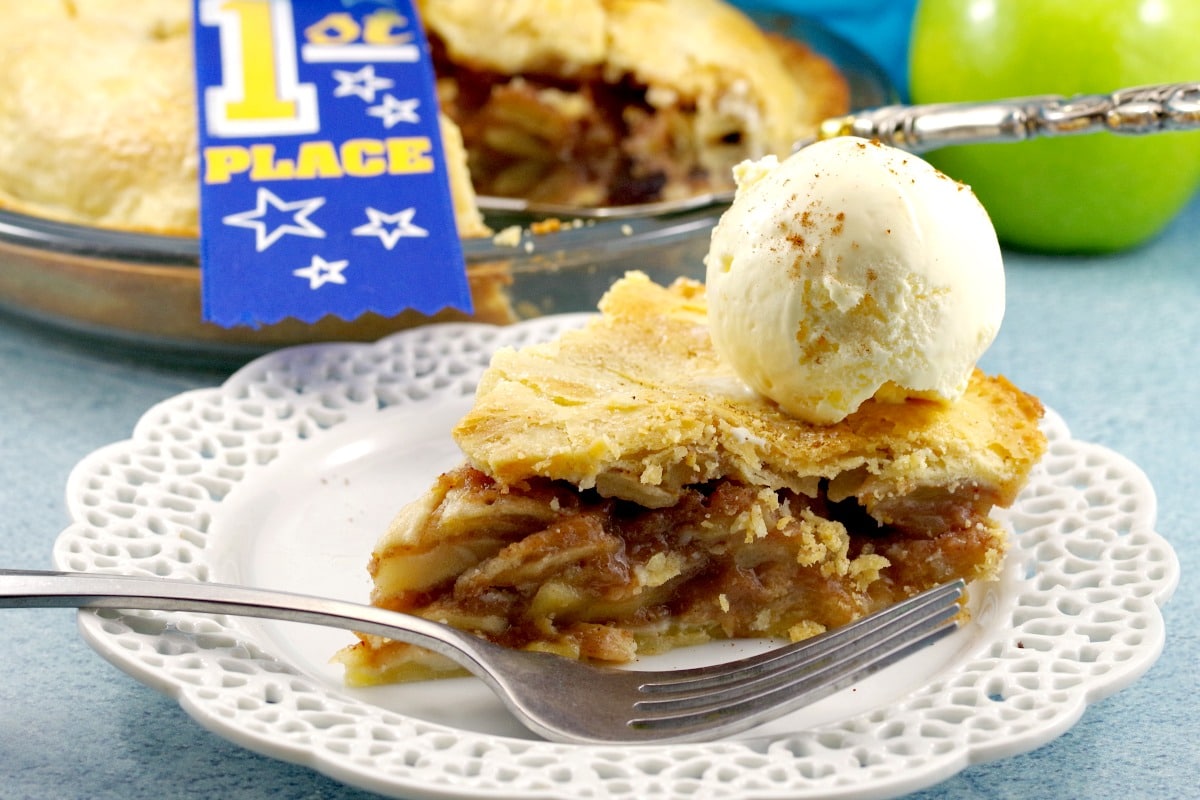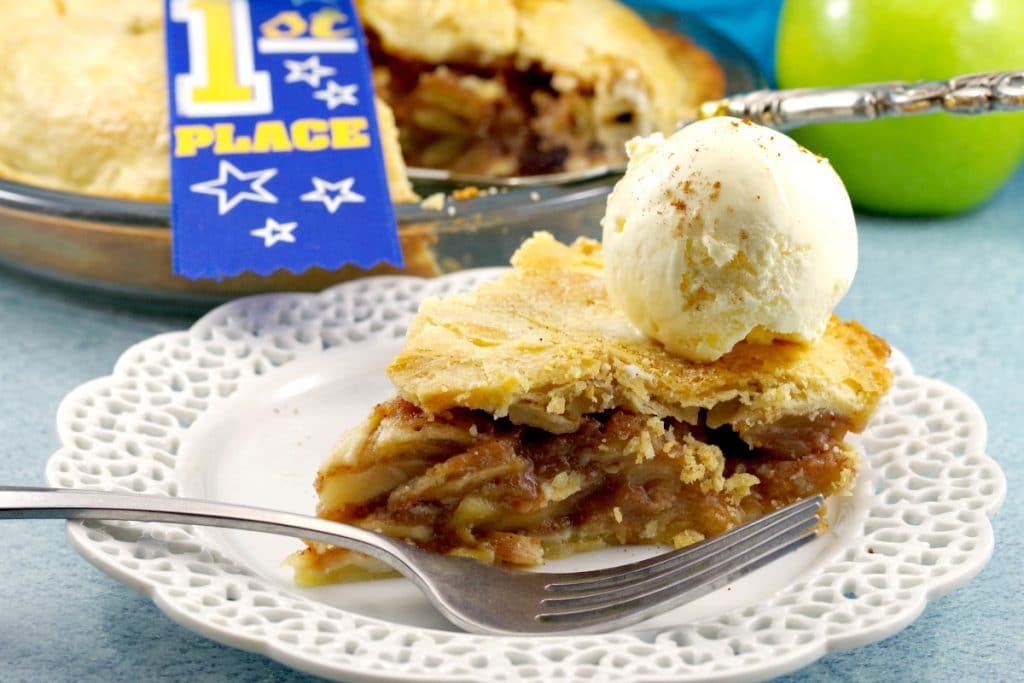 My Amazon Recommendations (affiliate links)
Print
No Fail Pie Crust (Cold Water Pastry)
This No Fail Pie Crust is made with cold water so it makes the most tender and flaky crust ever! You cannot fail with this recipe!
Servings
5
single crust pie shells
Ingredients
5

cups

all- purpose flour

1

tsp

baking powder

½

tsp

salt

2

tbsp

brown sugar

1

lb

shortening (2.21 cups)

* I use Crisco or Tenderflake * or you can use lard

2

tbsp

vinegar

1

whole

whole egg

¾

cup

cold water
Instructions
In a large mixing bowl, mix flour, baking powder, salt and brown sugar. Cut in shortening with a pastry cutter. Mix well.

In a small bowl, beat together vinegar, egg and cold water.

Add dry flour mixture to wet mixture and mix together until it forms small balls.

Mix well until you can form it into a large ball. * Don't be afraid to really get in there with your hands! If it feels gooey, add a little more flour. Add only 1 tbsp of flour at a time until it no longer feels gooey or wet. You don't want it too dry, as it won't roll out properly (and you will have additional flour on the board - be very careful not to use too much flour!)

Roll it out onto a lightly floured surface to about a ¼ of an inch thick. If you are are making pie, then lay your pie plate upside down on the dough. Do the same with tarts, using the aluminum tart plates.

Cut out a circle around it, leaving yourself additional space -at least an inch or two. * You will trim the pie shell later (once it's in the pie plate).

Spray your pie plate with non- stick cooking spray, flip over the pie plate, then gently pick up the crust and place it in the pie plate. *Some people like to use a rolling pin to transfer it to the pie plate (as in the video in my notes), but I do not use that method. * See NOTES on rips/tears

Trim the pie once the filling is in and you have put the 2nd pie crust on top, if you are doing a double crust pie. I trim a little, then use a fork to press the ends down (see Video on how to crimp a pie crust with a fork in NOTES), then trim a little more if I need to. * I prefer to use kitchen shears to trim at this stage, as it gives you more control. Add some venting slits by cutting small triangles into the pie with a small paring knife.

Bake as per instructions for the pie recipe you are making (they usually require 30-40 minutes, the first 10 minutes at 400 degrees F and the remainder of the time at 350 degrees F). If you are baking tarts, it's about half the time.
Notes
* NOTE: can be kept in fridge for 5-6 days in an airtight bag
**NOTE: VIDEO: How to crimp a pie crust with a fork
***NOTE: If it tears a little, just push the tear together, once it's in the pan, then take a little warm water on the tip of your finger and gently rub it on the tear (it acts as a glue) You can use this repair method as much as you need to.
Nutrition Facts
No Fail Pie Crust (Cold Water Pastry)
Amount Per Serving (1 pie)
Calories 494
Calories from Fat 27
% Daily Value*
Fat 3g5%
Cholesterol 2mg1%
Sodium 238mg10%
Potassium 235mg7%
Carbohydrates 101g34%
Protein 13g26%
Calcium 66mg7%
Iron 6mg33%
* Percent Daily Values are based on a 2000 calorie diet.
Nutrition
Serving:
1
pie
|
Calories:
494
kcal
|
Carbohydrates:
101
g
|
Protein:
13
g
|
Fat:
3
g
|
Saturated Fat:
1
g
|
Cholesterol:
2
mg
|
Sodium:
238
mg
|
Potassium:
235
mg
|
Fiber:
3
g
|
Sugar:
5
g
|
Calcium:
66
mg
|
Iron:
6
mg
Save
Saved!