One of the very first words my daughter said was "jamp." At first we had no idea what she was talking about. She kept asking for "jamp" and as we were putting food on the table for our Thanksgiving dinner, she started getting really excited and pointing at the table.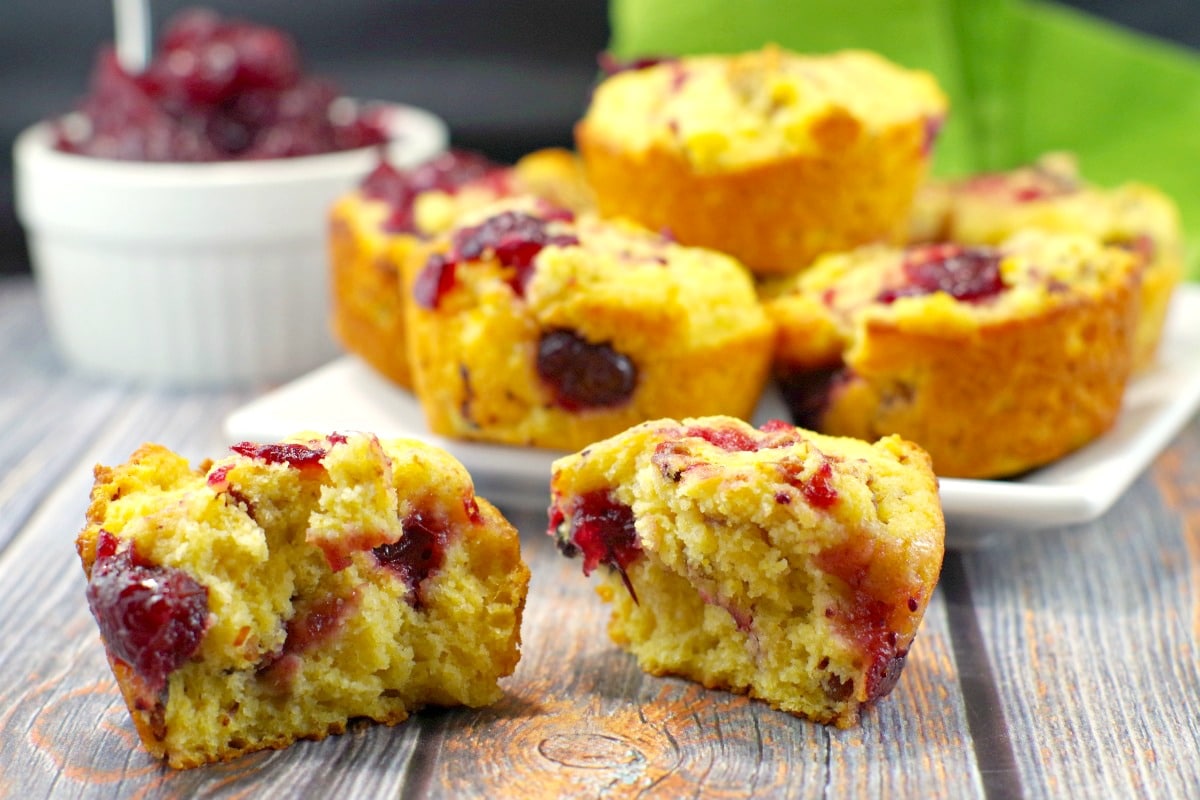 We finally figured out it was "jam" she was trying to say and cranberry sauce she actually wanted, which made total sense, since cranberry sauce looks a lot like jam. She was obviously a fan of cranberry sauce, as am I. And that's what inspired these Leftover Cranberry Cornbread Muffins!
First words are funny - I certainly didn't expect her to say "jam", but her very first word was even more unexpected....
Leftover Cranberry Sauce Recipes
Although I love the stuff, I inevitably end up with lots of leftovers. My daughter and I are the only ones that really eat it. Hey, it's got gravy as it's competition and that's some pretty stiff competition. Still, I always struggled with what to do with my leftover cranberry sauce, hence the reason why I've come up with these leftover cranberry sauce cornbread muffins. And once you try these, you'll be grateful for your leftover cranberry! My Cranberry Aioli is another great leftover cranberry sauce recipe!
Cranberry Muffins
My mom made cornmeal muffins, more commonly known as cornbread muffins, all the time. So I decided to take her beloved recipe and mess with it, as I'm known to do. I wanted to find a way to use up cranberry sauce and add some protein (hello bacon!) to this muffin to make it into a really satisfying sweet and savory morning meal, in the form of a muffin. That is how these Cranberry Muffins were born...
Canned Cranberry Sauce Recipes
If you are looking for easy canned cranberry sauce recipes, these leftover cranberry sauce muffins are perfect for using up those Thanksgiving leftovers or Christmas dinner leftovers. This muffin can also be eaten warm, cold, on the go, for a breakfast, snack and is a great lunch box addition!
Cranberry Sauce Cornbread Muffins
My daughter's very first word was "cheese", which is not typically the first word you'd expect your kid to say. I was sort of waiting on "mama" or "dada". She happened to be eating cheese and looked up at me with a big grin and out it spilled. I was pretty shocked that she could say a word that complex, although it was only one syllable. I actually asked her to say it again, which she did. It sure came in handy when photos were being taken and someone would instruct the group to "say cheese"! The photographer was always a little taken aback that this little one year old could say "cheese." And she was pretty proud of that.
It's really not that surprising that her first words were all food related, she is the kid of a foodie, after all. And she did eventually say 'mama' but I guess, in this case, you could say that's kind of food related too. 🙂
More Cornbread!
If you like cornbread, you'll love these Leftover Cranberry Cornbread muffins, but you'll also want to give my Blueberry Cornbread a try too!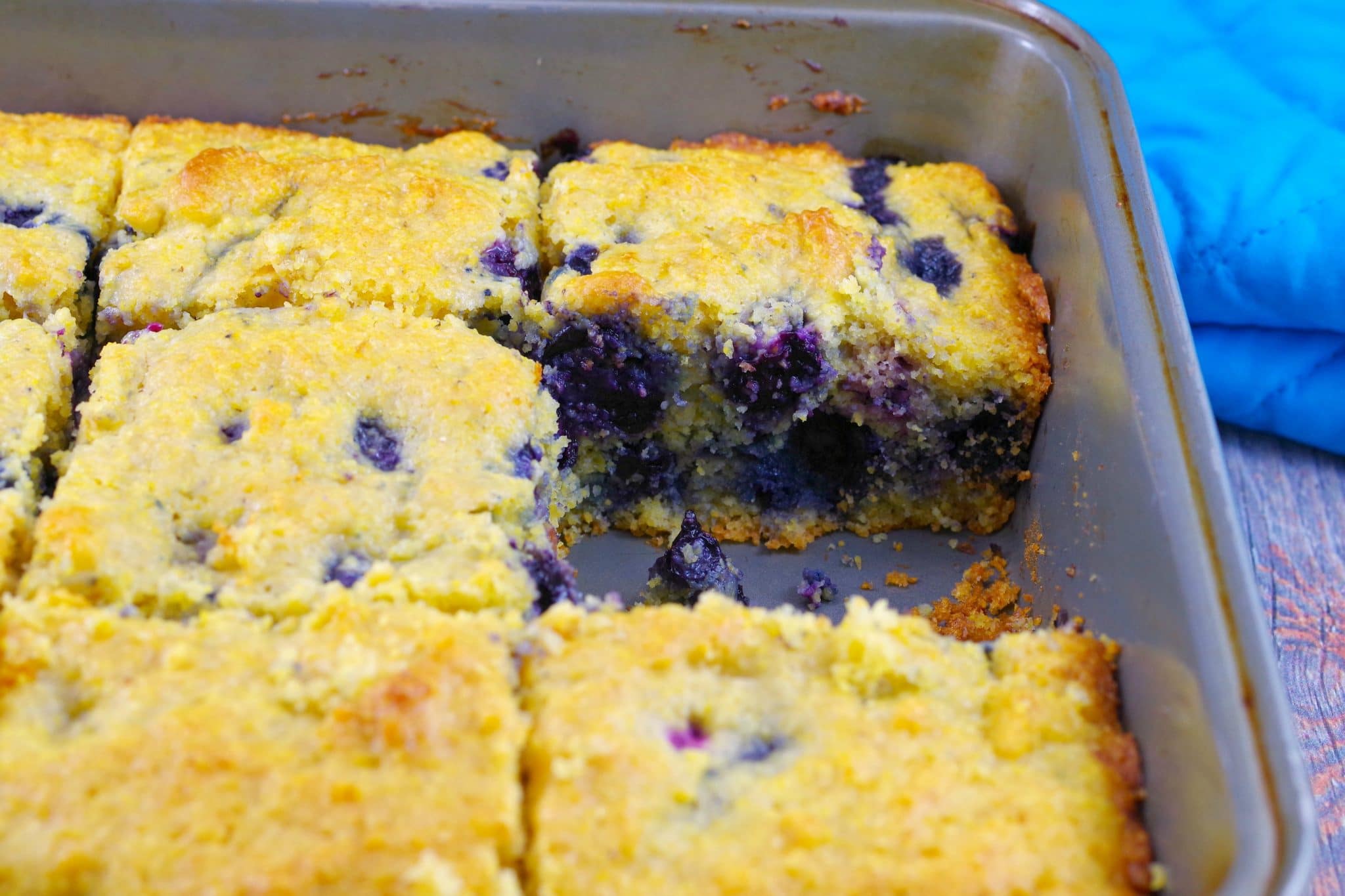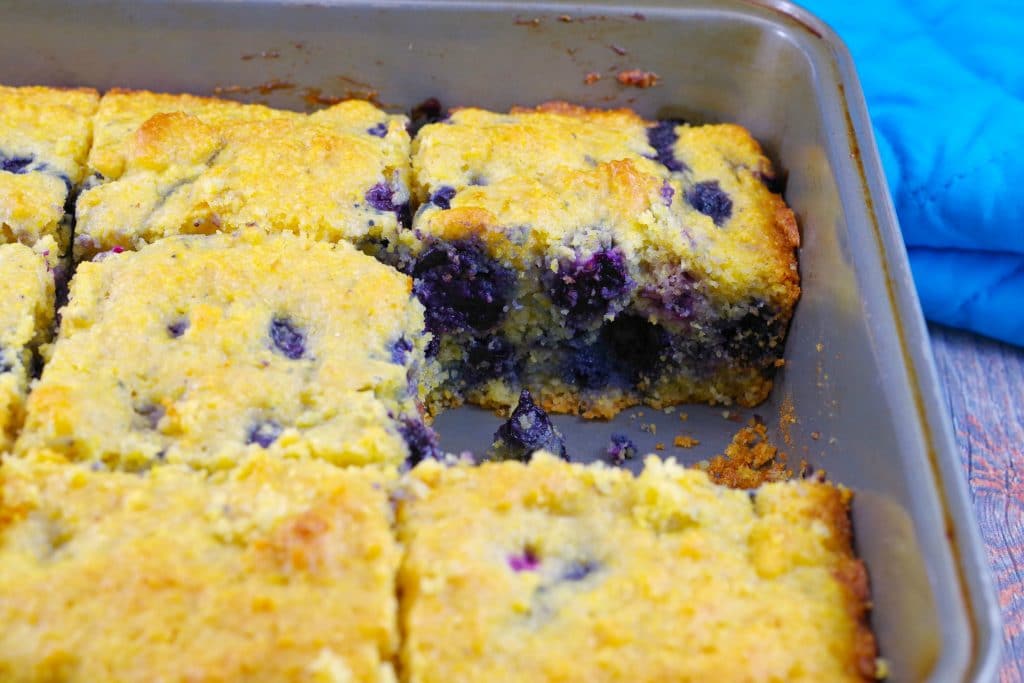 My Amazon Recommendations (affilaitate links)
What was your kid's (or your) first words? Leave me a comment below!
Print
Cranberry Swirl Cornbread Muffins
These sweet and savoury holiday morning muffins use up your leftover cranberry sauce, come together quickly, but can also be made ahead and frozen for an easy and festive breakfast or brunch. They make a great on-the-go breakfast and lunchbox snack as well!
Instructions
Preheat oven to 400 degrees F. Generously spray muffins tins with non- stick cooking spray. (or use parchment cups)

Mix flour, cornmeal and baking powder and set aside.

In a separate bowl, cream shortening and sugar. Add orange juice, orange zest, syrup, maple extract and beaten eggs.

Combine dry and wet ingredients. Fold in bacon bits.

Fill each muffin cup to ⅓ full. Drop 1 teaspoon of cherry cranberry pie filling onto batter in each muffin cup and swirl in with knife. Add remaining batter into each muffin cup up to ⅔ full. Drop another teaspoon of remaining cranberry sauce onto each muffin, dividing evenly between all muffins and swirl again.

Bake in preheated oven for 12- 15 minutes or until tester/toothpick comes out clean and muffins are lightly browned.

Serve warm or cold. Can be frozen for up to 6 months.
Nutrition
Calories:
215
kcal
|
Carbohydrates:
31
g
|
Protein:
4
g
|
Fat:
8
g
|
Saturated Fat:
2
g
|
Cholesterol:
17
mg
|
Sodium:
85
mg
|
Potassium:
236
mg
|
Fiber:
1
g
|
Sugar:
12
g
|
Vitamin A:
50
IU
|
Vitamin C:
5.6
mg
|
Calcium:
65
mg
|
Iron:
1.2
mg
Save
Saved!
More Holiday Leftover Recipes!
Healthy Leftover Creamy Ham Pasta with Peas
Leftover Turkey, Cranberry & Brie Panini: Holiday dinner leftovers are the best!
Leftover Ham, Rice & Beans- Gluten-free & Weight Watchers Friendly
Leftover Roasted Turkey and Black Currant Brie Bites
This recipe is part of The Country Cook's Weekend Potluck link up!