It's fall and that officially signals soup season! And although I eat soup all year 'round, it's when autumn hits that I really start craving it and am compelled to get all cozy and snuggle up with a warm bowl of soup. And in celebration of fall, I have rounded up a great selection of Healthy fall soup recipes from my fellow food bloggers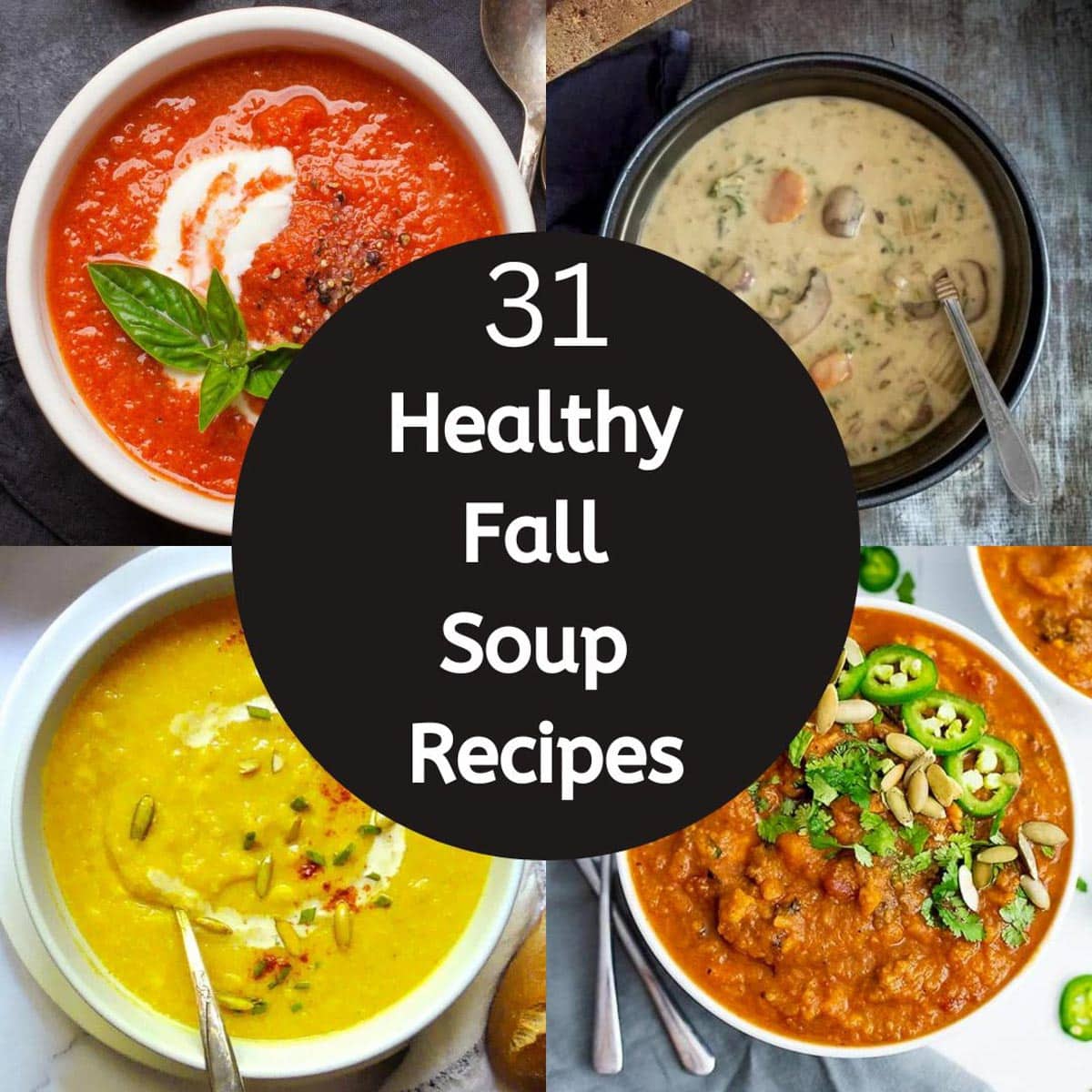 You'll find soups using seasonal produce like squash, carrots, cabbage, spinach, leeks, and pumpkin, to name a few. I also have included recipes for French onion soup, Butternut Squash soup, Tomato Basil Soup, Cauliflower Soup, creamy soups, soup with white beans, sweet potatoes, and vegan soup, Weight Watchers friendly soups, and many more!
These healthy soup recipes are obviously popular in the fall season, especially as the weather gets cooler. So, if you're looking for the best fall soup recipes, I have them all right here!
Jump to:
Now I need to point out that healthy doesn't necessarily always mean light, low-fat, or Weight Watchers friendly. Although, most of these healthy soups meet that criteria, there are a few that contain heavy cream.
Fortunately, most of the recipes include variations or substitutions for lightening up the recipe if you choose to do so. Light or fat-free sour cream can be used as a substitute for regular sour cream, light or fat-free cheddar can be substituted for regular cheese, and in most cases, you can use a mixture of low-fat milk and non-fat Greek yogurt in place of heavy cream (I also add a little bit of condensed milk to balance the tangy flavor).
These healthy fall soups also include lactose-free, dairy-free, paleo, and gluten-free options.
👪 Serving Size
The servings will vary by recipe. However, on my recipes (and many other blogs) you can half, double or triple the recipe by clicking on the blue serving number and selecting the number of servings you'd like. The ingredient quantities will automatically adjust.
🥗 Side Dishes
Although soup makes a great side, it's a hearty meal on its own. Soup goes well with so many side dishes including bread, salad, and crackers! Here are a few recommendations to serve with soup: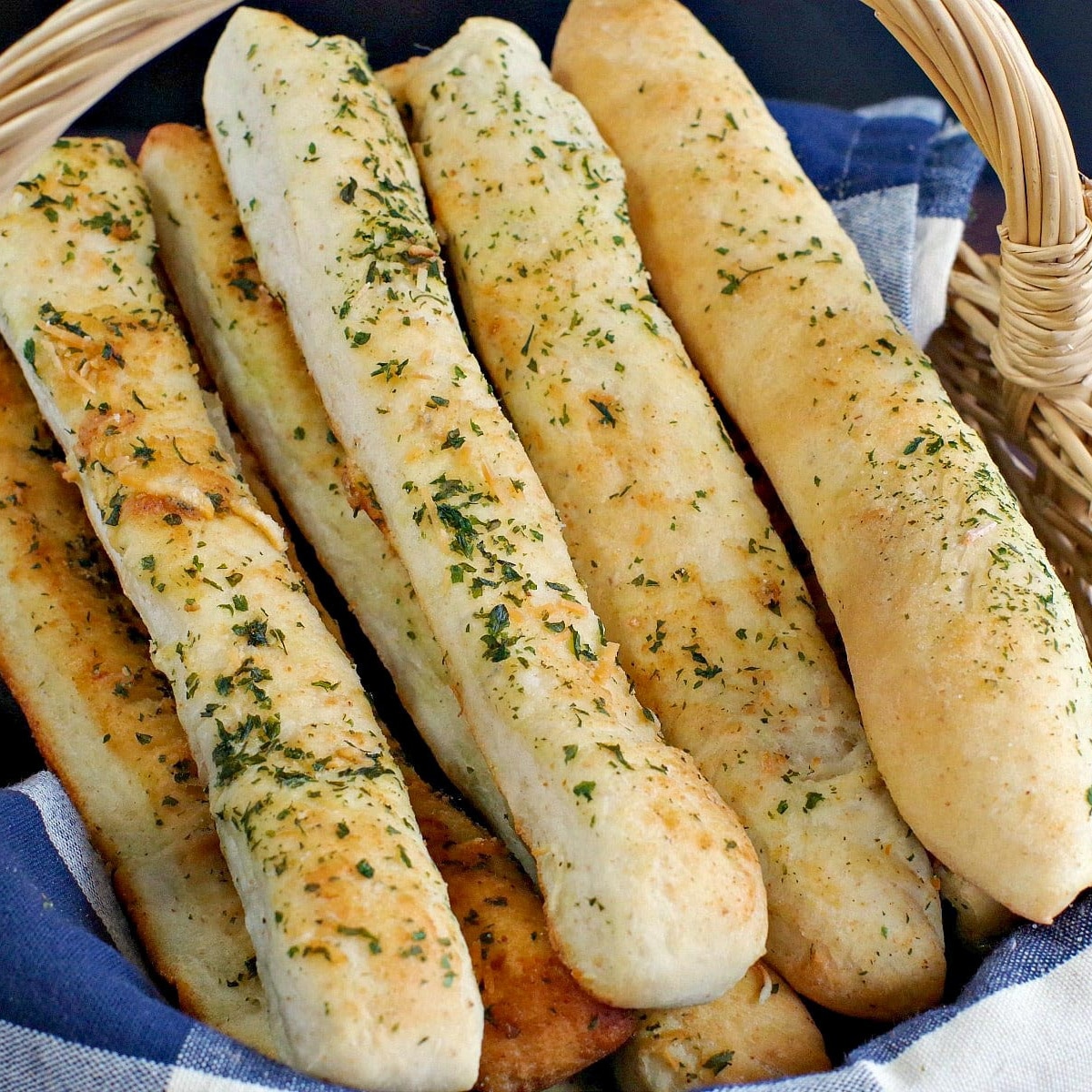 🍽Equipment
An immersion blender (affiliate link) is a great tool to have for making soups or anything else that needs pureeing (mayonnaise, etc.) I linked to the winner of the Serious Eats Immersion blender test so you can see the results and how each blender scored if you're interested in investing in one.
Although you can use a food processor (affiliate link), an immersion blender is more convenient. Not to mention, if you put hot soup (or other hot liquids, for that matter) in a blender or food processor, it will steam and expand in the blender, which can push the top off and blow hot liquid all over, causing a mess and potential burn hazard.
*If you do use a blender or food processor when pureeing hot soup, do it in small batches and only fill it no more than half. It's actually best to let it cool before you do this. However, I really recommend an immersion blender (no risk!) and you don't have to wait around for the soup to cool.
🌡️Storage
It's best to let soup cool (uncovered) before putting the lid on the container and putting it in the fridge. But do not leave soup out at room temperature for more than 2 hours or bacteria will start to grow.
Each recipe will have specific storage instructions, but soup generally lasts 3-4 days in the fridge in an airtight container. Many soups can be frozen, but check the storage instructions for each individual soup.
💭Top tip
Noodles and dairy don't tend to reheat well after being frozen; dairy curdles and pasta turns mushy when reheated. So, if you plan to freeze your soup, cook and freeze it without the dairy or pasta, if possible. As you're reheating it, stir in uncooked pasta and simmer until the pasta is tender; or add the dairy and gently heat the entire soup through—just don't let it boil, or the dairy will curdle.
🦺Food safety
Do not use the same utensils on cooked food, that previously touched raw meat
Wash hands after touching raw meat
Don't leave food sitting out at room temperature for extended periods
Never leave cooking food unattended
Always have good ventilation when using a gas stove
See more guidelines at USDA.gov.
So, why try some of these Healthy Fall soup recipes? Make a big pot of soup, get cozy and enjoy!
⭐ Reviews
Please SUBSCRIBE (get my FREE E-cookbook) and be sure to FOLLOW ME on FACEBOOK, TWITTER, INSTAGRAM and PINTEREST!