Growing up, Easter Sunday at Baba's was always a special time. In addition to the Easter chocolate we got at home Easter morning, we were also treated to a special Ukrainian feast! It was indeed, a great day. For Ukrainians, Easter is a time filled with rich traditions and delicious food. If you're looking to celebrate Ukrainian Easter in style, I've got you covered. I have rounded up a great selection of Ukrainian Easter recipes from my own recipe collection and from my fellow food bloggers.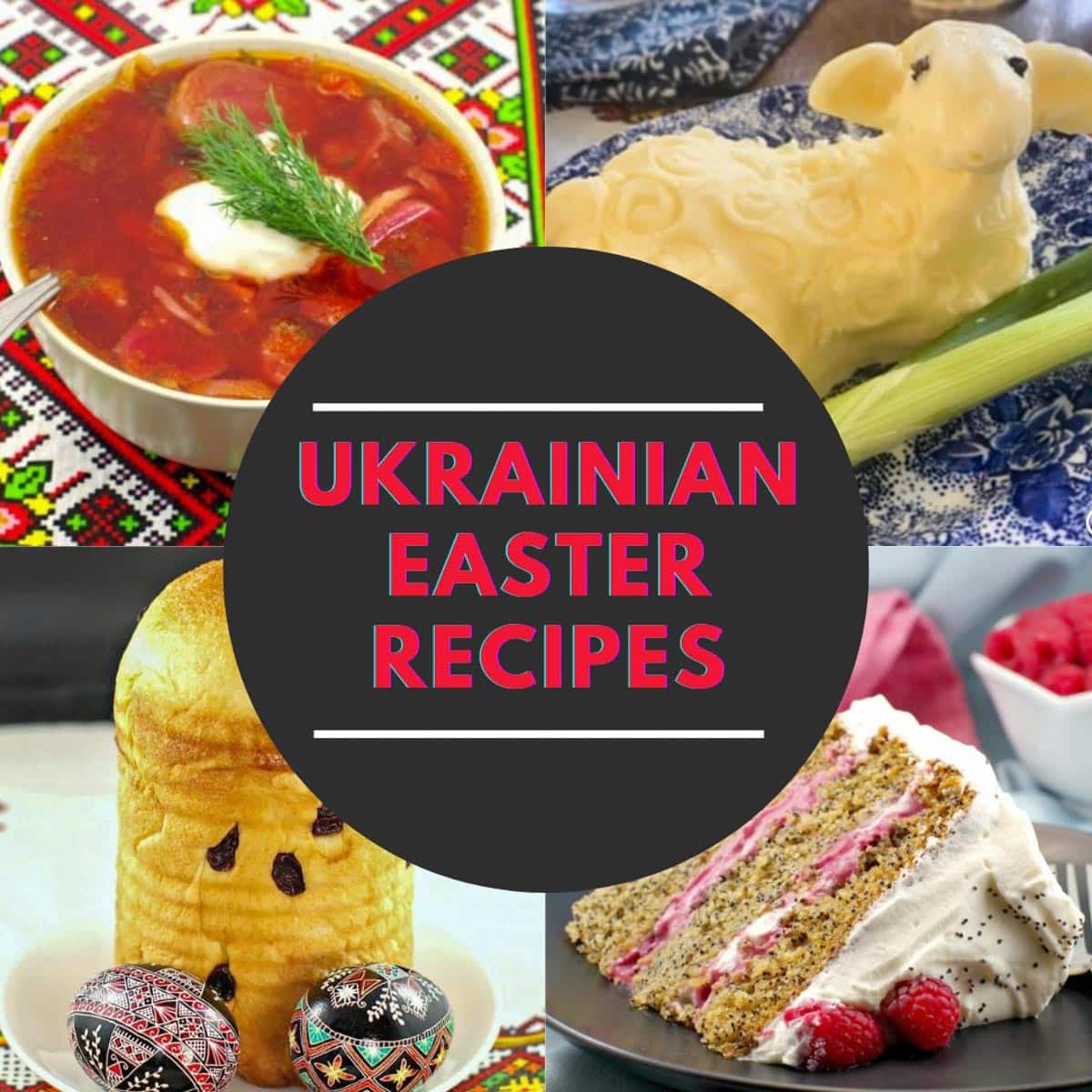 I have many popular dishes, including traditional Ukrainian bread, other traditional Ukrainian Easter foods, as well as new favorites. There are recipes for cottage cheese Perogies, sweet yeast bread (paska and babka), kovbasa (Ukrainian sausage), and holubtsi (cabbage rolls) as well.
Jump to:
Appetizers
Easter eggs symbolize integrity. They are the basis of everything, the symbol of the Universe, spiritual fullness, prosperity, and movement.
Main Dishes
Ham and sausage symbolize a fattened-up calf, which the father ordered to be slaughtered after his prodigal son returned home. It's a symbol of forgiveness.
Side Dishes
Ukrainians regard bread as one of the holiest of foods- it is a symbol of life. Not only is it brought to church on Easter Sunday as an offering, but bread is also used to greet honored guests at home; sweet breads are an Easter tradition.
Candles symbolize light and God's grace and doves are a symbolic celebration of spring!
Desserts
🌡️Storage
See each recipe for specific storage instructions.
👪 Serving Size
The serving sizes are listed in each recipe, but with my recipes, you can half, double, or triple the recipe by clicking on the blue serving number and selecting the number of servings you'd like. The ingredient quantities will automatically adjust.
🦺Food safety
Do not use the same utensils on cooked food, that previously touched raw meat
Wash hands after touching raw meat
Don't leave food sitting out at room temperature for extended periods
Always have good ventilation when using a gas stove
Never leave cooking food unattended
So if you're looking for the perfect recipes for your Easter table, you'll love this recipe roundup!
And if you love Ukrainian food, be sure to check out my 25 Delicious Modern Twists on Traditional Ukrainian Recipes!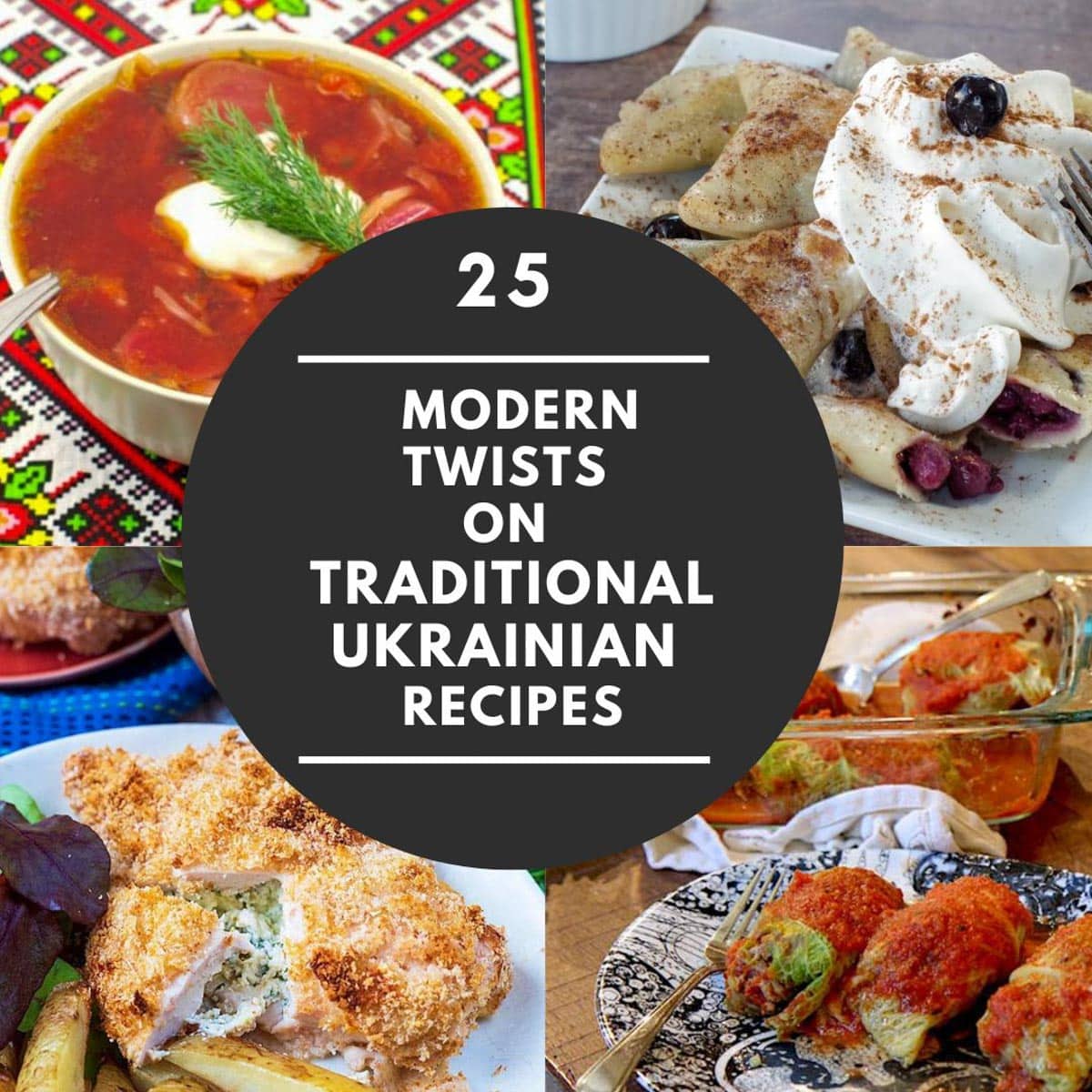 ⭐ Reviews
Was this post helpful? If so, please leave a 5-star rating!